Cheteshwar Pujara, the right-handed batsman has expressed his wish to play once again in the Indian Premier League. The 33-year-old was seen playing in the cricketing extravaganza for Kings XI Punjab back in 2014. But, since then he is has struggled to find a buyer after setting a low base price as well. He has recently returned from Australia and he expects to attract a buyer in IPL 2021 auction that will be held on 18 February in Chennai.
Cheteshwar Pujara has played a total of 30 IPL games in which he scored 390 runs at an average of 20.53 and 99.74. He is always brought under scrutiny for his low strike-rate. This is the reason why he always fails to get a contract from any of the IPL franchises since 2014.
Also Read: Had To Grip The Bat With Four Fingers In Brisbane: Cheteshwar Pujara
Cheteshwar Pujara Expressed His Desire To Play In IPL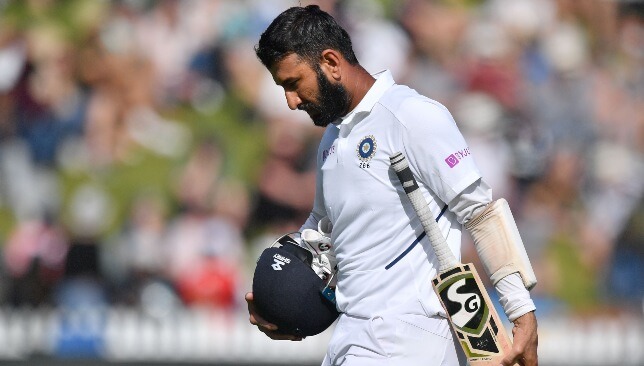 During an interaction, Cheteshwar Pujara expressed his desire to play in the Indian Premier League. He opined that if given the opportunity then he is confident enough to do well in the tournament. As per the Indian batsman, he has played alongside Virender Sehwag, one of the best openers, who used to put pressure on the bowlers from the word go.
"Definitely want to be part of the IPL. Given an opportunity, I am confident I'll be able to do well. Both of them are attacking players. That does help me in some way. If another partner is trying to take the bowler on, it allows me to play my natural game. I have batted with Viru pajji (Sehwag) also, where he would have already put the opposition under pressure with his batting. That's a great way to build a partnership," he stated.
Indian Premier League 2021 auction is approaching fast and Pujara will expect to get a contract from any of the franchise. Meanwhile, there are also reports that IPL 2021 will begin from April 11 and the final will be played on 5th or 6th June. Also, the chances are quite high that the tournament will be held in India itself.