Who will replace Suresh Raina in the CSK Team?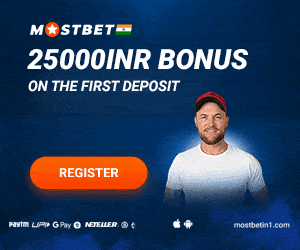 In this article, we'll talk about 5 players who can replace Suresh Raina in Chennai Super Kings Squad for IPL 2020.

The 13th edition of the Indian Premier League is all set to begin on September 19. Due to the ongoing Coronavirus pandemic, UAE has been chosen as the host country. This is only the third time that IPL will be played outside of India. Players of all franchises have already landed in UAE as per the quarantine protocols.
The runners-up of last season of IPL, CSK, were all set to kick-off their training session. However, 12 members of support staff and a player of CSK have tested positive for COVID-19 after serving the mandatory quarantine period. The training sense has thus been postponed to a few days later.

However, the bigger blow for CSK came as a huge surprise. The legend of CSK, Suresh Rained has opted to not participate in this season of the IPL. The CEO of Chennai Super Kings posted on a social media channel about the same. Raina is the highest run-scorer for CSK in the history of IPL.

The all-rounder is quite a weapon to have as a fielder and bowler as well. He will be dearly missed by the Chennai side that would be looking forward to winning their 4th IPL trophy. It is the first time that Raina will not be playing in the tournament since it began in 2008.
Top 5 players who can replace Suresh Raina at CSK
5. Akshdeep Nath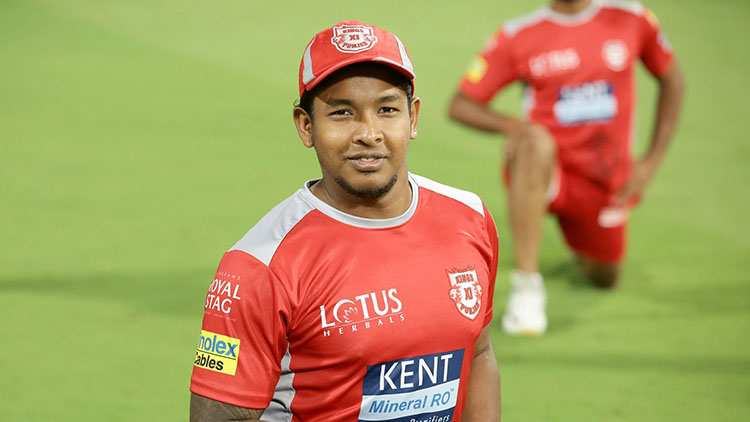 Akshdeep was first seen playing for Gujarat Lions in IPL 2016. His IPL stats do not do justice to his talent. He hasn't been lucky in the tournament. So far, Nath has only played 14 matches, scoring a total of 90 runs. His average of 9 and top-score of 24 is a laughing stock.
Nevertheless, he has not had a deserved chance yet. Especially, during his time with RCB in IPL 2019, Nath came as a low-order batsman and barely got a chance. Overall, Akshdeep has played 75 T20 matches.
Nath has scored 1120 runs with 4 fifties to his name. He has been brilliant playing for Uttar Pradesh in all formats of the game. If given a chance to bat in the top-order, Akshdeep could prove vital to the team. He'll surely be a possible replacement of Suresh Raina.

4. Manoj Tiwary
Manoj Tiwary came to the scenes during the first edition of the Indian Premier League. He has faced many ups and downs in his IPL career. At times, he has been a vital match-winner while other times, he has failed miserably.
Manoj was not bought by any franchise during the previous campaign of IPL. Nevertheless, he carries lots of experience playing for big teams in IPL. His consistency is questionable but his talent is not.
Manoj has successfully delivered at big stages of the IPL. His best time was with KKR. He went on to score the winning run as KKR won their first-ever IPL trophy in 2012. His last appearances in IPL came for Kings Eleven Punjab in 2018 where he struggled for game time.
Currently, Tiwary is in fine form. He scored his maiden triple-century in Ranji Trophy 2019-20. Overall, Manoj has played 95 IPL games. He has scored 1695 runs at an average of 28.73. Given his current form and experience, Manoj might be the one to fill in the void created by Suresh Raina.
3. Yusuf Pathan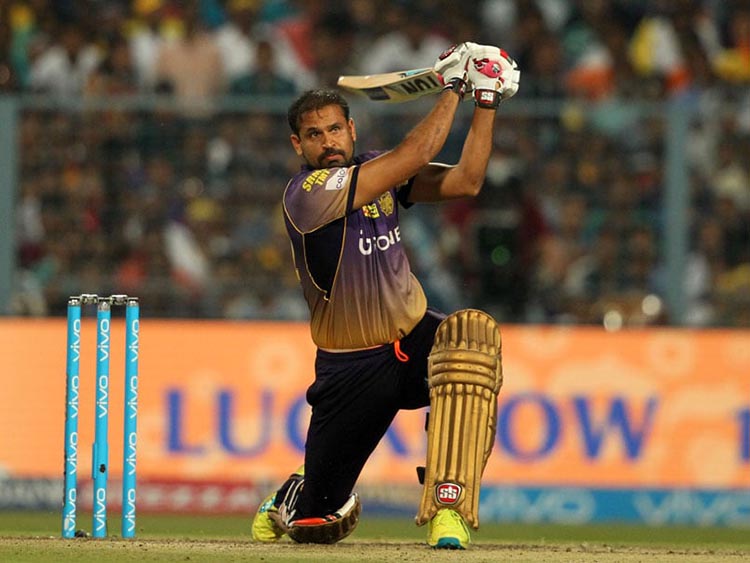 One of the most sought after all-rounders in IPL during the early editions, Yusuf finds himself without a team this season. He has played for 3 IPL teams and has won the tournament thrice.
He's well-renowned for his wonderful spell with Kolkata Knight Riders. Yusuf was a part of the Indian national team that won the ICC T20 World Cup 2007 and ICC World Cup 2011. He has played 174 games in his senior career scoring 3024 runs.
Yusuf's strike rate of 142.97 is one of the best in the game. He is also a fine bowler. The right-arm off-spinner has picked up 42 wickets. He would be a decent like-to-like replacement for Suresh Raina.
2. Hanuma Vihari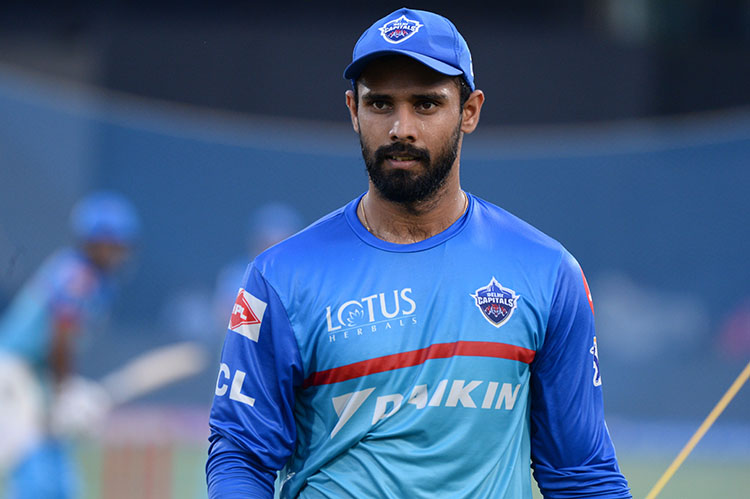 Unfortunately, Chennai Super Kings have reached the maximum number of overseas players in the squad. Thus, only a domestic player will replace Raina for the upcoming IPL 2020. Hanuman Vihari will be one of the candidates.
Vihari is a top-order batsman who features for CSK as a finisher. He was given the number 3 batting order during his spell with SRH. He performed well for the Hyderabad team coming in the top order.
Another characteristic that makes Vihari a strong candidate for a possible Raina's replacement is his bowling style. He is an off-break spinner who is good during the middle overs. This might be his big chance during IPL 2020.
1. Rohan Kadam
Rohan was expected to make it one of the franchises in IPL 2020 after his brilliant knock of 71 runs against Mumbai in Syed Mushtaq Ali T20 Trophy. However, Rohan was not picked by any team and is a free agent.
However, he will be a strong candidate to fill in for Suresh Raina. Likewise, Raina, Kadam is a middle-order left-handed batsman. He played a couple of amazing innings in the Syed Mushtaq T20 Trophy.
Rohan was one of the main players during the final game against Tamil Nadu. He has the ability to shine under pressure and deliver at a big stage. Given his talent and current form, it would not be a surprise if CSK makes a move for the youngster.