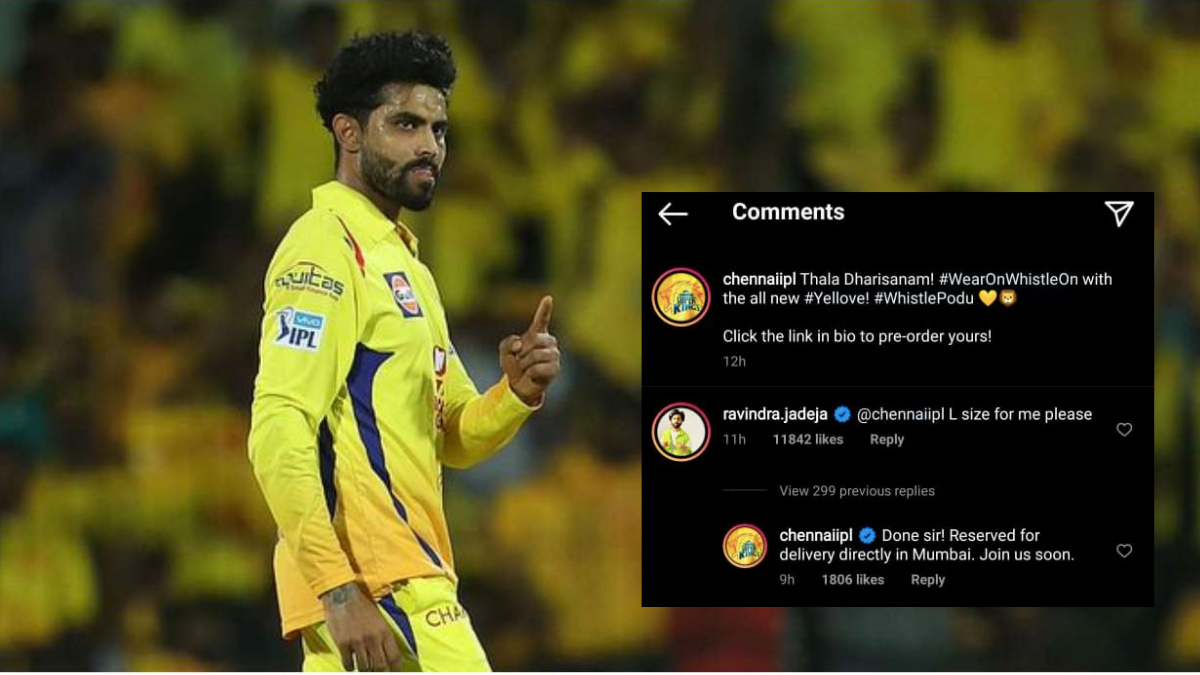 Ravindra Jadeja, the star Indian all-rounder will be making his comeback in professional cricket from IPL 2021. He is currently recovering from the injury that he sustained during the Test series against Australia. However while in the process of recovery, he is quite active on social media. Recently he came with a hilarious comment on a social media post of his IPL franchise Chennai Super Kings.
Ravindra Jadeja is one of the integral parts of the Chennai Super Kings. And, he will play a key role with the bat and ball in the 14th edition of the tournament. So far he has played 184 IPL games in which he has mustered 1707 runs and grabbed 114 wickets. Also, he has lifted three IPL trophies along with Chennai Super Kings.
Ravindra Jadeja Leaves Hilarious Comment On CSK's Latest Social Media Activity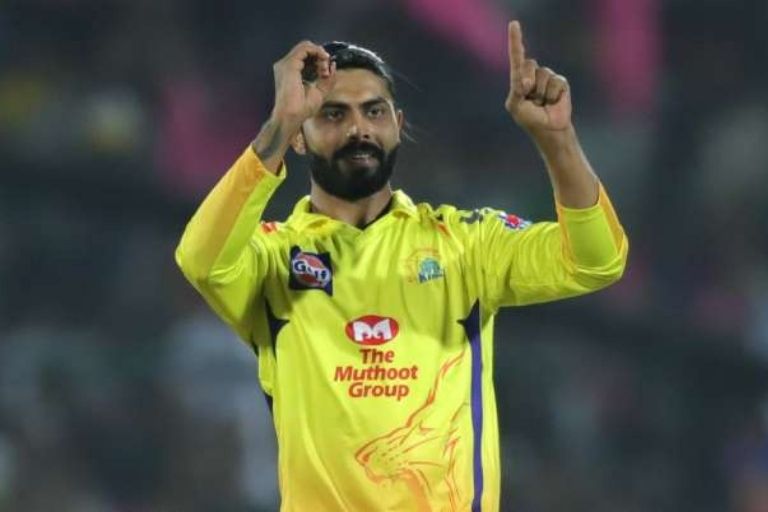 It is known that the CSK contingent has hit the ground and is busy with the preparations for the exciting tournament. In the latest edition, the former IPL champions unveil the jersey for the upcoming tournament. Recently, CSK shared a still on social media in which MS Dhoni can be seen unveiling the new jersey of CSK for the IPL 2021 season.
As soon as Ravindra Jadeja came across the post, he quickly leaves a comment saying, "L size for me please." To which Chennai Super Kings replied that it is already reserved for you sir directly in Mumbai.
Soon after that CSK CEO KS Viswanathan opens up saying that the camouflage on the shoulder depicts the the high standards set by the team in terms of their fair play and consistency. Meanwhile, the three stars on the jersey denotes the years in which CSK won the IPL trophy.
"The camouflage on the shoulders is bordered with gold bands that signify the high standards set by the team both in terms of consistency and fair play – CSK won the IPL fair play award six times in 11 seasons.
"It has been on our mind for some time now to find ways to raise awareness about the significant and selfless role of the armed forces. The camouflage is an appreciation of their service… they are the true heroes," he added.
Here Is The Comment From Ravindra Jadeja