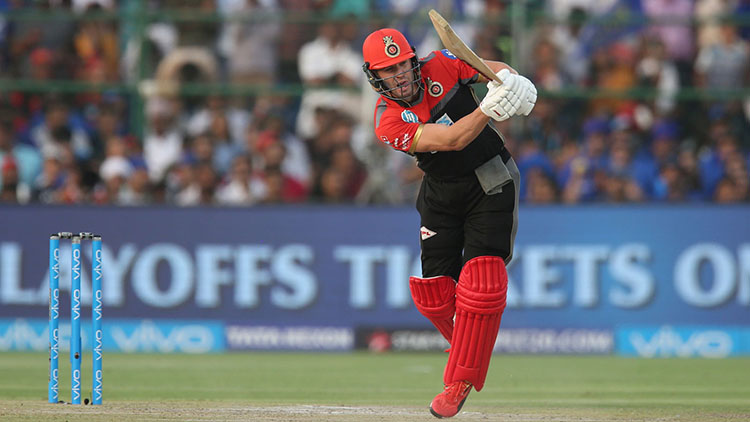 Hitting a Century in IPL is very Cool! But Hitting the Fastest Century in IPL puts you in an elite list of Batsmen. Today we are going to list the fastest hundred in IPL.
Indian Premier League (IPL) has managed to give new heights to Indian Cricket. Ever since its start in 2008, IPL has emerged as BCCI's marquee Tournament. Over its 10 seasons so far, the famous T20 Tournament has had its share of ups, downs, and controversies.
But the good part about the Tourney has been its capacity to provide the best platform for youngsters to showcase their skills. In turn, it has given them chances to knock on the door of their National Teams on the virtue of their performances.
Fans like their favorite stars in the IPL to go all guns blazing and come up with memorable performances. And leading Cricketers have not disappointed their fans, and scored as many as 47 tons so far in the IPL.
Hitting a ton in a T20 Tournament is altogether a different feeling. When someone does that, it surely draws the attention of the World. In IPL so far, Virat Kohli-led Royal Challengers Bangalore (RCB) leads the show with 12 centuries.
On that note, let's quickly take a look at the 5 fastest 100 in IPL that created history in this post!
Top 5 Fastest 100 in IPL History
#1 Chris Gayle – 30 Balls – Royal Challengers Bangalore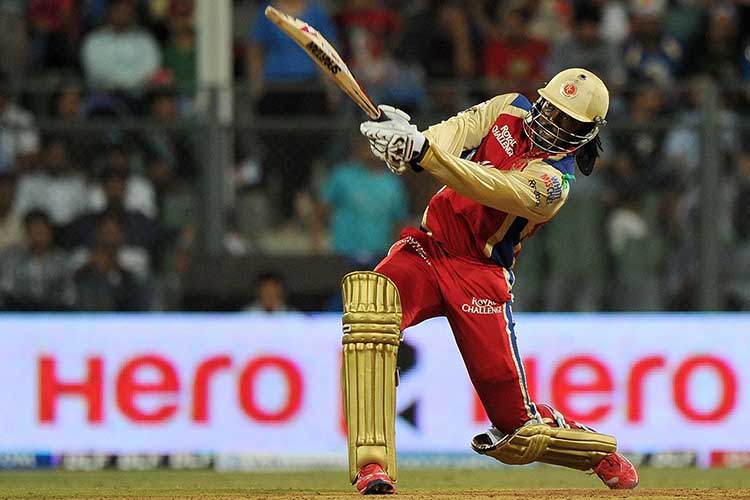 Chris Gayle, the Universe Boss, is probably one of the most destructive batsmen to have graced the IPL. Along with his contemporaries like McCullum, Sehwag, and Dilshan, the Southpaw banked upon amazing hand-eye coordination. In turn, he has managed to score even on good balls and see them touching the boundary ropes and going over. Gayle plays flamboyant Cricket and can turn the tide of a game in his Team's favor. Much to the shock of the Cricketing World and IPL fans, he went unsold in an Auction and came back in 2011. RCB signed him as a replacement for Dirk Nannes. And he has displayed fantastic Cricket since then! In IPL, the left-hand Windies Super Star has scored 5 tons and 21 half-centuries. He scored the fastest Century in IPL history in the 2013 season Vs Pune Warriors. He hit – hold your breath – 17 sixes and 13 fours in his assault. Gayle brought his ton in only 30 balls. He went on to hit 175 – the highest individual IPL score so far!
Stats –
| | |
| --- | --- |
| Against | PWI |
| Venue | M. Chinnaswamy Stadium |
| Match Date | 23-Apr-13 |
| Balls Faced | 30 |
| 6s | 17 |
| 4s | 13 |
| Runs | 175 |
#2 Yusuf Pathan – 37 Balls – Rajasthan Royals
Everyone knows that Yusuf Pathan is the elder brother of the Indian Cricketer Irfan Pathan. But over the years, Yusuf has made a niche for himself with his powerful batting displays. When it comes to clearing the boundary ropes with ease, he is a Pro at it. He holds the record for 2nd fastest hundred in IPL. He has also been a handy off-spinner who has chipped in with wickets regularly. The right-hander was a member of the Team that won the inaugural 2008 edition of the IPL. Yusuf has made 2847 runs in 139 innings at 146.30 strike rate. It also includes 13 fifties and 1 hundred. In IPL, he has hit one century which came in 2010. It remained as the fastest century for 2 seasons before Gayle took over. It was scored off only 37 balls. Chasing 213 set by Mumbai, Rajasthan looked bad at 66/4. It was when Pathan walked out and played one of the entertaining innings of IPL. Yusuf's ton included 9 hits to the fence and 8 over it. Unfortunately, RR could not sail through the line and lost the game just by 4 runs.
Stats –
| | |
| --- | --- |
| Against | MI |
| Venue | Brabourne Stadium |
| Match Date | 13-Mar-10 |
| Balls Faced | 37 |
| 6s | 8 |
| 4s | 9 |
| Runs | 100 |
#3 David Miller – 38 Balls – Kings XI Punjab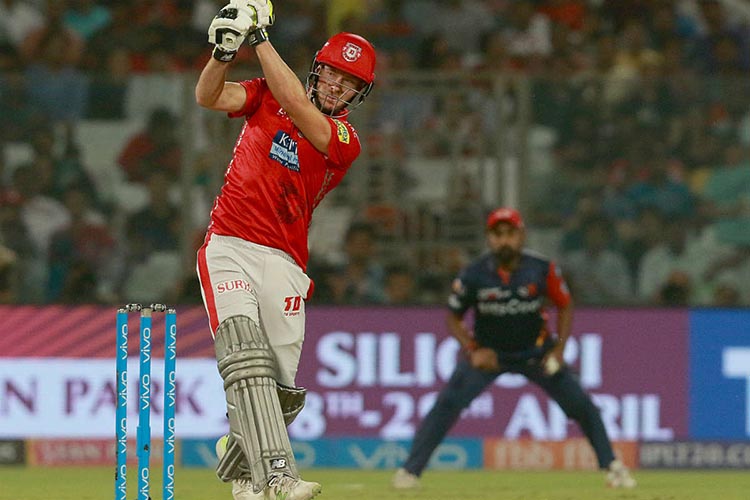 David Miller played quality Cricket for Kings XI Punjab for many seasons. He was the batsman who can come in the middle order and anchor the innings. But he was also able to cut loose during death overs – making him one of the dangerous batsmen. Miller had incredible IPL seasons while playing for Kings XI Punjab in 2013-2015. David Miller has already hit the fastest T20 International Century in only 35 balls. And something like this was always expected out of him in the IPL. And guess what; he did that in IPL 2013 when he scored a ton in only 38 deliveries. It was a Kings XI Punjab Vs RCB match, in which his Team was tottering at 64/4. And 130 runs were still needed off 60 balls. David went on the song and hit 8 fours and 7 massive sixes. It was his century that took Punjab to a surprise victory.
Stats –
| | |
| --- | --- |
| Against | RCB |
| Venue | IS Bindra Stadium |
| Match Date | 06-May-13 |
| Balls Faced | 38 |
| 6s | 7 |
| 4s | 8 |
| Runs | 101 |
#4 Adam Gilchrist – 42 Balls – Deccan Chargers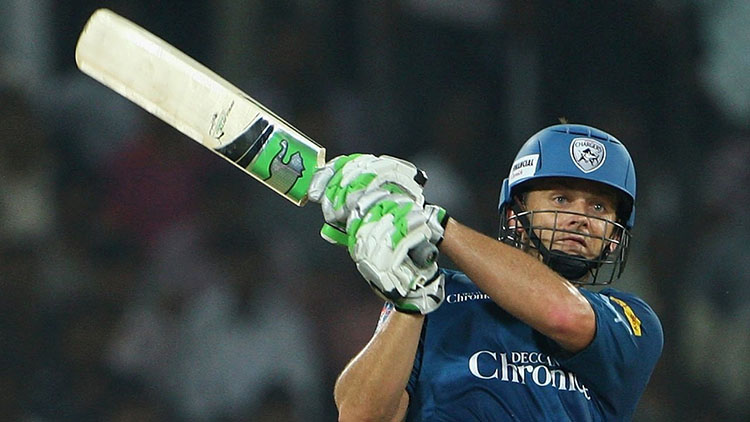 Adam Gilchrist retired as one of the hard-hitting Australian batsmen that the Cricketing World saw. When Australia dominated the Cricket World, the left-hander took on himself to destroy bowlers with his monstrous batting. Gilchrist was also one of the best wicketkeeper-bat in Australia and across the globe. Many emerging wicketkeeper batsmen must have taken inspiration from him to succeed. Deccan Chargers had signed him for $765,000 – one of the prized buys in the 2008 IPL. But DC could not have the best shot in 2008. Thus, they were placed at the bottom of the table with just 2 victories in 14 games. DC's only salvage came against Mumbai Indians when Gilchrist led from the front and chased 154 in only 12 overs. Adam went on to come up with a sizzling century off 42 balls. He was in full flow and hit 9 fours and 10 sixes. He scored 109 while VVS Laxman, his partner, stayed on 37. It told the story of the domination that he unleashed.
Stats –
| | |
| --- | --- |
| Against | MI |
| Venue | DY Patil Stadium |
| Match Date | 27-Apr-08 |
| Balls Faced | 42 |
| 6s | 10 |
| 4s | 9 |
| Runs | 109 |
#5 AB de Villiers – 42 Balls – Royal Challengers Bangalore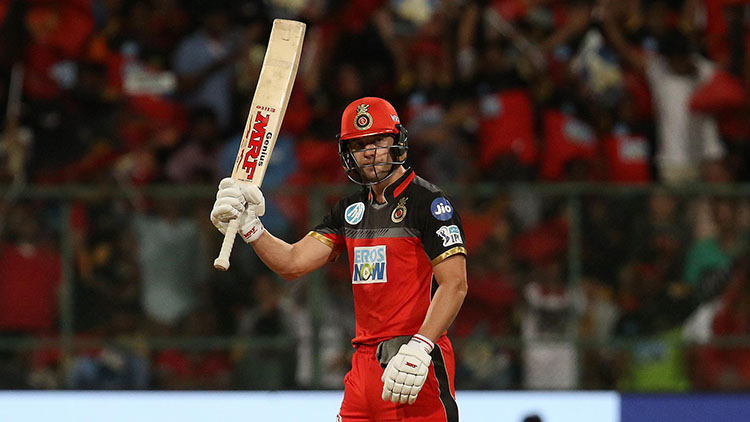 South Africa's AB de Villiers is one of the most exciting batsmen that fans all over love to see playing. He knows how to call the shots and when to dominate. It is his ability to score in all parts of the ground that has attained him the name of Mr 360. After joining RCB, ABD has been a crucial part of the Team. Along with Kohli, he has collaborated to come up with significant partnerships in many seasons of the IPL. RCB fans look up to him to score freely and entertain them. Talking about his IPL centuries – he has 3 of them! In the 2016 season of the IPL Vs Gujarat Lions, De Villiers registered his fastest century in IPL. When Chris Gayle was out early on in the innings, ABD walked into the middle with Virat Kohli. These two modern-day greats of the game then stitched a record 229 runs partnership. Their flurry saw RCB posting a massive 248. He scored his ton in only 42 balls. The knock of the right-hander was studded with 12 sixes and 10 fours.
Stats –
| | |
| --- | --- |
| Against | GL |
| Venue | M. Chinnaswamy Stadium |
| Match Date | 14-May-16 |
| Balls Faced | 43 |
| 6s | 12 |
| 4s | 10 |
| Runs | 129 |
Vital records related to the fastest centuries in IPL history
In the top 20 IPL fastest century records, the list features a total of 7 Indian batsmen.
Chris Gayle scored the fastest IPL ton that came off only 30 balls. He did the unthinkable in IPL 2013 against Pune Warriors India.
Manish Pandey is credited as the batsman who has hit the slowest IPL hundred – he did that in 67 deliveries.
Brendon McCullum has the record of being the batsman in IPL to hit the maiden IPL ton. McCullum hit his ton while playing for KKR way back in 2008.
Shane Watson and David Warner have scored 4 hundred each in IPL. ABD has scored 3 tons in IPL.
Many batsmen have scored 2 centuries in the IPL. They are Sanju Samson, Virender Sehwag, Murali Vijay, Ajinkya Rahane, Brendon McCullum, Adam Gilchrist, and Hashim Amla.
The Royal Challengers Bangalore (RCB) has been the IPL franchise that has registered 14 tons. It is a record that is held by them – the highest number of hundred by an IPL Team.
The Kolkata Knight Riders (KKR) has been the IPL Team that has the record of conceding the maximum number of centuries. They have let opposition batsmen score centuries 7 times.
You are now aware of the batsmen who hit the fastest centuries in the history of IPL. We strive to bring you content that you can find exciting. For many more fascinating stories on Cricket and much more, keep following this space on KhelTalk!