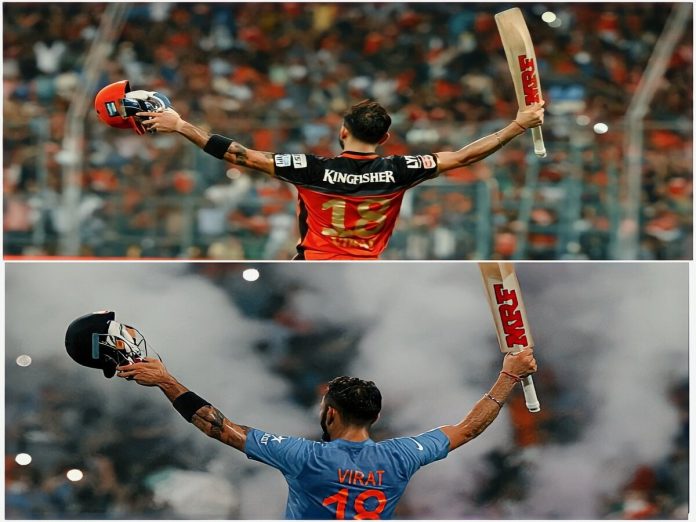 The Asia Cup 2022 is about to begin, and the UAE will once again host the main tournament. The top Asian teams will compete for the championship. The defending champions, Team India, will be captained by Rohit Sharma.
Virat Kohli is on track to become only the second cricketer in history to play 100 matches in every format of international cricket.
Checking the performance of the Asia cup, Virat Kohli established himself as the most consistent all-format accumulator of his generation, making jaw-dropping chases look effortless. Kohli debuted in the Asia Cup in 2010. He competed in the Asia Cup in 2010, 2012, and 2016, and will now compete in his fourth Asia Cup beginning on August 28.
Former Indian captain Virat Kohli, who has a tremendous record in Asia Cup competitions up to this point, is training hard on nets. Let's take a look at 3 interesting facts about Virat Kohli ahead of Asia Cup:
No Asia Cup trophy for Virat Kohli, the captain
While Kohli set numerous records as Team India's full-time captain, an ICC trophy remained elusive. Kohli did not win an Asia Cup as captain, in addition to an ICC trophy. The former India captain did not play a full-time role in the Asian tournament. In 2014, he was given the opportunity to captain the team in the absence of MS Dhoni.
Beginning of Kohli's vice-captaincy
In the ODI format, Kohli joined the senior team in 2012, and he began his career in the Asia Cup as Dhoni's deputy. He served as Indian team vice-captain as the Men in Blue won the championship in 2016.
Kohli is the best in the Asia Cup
With 766 runs scored in 16 games at the Asia Cup (ODI format), Virat Kohli has a batting average of 63.83. He has two and a half centuries. The former Indian captain has 153 runs in 5 matches with an average of 76.50 in the T20I format of the Asia Cup.
Additionally, Virat's performance against Pakistan in the Asia Cup 2012 was the greatest of his ODI career. He amassed 183 runs and contributed to the Indian team's famous run-chase.
Also Read: How to watch IND vs PAK Asia Cup 2022 Live this Sunday on TV & Online, Channel name & Link