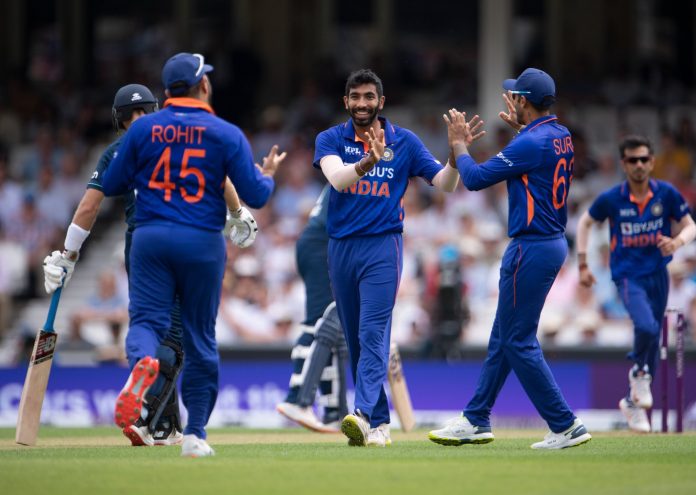 For Indian cricket players, the previous two years have been hectic. The BCCI has planned a number of tours and series for the Indian cricket team in the future. Even a few of the outings overlapped with others.
Given their demanding schedule, Indian cricket players place a high priority on fitness. In order to compete against the top-tier team, the first-choice players must have to maintain their fitness throughout the year. However, accidents do occur frequently in sports.
Also Read: 3 Reasons why Deepak Chahar should be in Asia Cup 2022 main squad
Team India is dealing with an injury crisis as Rohit Sharma and his team begin their preparation for the forthcoming Asia Cup and T20 world cup 2022. India's deadly pace duo, Jasprit Bumrah, and Harshal Patel are both injured and could miss the T20 World Cup. Washington Sundar is also doubtful for the Zimbabwe tour, while Deepak Chahar and KL Rahul have recently returned from injury. Know the 5 Indian players who are currently injured ahead of Asia Cup 2022.
Washington Sundar
The Indian all-rounder was hurt earlier this week while participating in a county cricket match. While fielding, Sundar suffered an injury and had to exit the game. Sundar was not even permitted to participate in that game again. Only after this did rumours of Sundar's departure from the Zimbabwe series surface.
Jasprit Bumrah
The pace sensation from India is the latest to hit rehabilitation and is most likely to miss out on India's T20 World Cup 2022 campaign due to his back injury. As per reports, when asked about Bumrah's fitness, a senior BCCI official said, "Yes, it's concerning. He is back in rehab and will get the best medical advice available. The problem is it's his old injury and that is what is concerning. We have just two months left for the World Cup and he has got this injury at the worst possible time. We are closely monitoring his condition. He is the best bowler in cricket and needs to be carefully managed"
Harshal Patel
Harshal has played every game for India when he has been fit. He has appeared in 17 games, taking 23 wickets with an economy of 8.58. However, due to an injury, the 31-year-old was not selected. Harshal Patel has been ruled out of the Asia Cup due to a rib injury.
Ishant Sharma
Ishant Sharma was unable to compete in the IPL due to an abdominal muscle strain. He also missed the upcoming Australian trip due to the injury. Sharma also suffered a finger injury while competing against New Zealand in the 2021 WTC Final. Later that year, before game two of the series against the BlackCcaps, Ishant injured his left little finger. He hasn't competed in any international competitions since that injury.
T Natarajan
Since his dream tour to Australia, Natarajan has spent more time on the bench than on the field. He had knee trouble during the first leg of the IPL, which cut his time short. He is out from playing in the international matches, after the injury of IPL 2022.