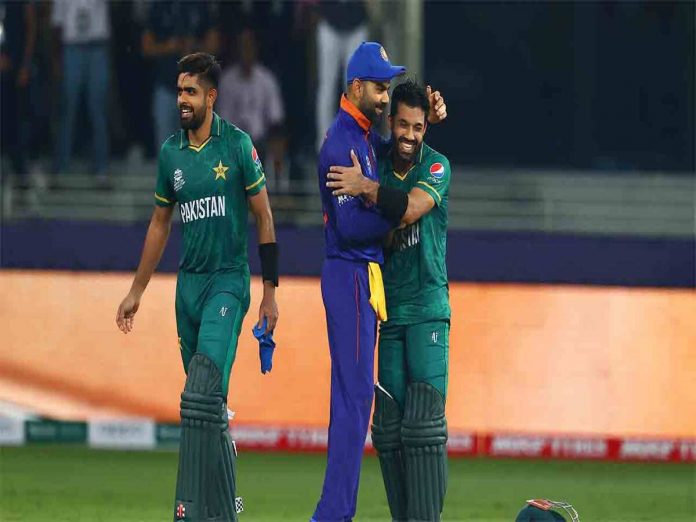 Defending champions India is all set to kick off its Asia Cup campaign against arch-rivals Pakistan today. India is in Group A of the Asia Cup, along with Hong Kong, which qualified for the continental competition by defeating the United Arab Emirates in their final qualifying round match on Wednesday.
The top two teams from each group will advance to Super 4, while the top two teams from the second stage will advance to the final on September 11.
The legendary match between India and Pakistan has produced some of the tournament's most memorable games and is expected to be a mouth-watering fixture once more. Here are the top 5 key players to watch in today's match Sri Lanka vs Afghanistan in Asia Cup 2022
Rohit Sharma
The Indian captain has been one of the top white-ball batsmen in the last decade or so. He is a natural ball-timer and can easily clear the boundary ropes. He is one of the tournament's most experienced players, having played 132 T20Is and nearly 400 T20 games.
Virat Kohli
Kohli's first game since the India tour of England in July will be the Asia Cup 2022 match between India and Pakistan. Given his recent batting form, this might be an audition for Kohli ahead of the T20 World Cup in Australia in October.
Kohli is having one of his worst periods with the bat, and a solid game against his arch-rivals in a major competition could be precisely what he needs to get going again.
Babar Azam
Pakistan captain Babar Azam is in top form with the bat in all formats. Without a doubt, he will be the batter India will try to control and take out.
Babar, the top-ranked T20I batter, might open the innings and face Bhuvneshwar Kumar right away. Babar has around 700 runs with an average of more than 50 in UAE conditions. Fans and teams alike would be looking forward to his matchup with the Indian bowler.
Shadab Khan
Shadab, with his subtle variations and lethal wrong'un, is one of the top white ball spinners right now. He has 73 wickets in T20Is with an economy rate of 7.11 and plenty of experience playing in the UAE. He has the potential to be a major threat to Kohli and the rest of the Indian batsmen.
Bhuvneshwar Kumar
The Indian speedster, Bhuvneshwar Kumar is now one of the top bowlers in T20Is. He's been lethal with the new ball, swinging it both ways and taking early wickets. When he bowls to right-handers, he swings it into batters and keeps the off-stump under control.
Bhuvneshwar Kumar, one of the top ten bowlers in the ICC T20I Bowling Rankings, maybe the one to watch in the Asia Cup match.
Also Read: 'This will be a big season for Kohli': Saurav Ganguly backs former India skipper