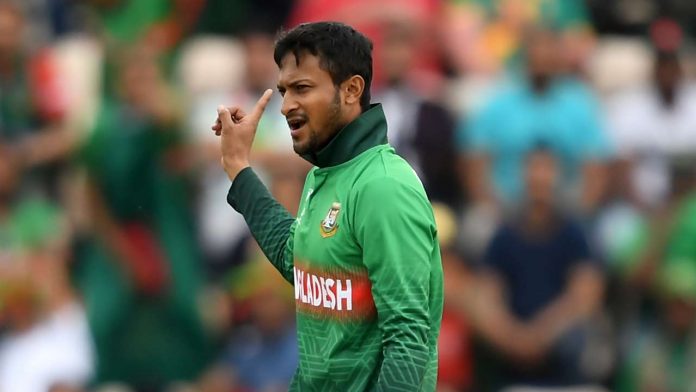 The Bangladesh Cricket Board (BCB) has announced a 17-man squad for the Asia Cup. The tournament will commence on August 27 in the United Arab Emirates. Shakib Al Hasan has been selected captain for the Asia Cup. He will also lead the side in the Tri-nation T-20 series with Pakistan, and the host squad of New Zealand, which begins in October, and the World Cup 2022 in Australia.
Analysing the announced squad, Sabbir Rahman, who last participated in a T20I in 2019, and Mushfiqur Rahim, who was rested for the T20I series against Zimbabwe, both rejoin the squad. Some big players were unable to get a slot in Asia Cup 2022, while Litton Das was ruled out owing to a hamstring injury.
Also Read: 5 Indian players who are currently injured ahead of Asia Cup 2022
Discussion over Bangladesh Captaincy
Shakib Al Hasan was chosen as the captain after a protracted discussion with the BCB at its president Nazmul Hasan's house in Dhaka on Saturday. The newly appointed captain recently found himself at the centre of a dispute over his contract with the bookmaking and gambling company Betwinner News.
He agreed with the BCB's request to end the contract with Betwinner if he wanted to play for Bangladesh. While the board resolved the Shakib sponsorship issue, Bangladesh announced the Asia Cup team with little delay. Along with Bangladesh, India, Pakistan, Sri Lanka, Afghanistan, and a qualifier, six teams will compete in the Asia Cup main phase.
The recent controversy with Shakib Al Hasan
Shakib Al Hasan was recently connected in an agreement with an alleged betting company, which put his place in the team in jeopardy. The inclusion of Sabbir Rahman, a right-handed middle-order batsman, in the Asia Cup squad was the biggest surprise.
As per the ESPNcricinfo, Yunus told, "The star all-rounder announced his withdrawal from the sponsorship deal with the alleged gambling site and was cleared to play for the Bangladesh national team on August 11. "Shakib has informed us shortly before [now] that he has terminated the contract with the company. He said that all social media posts pertaining to that sponsorship will be deleted."