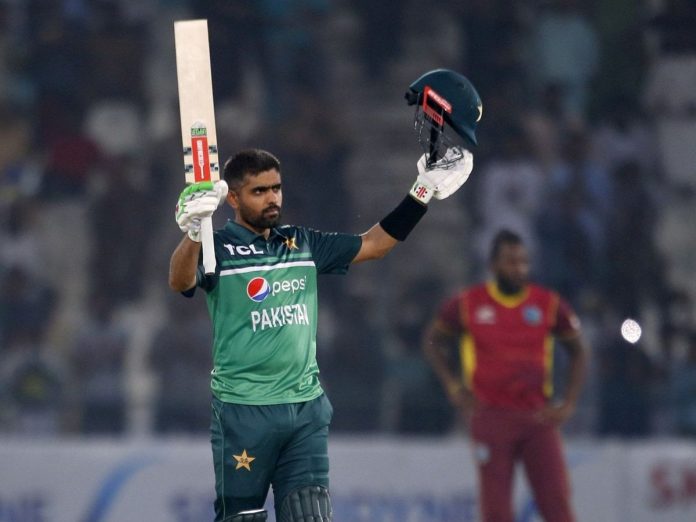 Babar Azam now holds the top spot in the T20I rankings for the longest stretch of time, breaking Virat Kohli's previous record of 1013 days. As of Wednesday, June 29, his tally stood at 1030 days.
Babar, who has been Pakistan's most consistent batsman across formats in recent years, joins Zaheer Abbas, Javed Miandad, and Mohammed Yousuf in the elite group of Pakistan batters who have held the top spot in ODI batting rankings.
Babar's achievements have prompted comparisons to former Indian captain Virat Kohli, sparking a Kohli vs Babar discussion among fans and experts. While the Indian captain has been synonymous with shattering records at will in international cricket, Babar is catching up and has been regularly putting up fantastic performances to be placed in the same category as his Indian opponent.
Kohli has been a record-breaking player, but several of the Indian captain's marks have been smashed by Babar.
In November 2018, Babar Azam surpassed Virat Kohli to become the fastest player to score 1000 runs in T20Is. The then-number one T20 batsman reached the 1000-run mark in just 26 innings, breaking Kohli's previous record of 27 innings.
Azam hit a match-winning 103 against South Africa, becoming the fastest batsman to reach 13 ODI centuries. He took only 76 innings to surpass Virat Kohli with 13 ODI centuries. In the 2019 ICC World Cup, Babar Azam produced a match-winning century against New Zealand to become the second-fastest player to 3000 ODI runs, passing Virat Kohli again.
According to the ICC, Babar presently leads the white-ball cricket rankings and hopes to take over the spot in Test cricket as well.
Read more: