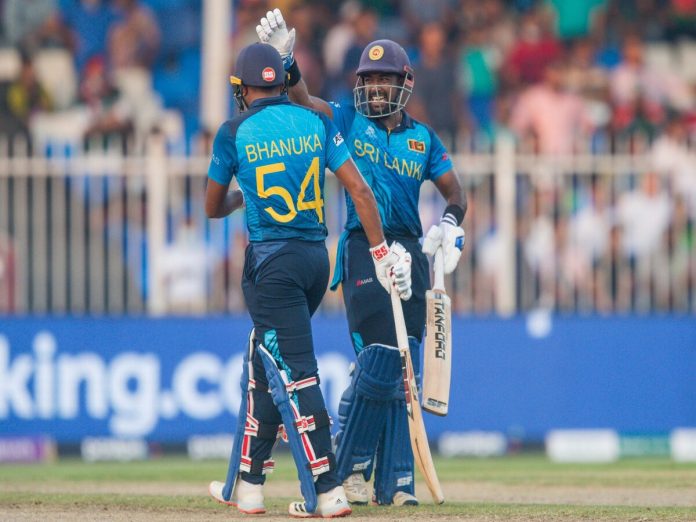 Bhanuka Rajapaksa of Sri Lanka claimed his experience playing IPL 2022, where he impressed while representing Punjab Kings, will inspire much confidence in the national team ahead of their Asia Cup opening against Afghanistan on Saturday.
While playing for the Punjab Kings in the IPL 2022, Rajapaksa displayed his power-hitting abilities with a handful of aggressive hits. Rajapaksa, 30, batted for the Punjab Kings in nine games, scoring 206 runs at a strike rate of 159.68.
He has recently signed a contract with Dubai Capitals for the upcoming ILT20 championship in the UAE early next year. In this year's Men's T20 World Cup, Rajapaksa struck 53 off 31 balls in a Super 10 encounter against Bangladesh, leading Sri Lanka to a five-wicket victory.
If it's in the V, make sure the ball is in the trees
As per the reports of ESPN, Rajapaksa said, "For me, the experience I bring after playing in the IPL will create good energy for the side."
"One of the best chats I had with Liam [Livingstone] was when he said, 'If it's in the V, make sure the ball is in the trees'.
"Coming back to the Sri Lankan side, I have brought in a lot of positivity after speaking to a lot of the IPL players, like Shikhar Dhawan, Mayank Agarwal, and KG [Kagiso Rabada]. I don't think I have the time to explain in detail the talks we had, but there were a lot of positive vibes. I'm hoping we can take that same brand of cricket to the world," he added.
"Our mindset is very much focused," said Bhanuka Rajapaksa
"It would've been lovely to play in Sri Lanka, but unfortunately it's not happening there. We've embraced the fact that we have to play it here. Our mindset is very much focused on what we need to do to compete and be successful in the UAE. A lot of the guys have the experience of playing here anyway, so we will use that. We're here to do our best to win the tournament."
Also Read: IPL 2023: 3 reasons why Punjab Kings can sign Eoin Morgan & Trevor Bayliss as part of new coaching setup