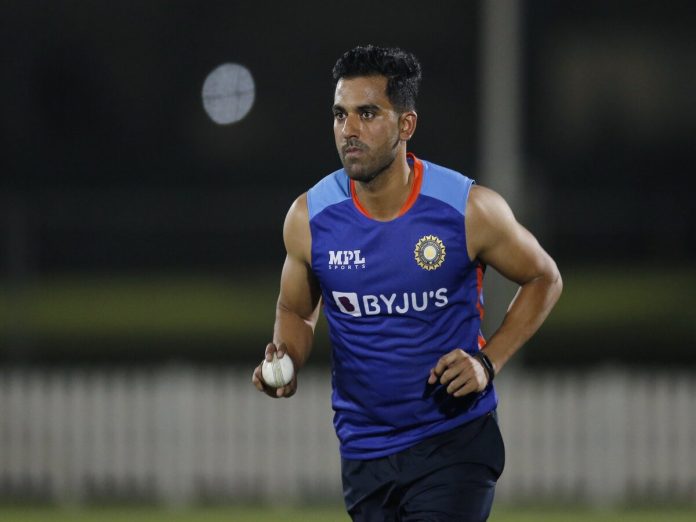 At the Dubai International Stadium in Dubai, the Super 4 match of the Asia Cup 2022 is scheduled to pit India and Pakistan against one another. Both teams would like to get off to a winning start in the Super 4 round of the competition.
At the same venue, India thrashed Pakistan last Sunday, but the Indian team's top order has been a source of concern. Although Hardik Pandya is anticipated to return for this game, they may run into problems because of Ravindra Jadeja's injury. Both KL Rahul and Rohit Sharma will like to win this game.
There have been numerous rumours around India's starting lineup for the crucial match against Pakistan on Sunday. Avesh Khan's availability is unknown, and Ravindra Jadeja has already been ruled out of the Asia Cup due to a knee injury, leading to a number of expected starting 11s.
Will Deepak Chahar play today vs Pakistan?
India picking only 3 seamers for a tournament in Dubai in August-September was a always a tricky proposition…with Avesh falling ill, the problem is staring in our faces. Deepak Chahar is with the team…can't they include him in the squad? And play vs Pak today #AsiaCup #IndvPak

— Aakash Chopra (@cricketaakash) September 4, 2022
Before playing Pakistan in Dubai for the Super-4, India is having some selection concerns. Axar Patel has been added to the team in lieu of Ravindra Jadeja, who has been disqualified from the competition. A like-to-like substitute for Ravindra Jadeja is Axar Patel.
In addition to Jadeja, Indian bowler Avesh Khan's availability is also dogged by uncertainty. Avesh is ill and has a slight fever, according to Indian head coach Rahul Dravid, who also noted that Avesh did not even show up for the team's practise. Avesh's availability for the Pakistan encounter is doubtful.
"Avesh has just been feeling a little bit unwell, just been under the weather and a bit of fever and stuff. We have got a doctor who is managing him. He is not at practice today, hopefully, it is not too serious and he is okay for tomorrow, at least the later part of the tournament," Rahul Dravid said about Avesh Khan.
Indian squad for Asia Cup 2022
India selected just three pacers out of the 15-man World Cup roster, despite the fact that no pacer was available. Avesh Khan can be replaced in the starting lineup for the match against Pakistan by Deepak Chahar, one of the team's three standbys.
Deepak just made his comeback with the Indian team during the most recent series against Zimbabwe. He has been regularly practising with the team in Dubai. He was injured for the entirety of the IPL 2022, but he is healthy now, and the Dubai International Stadium's pitch will undoubtedly help him with his swing bowling.
Also Read: Will Ashwin get a chance in playing X1 vs Pakistan tonight? Rahul Dravid answers