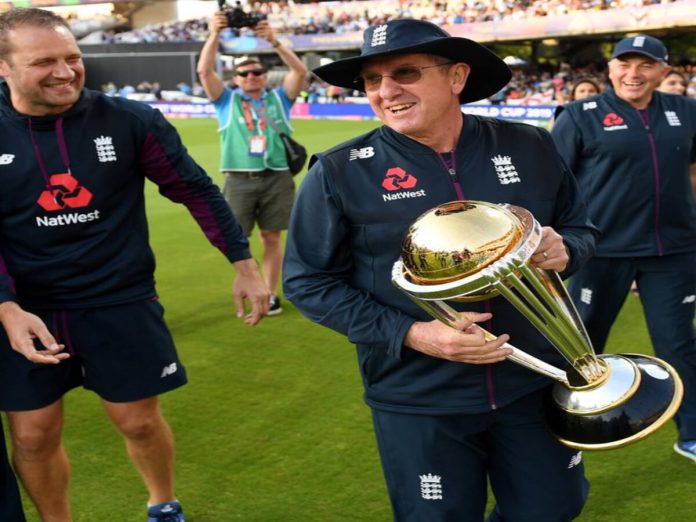 With Trevor Bayliss likely to be named as the franchise's head coach, Punjab Kings (PBKS) is about to make a significant change to their coaching staff. Bayliss led England to the 2019 World Cup victory. Anil Kumble, a legendary figure in Indian cricket, will be replaced as team president by Bayliss after Kumble's contract expires at the end of the 2022 season.
In 2022, PBKS had a disappointing season in which they failed to make the playoffs and placed sixth in the standings. Prior to the 2020 season, Kumble was given the reins of the PBKS club, however throughout his three seasons in command, the 2014 runners-up failed to advance past the first round.
Trevor Bayliss and his coaching career
Currently, Bayliss is among the best cricket coaches in the world. He was the head coach of Kolkata Knight Riders (KKR) for both of their championship victories in 2012 and 2014 in addition to helping England end their 50-over World Cup drought in 2019 on home soil.
"The team has decided to go ahead with Trevor who is among the best in the business and has a proven record. The management is hoping that the team goes on to win the title under his guidance," an IPL source told news agency PTI.
Punjab Kings in IPL
The IPL's underachievers over its fifteen-year history may be PBKS. Only twice in its history has the Mohali-based team made the playoffs, with the first time occurring in 2008. In 2014, PBKS made it to the final, where they fell to KKR in a thrilling game. This is still their only participation in the championship game of the richest T20 tournament in the globe.
According to recent rumours, the team will search for a new captain following Mayank Agarwal's failures in the IPL 2022. The team quickly refuted them, though, and insisted that the starting batter would keep his place.
Also Read: MS Dhoni will lead CSK in IPL 2023, confirm CEO of Chennai Super Kings