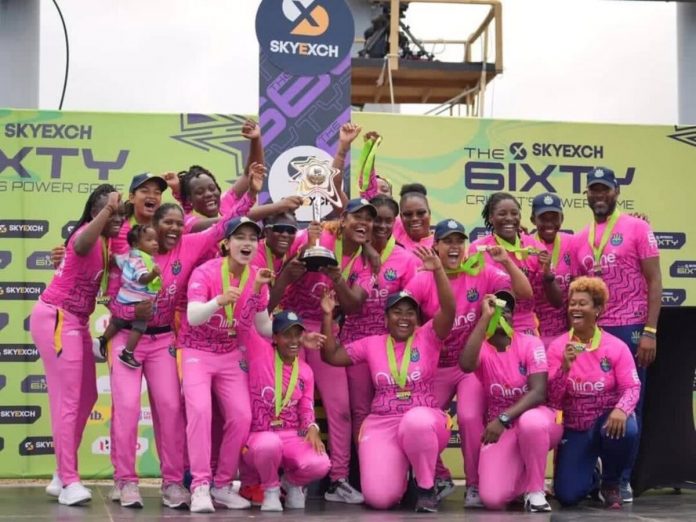 Hailey Mathews, an all-round player, has stated her intention to participate in the women's IPL after helping her Barbados Royals side win in the first season of "The Sixty." All-around player Hayley Matthews radiates confidence after leading the team to win.
The first season of the women's IPL will begin in March 2023 with five to six teams participating. After extensive deliberation, BCCI authorities have decided that the Women's IPL will take place in March, immediately following the Women's T20 World Cup in South Africa, which is scheduled to take place in February next year.
Matthews said in a statement, "Obviously it has been so exciting for everyone. The girls went out and played some great cricket all tournament long, so I think this win has given everyone a lot of confidence and belief going into the Women's CPL."
Want to focus on our skills
Matthews' Barbados Royals squad will begin their Women's CPL campaign against Trinbago Knight Riders. And, the 25-year-old thinks there isn't much of a need for her team to adapt their strategy from one inaugural season to the next.
"I think for us, it has been about taking it one game at a time. We want to focus on our skills and on the aspects which are under our control. We did have a tough start to the 6IXTY but turned it around with some amazing performances, and I'm looking forward to seeing more of that during the WCPL."
Love to play for the Royals in WIPL 2023
When asked if she wanted to participate in the highly anticipated Women's IPL for the Royals team.
Hayley said, "For sure, I would love to play for the Royals. I've experienced an amazing atmosphere with the working group present at the franchise, and they are always very supportive of the girls.
Their investment in women's cricket is appreciable, and I think such investments being made in the right places is what our game needs. Rajasthan Royals have also been my favorites because of Jofra, Oshane Thomas, and Obed McCoy.
Hence, I would love to continue being a part of the Royals family, and hopefully, I can get to the stadiums donning pink at the women's IPL next year."
A natural leader from childhood
Hayley has always been a natural leader; at the age of just 11, she captained a boys' team at her elementary school. Since then, the mysterious all-rounder has changed her demeanor to adopt the best practises as a captain.
"I started captaincy very early in my life, and at the same time though, I was given the opportunity to play high-level cricket and start learning from such a young age.
I think coming into the Windies team at 16, under players like Stafanie Taylor, Merissa Aguilleira, Deandra Dottin, Shakera Selman really gave me an opportunity to learn so much," said the current West Indies and Barbados Royals captain.
Matthews first gained attention when, at the age of 18, she helped the West Indies win the ICC Women's T20 World Cup by scoring a career-defining 66 off 45 balls in the Final.
Also Read: IPL Women's 2023 All You Need to Know: Predicted Teams Captain, Coaches name, Squad, Key Foreign player