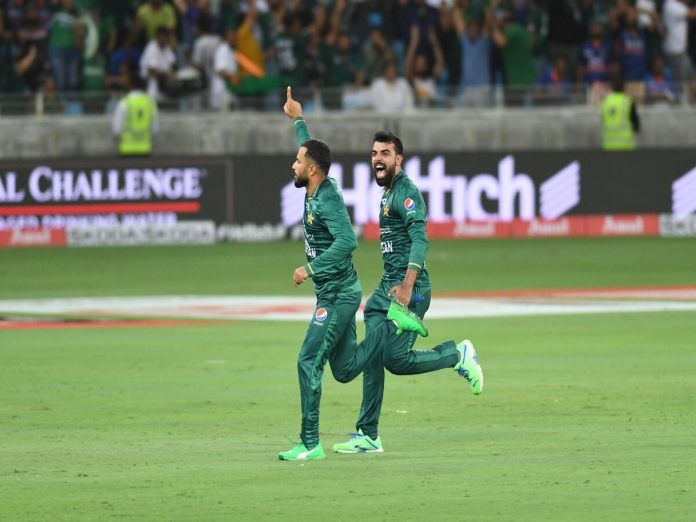 Hong Kong had scored only 38 runs before being shut out. Pakistan defeated Hong Kong with a 155-run advantage. This was the same Hong Kong team that challenged India in their previous encounter, and now a powerful Pakistani bowling attack has knocked them off their perch.
Hong Kong has been turned over for 38 after being blown away by pace and torn apart by spin. There are many other records that Hong Kong wouldn't want to hear about, but this is Pakistan's largest T20I victory. 
After scoring 193 earlier in the evening, Pakistan only needed 64 balls to end its innings. Before Khushdil entered with the fireworks while Naseem, Shadab, and Nawaz simply played with the opposition, Rizwan and Zaman set the stage.
India will now play Pakistan. The history will be repeated as India will again meet their biggest rivals India in the Super 4 stage. The Super-4 match of India vs Pakistan will be played in Dubai. Know the records, which occurred after Pakistan defeated Hong Kong by the biggest margin of 155 runs. 
Lowest T20I totals vs Pakistan:
38 Hong Kong Sharjah 2022 *
60 West Indies Karachi 2018
80 New Zealand Christchurch 2010
82 Scotland Edinburg 2018
Lowest T20I totals for Hong Kong:
38 vs Pak Sharjah 2022 *
69 vs Nepal Chattogram 2014
87/9 vs Uganda Bulawayo 2022
87 vs Oman Abu Dhabi 2017
Biggest margin of win by runs in T20Is (Full Members)
172 SL vs Ken Joburg 2007
155 Pak vs HK Sharjah 2022 *
143 Ind vs Ire Dublin 2018
143 Pak vs WI Karachi 2018
137 Eng vs WI Basseterre 2019
How to watch India vs Pakistan Super-4 match in India: 
Fans can India vs Pakistan Super-4 match on Star Sports Network
Also Read: Virat Kohli says 'My World' shares an adorable sunkissed photo of Anushka Sharma; PIC