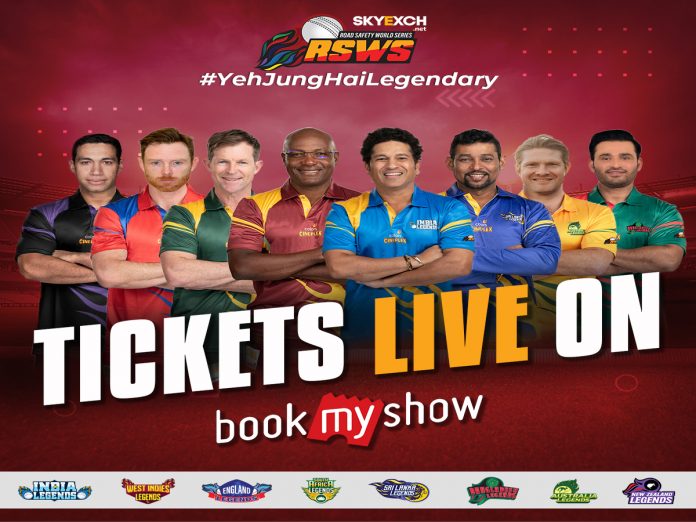 There will be a total of eight teams from eight nations participating in the Road Safety World Series' second iteration. On September 10, at the Green Park Stadium in Kanpur, the defending champion India Legends will play host to the South African Legends in the first game of the second iteration of the Road Safety World Series.
A total of 23 matches are scheduled to play, with the grand finale scheduled to take place on October 1. While the tournament's first season was held in Mumbai and Raipur, two Indian cities, this year's matches will be held in Raipur, Dehradun, Kanpur, and Raipur.
The Green Park in Kanpur will host the first seven games. The action will move to the Rajiv Gandhi International Stadium in Dehradun for the following six games after the next five matches are played at the Holkar Stadium in Indore.
The Shaheed Veer Narayan Stadium in Raipur will host the final two league stage games as well as every knockout game, including the championship game.
What is the official website of the Road Safety World Series 2022?
The official RSWS T20 league is www.worldseriest20.com
Road Safety World Series 2022 tickets
Tickets for the season opener and the six subsequent games at Kanpur's Green Park Stadium are already available for purchase through the online ticket marketplace BookMyShow.com.
Depending on which seats provide the finest view from the stands, a ticket for the India Legends can cost as little as 300 INR or as much as 2,500 INR.
For a match involving the India Legends, a ticket must be purchased for at least 300 rupees, while costs for other matches begin at 150 rupees.
Depending on the stand's view, different price ranges are offered. The categories for the India Legends matches in Kanpur are 300, 500, 1200, 2000, and 2500.
The online platform allows users to book a minimum of one ticket and a maximum of ten tickets at once.
Also Read: How To Watch Road Safety World Series 2022 Live on Sports18, Colors Cineplex & Jio In India