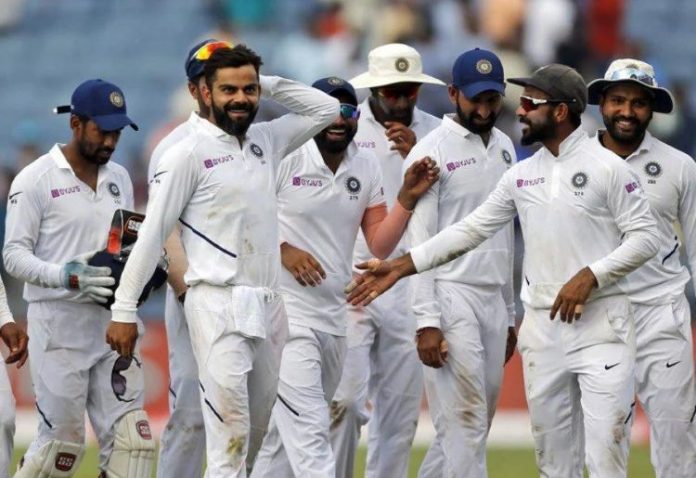 Recently England clean-swept New Zealand in the three-match Test series of the ICC World Test Championship (WTC). With three superb wins under the Englishmen's belt, the Kiwi team sank to eighth place with 28 points to their name.
The English Test team skipper Ben Stokes and newly appointed coach Brendon McCullum worked their magic together in the first series. Although the English team had been struggling to move up the ranks for a while now. But under Coach McCullum's guidance, the team has responded well, as seen with the sweeping wins in all three matches.
England vs New Zealand, third Test at Headingley, Leeds
As the final innings approached, the Kiwis had a set target of 296 runs. Stunning knocks from Ollie Pope (82), Joe Root (86*), and Jonny Bairstow (71*) chased down the target for the loss of just three wickets.
Even though New Zealand was the first winner of the World Test Championship, has tumbled to eighth place after a soul-crushing loss against England. As for now, England's points have gone up to 28.93 %; New Zealand has dropped to 25.93%. It looks like the black caps are highly unlikely to make it to next year's final.
Here's the updated ICC World Test Championship Points table after ENG vs NZ Test.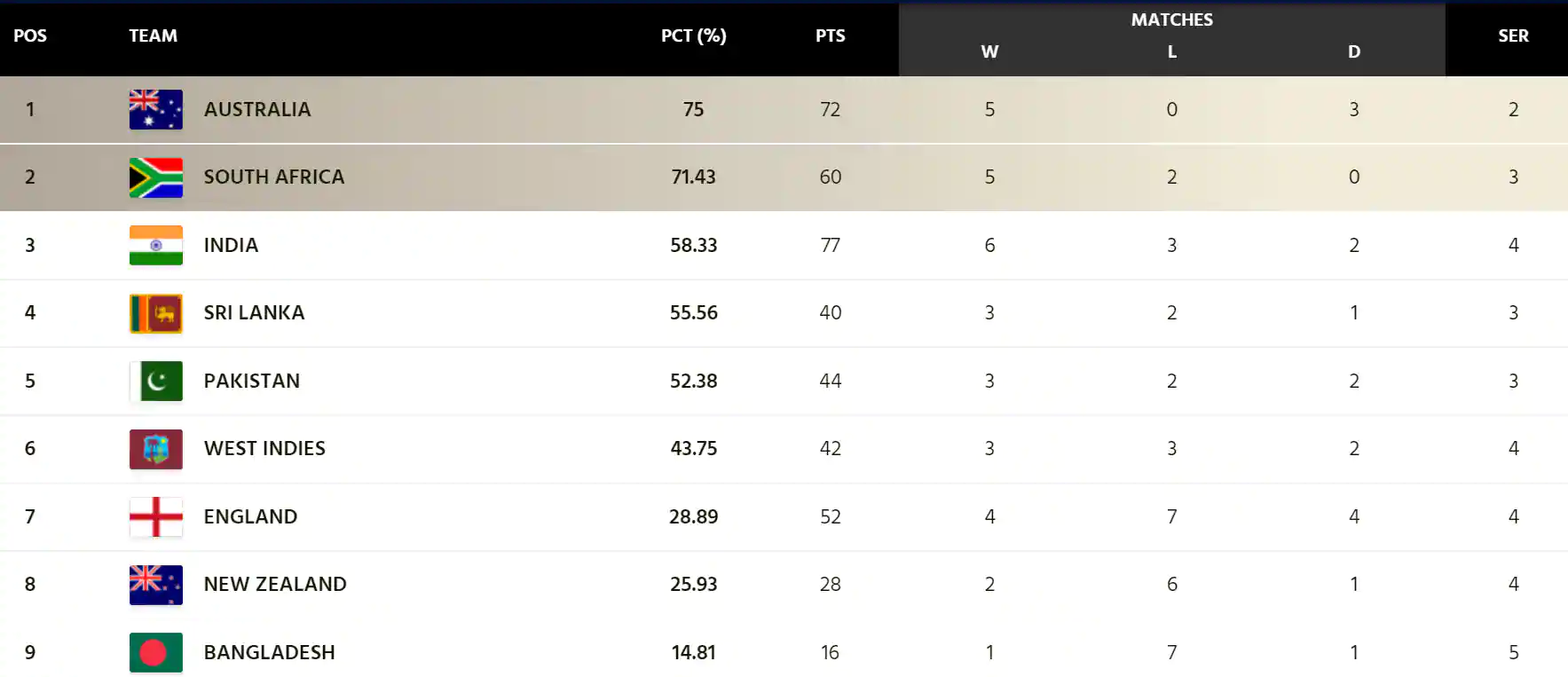 *As on 28th June 2022
The Englishmen would prefer to march against the last year's finalist India, renewed with confidence. Team India is in third place with PCT at 58.33 percent on the points table. Australia is leading in pole position while South Africa is following suit in the second place. The Rohit Sharma-led side will be facing the English team on July 1st.
Talking about the Men in Blue, they have played four-Test series, two at home and two Overseas. Out of which India has won six matches, three losses, and two draws.
Now India is scheduled to play one series at home and one abroad. With some luck, the Indian side could win the rest of the series outright and land second place in the points table.
The team has gathered 80 points from 11 outings in the current season of the World Test Championship. Marred by a three-point penalty, India's marks dropped to 77 points.
Team India's chance of winning the game is 58.33%, while the South African side is 71.43 %. If the Indian side had not been penalized, they would have had a tally of 80 points qualifying India for the finals.
Read more: