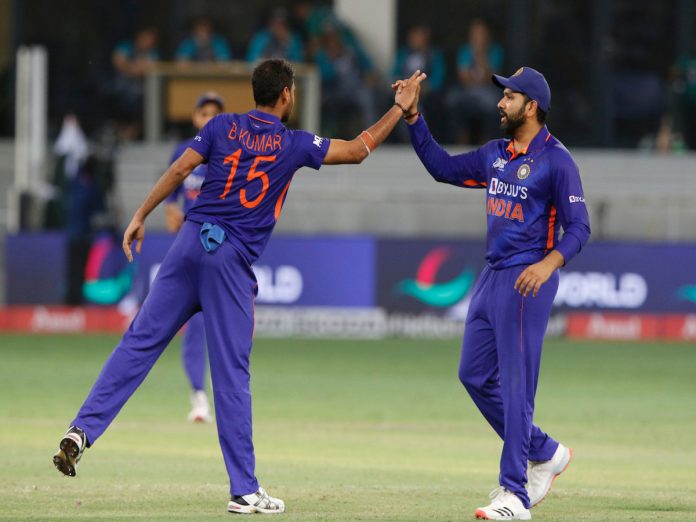 On Star network & Hotstar, the thrilling Asia Cup 2022 Super 4 match between India and Pakistan on Sunday gathered millions of peak concurrent users. The simultaneous user data is presented on the screen during a live match.
As per ITW Sports, 23 crore cricket fans watched India vs Pakistan Super 4 match in Asia Cup on Star network & Hotstar.
13 million concurrent viewers watched the opening game of the Asia Cup 2022 between the two sides on Disney+ Hotstar. After more than ten months, India and Pakistan finally met at the Asia Cup in 2022. Their most recent matchup took place at the ICC T20 World Cup in 2021.
India and New Zealand's semi-final match of the 2019 ICC Cricket World Cup were watched by a record-breaking 25.3 million people, breaking the previous high for most concurrent users on Disney+ Hotstar.
167 million seemed untouchable
The reach of 167 million appeared impenetrable when the previous mark for T20I viewing was set during the India vs Pakistan game in the ICC Men's T20 World Cup in 2021.
However, early predictions indicate that the two spectacular games in the Asia Cup are set to surpass that milestone.
Both on TV and Hotstar (67 million homes turned in, with a predicted audience of 200 million+ viewers), these two games achieved new records for concurrent OTT viewership (14 million accounts tuned in during yesterday night's game at its height, a viewership of close to 27 million).
More women tuned in for IND vs PAK
As per the media reports, the fact that both TV and OTT viewership has increased is noteworthy since it indicates that more people from GEC, especially more women, tuned in.
These are ideal consumer groups for any company, and those who watched the matches, whether in person or on television, undoubtedly profited from a windfall that is unlikely to occur again. Of course, if India and Pakistan go to the tournament's final, we could have a third instalment in this trilogy.
Also Read: IND vs PAK Asia Cup Super 4's recorded massive viewership for Disney+ Hotstar with 14 Million+ viewers in 2022