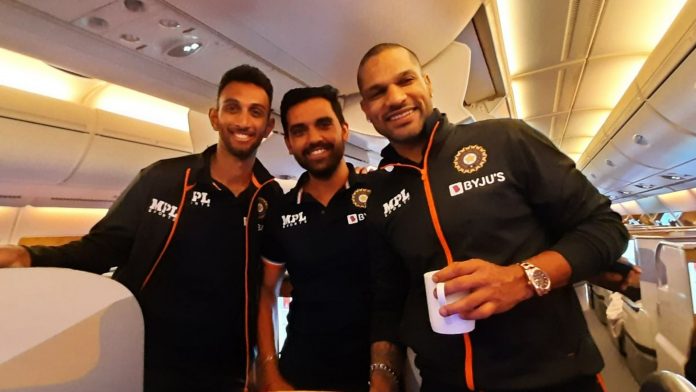 India and Zimbabwe will go head to head in 3 match ODI series against each other. The first ODI of India's 2022 tour of Zimbabwe will take place on August 18. The second and third one-day internationals will be played on August 20 and 22, respectively. The Harare Sports Club in Harare will host all of the matches.
While many seniors would be relieved to have a break for the forthcoming Asia Cup 2022 during India's tour of Zimbabwe, the young Turks in the squad will see it as a perfect opportunity to display their abilities on the biggest stage.
Also Read: IND vs ZIM 2022: 5 young players to keep an eye on Zimbabwe tour
So far, India has enjoyed a successful year in limited-overs cricket. After making a few changes in the squad by appointing KL Rahul as a captain, which earlier was Shikhar Dhawan for the Indian tour of Zimbabwe, cricket fans are coming up with lots of comments some of them expressing their views and thinking that KL Rahul shouldn't have got captaincy for Zimbabwe tour. While some are exciting after seeing top players returning to the squad such as Rahul, Chahar, and others.
KL Rahul is set to lead India
After receiving approval from the BCCI medical team, star batter KL Rahul is set to lead the Indian squad in the next ODI series against Zimbabwe. Shikhar Dhawan, a seasoned opener, will be his deputy.
A BCCI statement read, "The BCCI medical team has assessed KL Rahul and cleared him to play in the upcoming three-match ODI series in Zimbabwe. The All-India Senior Selection Committee has appointed him the captain of the side and named Shikhar Dhawan as his deputy."
Sundar to miss Zimbabwe tour owing to injury
Washington Sundar, the India all-rounder who was set to make his international debut after being out for almost three months (for India), may have to wait a bit longer. Sundar had a shoulder injury while representing Lancashire in the Royal London Cup. In the absence of this seasoned player, BCCI might think of a better replacement for him in the squad.
Deepak Chahar returning to Squad
The speedster, Deepak Chahar has returned to the Indian team for the ODI series in Zimbabwe in August, after missing nearly six months due to a back injury. There are reports, that his performance in IND vs ZIM series might promote him to the main squad for Asia Cup 2022.