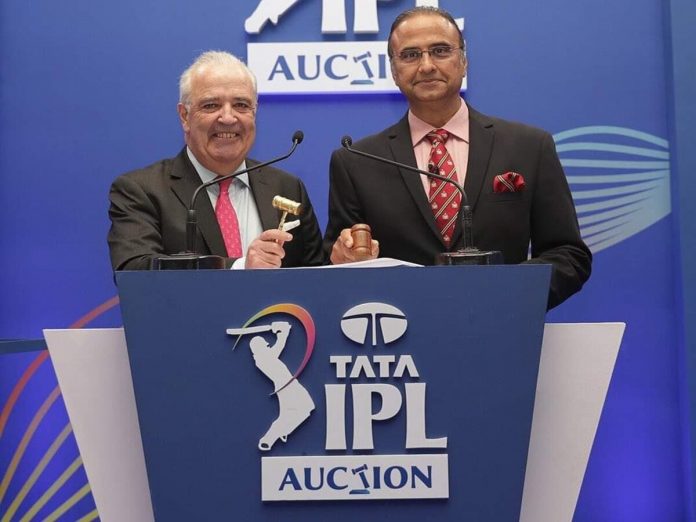 The cricketing community is preparing for the ultimate ICC Men's T20 World Cup in Australia in 2022. The IPL 2023 will be the most thrilling event after the main event. The IPL 2023 preparations and World Cup planning are coordinated by the Board of Control for Cricket in India (BCCI).
Like the most recent iteration of the lucrative Indian event, the IPL 2023 will be huge. Two additional clubs were added to the pool of eight teams for the IPL's last season.
Intense bidding took place at the previous IPL auction as teams put together their respective lineups as best they could. Some of the biggest names were put up for auction, and several surprises were revealed. However, some well-known personalities in the IPL auction failed to attract any bidders and remain unsold. Know the 5 unsold players from last IPL 2023 auction likely to be aold this time.
Steve Smith (Base price of Rs 2 crore in previous IPL)
Surprisingly, there were no bidders for the Australian run-machine in the IPL auction 2022. While representing Delhi Capitals in 2021, he participated in a mixed event. Smith had a strike rate of 112.59 and 152 runs scored in eight games for an average of 25.33.
Some of the teams would have benefited from his entire experience, but none of them chose to take a chance on him previously. However, with his recent performance at international stage he might attract new bidders in IPL 2023 auction.
Shakib Al Hasan (Base price of Rs 2 crore in previous IPL)
The unpredictable Bangladeshi talent is ranked first among all-rounders in ODIs by the ICC and second in T20Is. No team made a bid for Shakib despite his skill with the bat and the ball.
It's possible that his terrible performance in the IPL 2021 hurt him. In eight games while representing KKR, Shakib only managed to score 47 runs and claim four wickets.
Dawid Malan (Base price of Rs 1.50 crore in previous IPL)
According to the ICC rankings, the Englishman was the best batter in T20Is, but he has steadily slipped down the table in recent years. Malan is one of England's top middle-order players. The majority of IPL team can express desire to recruit him for IPL 2023.
He can guarantee a run and bat in any place in the batting order. He is a dependable batsman who, when called upon, is capable of playing aggressive cricket as well as acting as the foundation of an innings.
Chris Lynn (Base price of Rs 1.50 crore in previous IPL)
One of the hardest hitters to come out of Australia, Lynn hasn't been able to duplicate his BBL success in the IPL. Prior to the IPL 2021 season, Mumbai Indians acquired him for his basic fee of Rs 2 crore, although he only got to play one game.
He did, however, make an impression by scoring 49 runs with a 140 strike rate. Undoubtedly, one of the teams could have taken a chance and acquired a powerful top-order batter, but the Australian's luck ran out.
Eoin Morgan (Base price of Rs 1.50 crore in previous IPL)
The Kolkata Knight Riders were guided to the IPL 2021 final by Morgon, where they were defeated by Chennai Super Kings. Morgan had a difficult time with the bat despite KKR's great run to the final.
Just 133 runs were scored by the left-hander in 17 games for an average of 11.08. Despite his clear leadership abilities, his problems in 2021 likely played a significant role in organisation's decision not to sign him.
Also Read: IPL 2023 Trading Window: 5 Players That IPL Teams Might Retain In Upcoming Auction