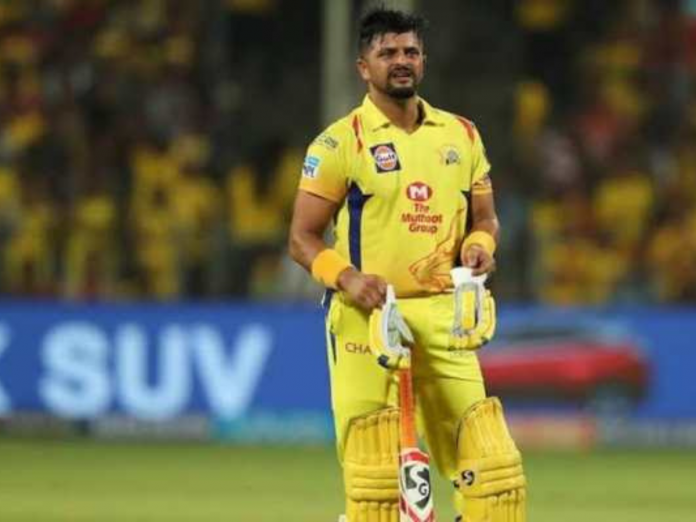 In almost every season of the Indian Premier League, Chennai Super Kings, one of the most successful teams in the league, has proven all of its detractors wrong. CSK delivered outstanding performances during the tournament's legs in India and the United Arab Emirates.
Unfortunately, the next race wouldn't feature the same faces donning the yellow jersey. All IPL teams have the option to move their players prior to the IPL trading window if they decide not to keep them.
The IPL juggernaut Suresh Raina has at last retired from the constraints of Indian cricket. He has left the Indian Premier League and domestic cricket to enter the international T20 leagues.
Just a few months remain until the IPL 2023 trading, and all IPL clubs will be formulating their plans in order to assemble their squads with the greatest players. Chennai Super Kings have a hard task on hand of not just creating a team for the future but also getting some of their important members back, who constitute the backbone of the team. Find out the top 3 players who could step in for Suresh Raina in the CSK lineup.
Dawid Malan
Malan typically starts at 3′ for England. Chennai Super Kings can, however, invest in him with an eye on the near term. He can bat in any position in the batting order and can assure you run. With Punjab Kings, he did not have many opportunities, but Chennai can be the spot where he finds his niche.
He is a reliable batsman who, when necessary, can play aggressive cricket as well as serve as the innings' anchor. Given that the left-right combination will also be addressed, Malan and Ruturaj can be a great batting pair.
Rovman Powell
Powell has proven his skills in the most recent tournament in CPL, and this team is in serious need of some big-hitting talent down the order. The dangerous nature of betting on Windies players may result in less competition.
Alex Hales
Chennai's first pair was a huge problem. The team was driven to the very edge of elimination from the event because they were unable to really solve this problem. The addition of this English superstar, Alex Hales to the team will result in the squad adding a capable hitter.
Hales' scoring rate is quite astounding, and he can be a real terror with the willow in his hand. The English player has participated in 60 T20 international matches, during which time he has amassed 1644 runs at a respectable average of 31.01 and a fluid strike rate of 136.65.
Also Read: IPL 2023: Will Dinesh Karthik, Robin Uthappa & Wriddhiman Saha Be Playing For The Last Time In IPL?