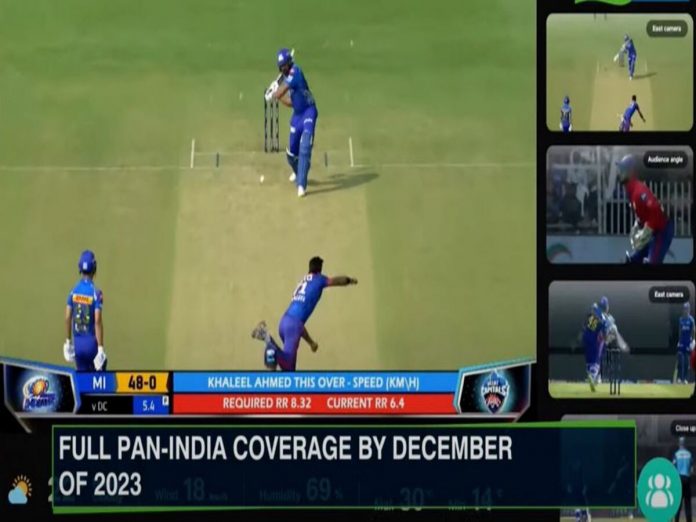 Through a virtual event, Reliance held its 45th annual general meeting (AGM) today, during which chairman Mukesh Ambani highlighted the company's successes from the previous year. He also presented a number of plans connected to the 5G network and highlighted the pipelined plans for the year ahead and for 2023 as well.
At its annual general meeting, Reliance Industries Limited (RIL) made a number of significant announcements (AGM). By this year's Diwali, the business plans to roll out 5G in the major cities of Delhi, Mumbai, Chennai, and Kolkata. By December 2023, it is intended to be implemented nationwide. Jio Chairman Akash Ambani also made the announcement of Jio AirFiber at this time.
Watch IPL from multi-cameras
Akash Ambani stated Jio's plans to offer cloud computing on the AirFiber 5G network. Jio Air Fiber will enable simultaneous multiple UHD (4K definition) video broadcasts of Indian Premier League matches via 5G. Additionally, users will be able to view several cameras on a mobile device from their own angle. The user will be able to view real-time streaming simply clicking on whatever he wants to see as a result of the numerous camera angles that will continue to run on the mobile screen.
Jio AirFiber 5G ensures that customers enjoy a more immersive experience during IPL games, according to Akash Ambani. However, there is no information available regarding the start date. Inform us that Jio Air Fiber will have a network with extremely low latency.
IPL 2023 media rights
It is interesting to note that although Disney Star paid Rs 23,575 crore (Rs 57.5 crore per match) for the TV rights for the Indian subcontinent, Viacom 18 of Reliance paid Rs 20,500 crore for the digital rights. For the following five years, there are 410 matches in the A and B packages. For a further Rs 2991 crore, Viacom purchased a C package of "non-exclusive" rights. Viacom18 and Times Internet had paid Rs 1,300 crore for the international TV and digital rights that were included in Package D. This also removed the monopoly of one broadcaster.
Also Read: 'He is only IPL level cricketer', fans troll KL Rahul after he departed on Golden duck against Pakistan