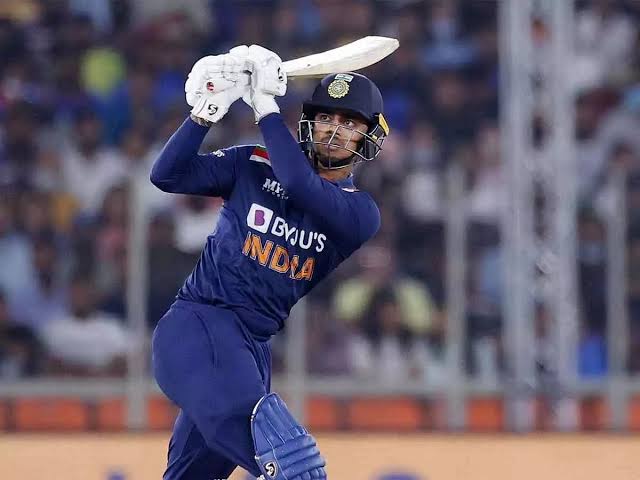 The Asia Cup 2022 will begin on August 27th, and the Board of Control for Cricket in India (BCCI) has announced their 15-man squad to compete. Numerous notable players who had been regularly playing were subsequently not selected for Asia Cup 2022.
Ishan Kishan, a young wicketkeeper and batter, was one of the notable people who didn't make the team. Along with him, Mohammed Shami, Mohammed Siraj, and Sanju Samson are three other players who have been playing a lot of cricket for India lately, but they have not been selected.
Ishan Kishan has made sure that the enormous setback of being left off India's Asia Cup team has not affected him. In order to charge him up for giving his all on the cricket field for the T20 World Cup, the young gun shared an Instagram story with motivating lyrics from a rap song.
Also Read: Why did Team India pick Ravi Ashwin ahead of Kuldeep Yadav, and Yuzi Chahal in Asia Cup 2022
"Hate deke kahan jaaunga", Ishan Instagram story
Ishan Kishan posted some inspirational lyrics from the rap song Bella – Humble Poet on his Instagram account.
The lyrics of the rap song:
"Ke ab esa ban na nai
Bhalle ghayal ho jaana
Tujhe fool samjhe koi
Toh tu fire ho jana
Bella piche rehna magar sab sambhaal lena tu
In sab aage waalo ki traah naa gayaab ho jana
Meri baat sun mein hate deke kahan jaaunga
Yaa fir esa kahun hate leke badal jaunga"
Why was Ishan not selected for Asia Cup 2022?
The wicketkeeper-batsman may have been left off of the Asia Cup squad due to his inconsistency. He has not seen much action in India's bilateral T20I series, having only appeared in one game against both England and the West Indies. Where also, he didn't make the most of the few chances he had and ended up with scores of 8 and 11.
His lack of form may not have been convincing to the team's selection and management leave him off. Meanwhile, the two main wicketkeepers for India in the tournament are Rishabh Pant and Dinesh Karthik. With their performance in recent encounters, they have strengthened their positions.