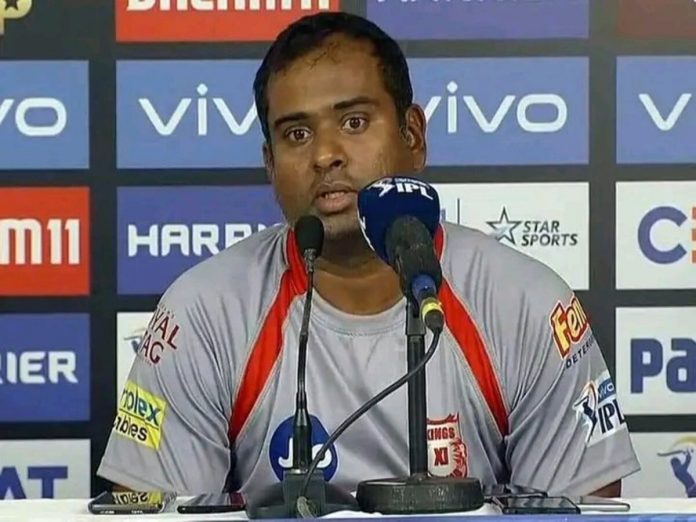 Former Indian cricketer Sridharan Sriram, who was recently hired as Bangladesh's technical consultant, claimed on Friday that his prior coaching roles with Royal Challengers Bangalore and Australia will be helpful to him in his new position.
The 46-year-old said he is very clear about his roles and would be involved with the Bangladesh side in both the upcoming T20 Cup World in Australia in October and the Asia Cup.
Prior to the Bangladesh Twenty20 team's Asia Cup campaign in the United Arab Emirates, Sriram was appointed technical consultant after his six-year tenure as an assistant coach with the Australia men's team ended last month.
Under then-head coach Darren Lehmann, Sriram was named Australia's spin bowling coach in 2016. In 2020, he also worked as RCB's batting and spin coach.
"I am very clear about my role;" said Sriram
"I think it's very simple and I am very clear about my role here, probably bringing in the resources. We got some very good skill coaches and I trust what they are doing completely. My job is to basically work with the captain, work with the team director and bring the skill coaches, bring all three components together and use my T20 experience of IPL and Australia, and bring a strategy where we can use our resources properly. So I am very clear about my role and I am not saying I am leading the side, I am just trying to collaborate," he said.
He continued, saying he wasn't ready to admit that Bangladesh is a poor T20 team, "Coming into a culture like Bangladesh, I understand the upbringing and I understand the way they approach the game, and at the same time, I can bring that professionalism and the expectations. I can really set clear expectations of what is required at this level from a professional standpoint. So I think it's a good sort of combination and I am looking forward to it."
Shakib al Hasan as Bangladesh Captain
Sriram also stated that he is impressed with the way T20 captain Shakib al Hasan operates and that he is convinced that having him back in a leadership role will assist them.
"It's a fantastic move to get Shakib as captain and I interacted with him for the first time. I respected him as an opponent and it's so heartening to see his view on the T20 game. It's so modern, it was so refreshing, and we were on the same page. The dynamics he has with the younger group is so amazing and the youngster look up to him, they respect him but he is also very approachable which is very unique sort of combination. It's a very good dynamic to have between the captain and the team, and I think it will be very positive and refreshing move for Bangladesh," he said.
"It's our first outdoor session and we are stepping in. We were literally out and about in the city, and this is really the first training session. It's an odd time of the day that we are training in, we don't really train between 9 and 11 very often and so we will start into the paces and get the intensity up slowly. We have got three more sessions and two sessions between four and six so it's a good mix and match to get attached with the heat," he concluded.
Also Read: Asia Cup 2022: 3 Pakistani bowlers who can pose as threats to opposition batters