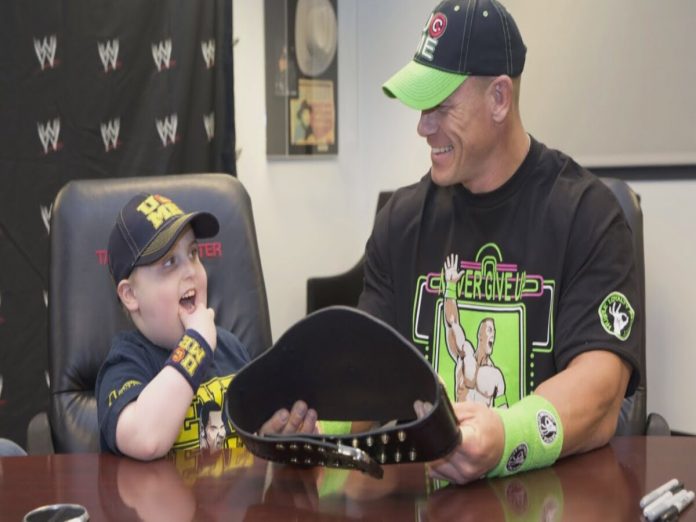 The awe-inspiring John Cena has proved yet again that he is an absolute champion, in real life as well! The world record for "the most wishes granted via the Make-A-Wish Foundation" was set on Tuesday, September 20, when actor and 16-time WWE world champion John Cena broke it.
Make-a-wish foundation is an organization where, when a kid is diagnosed with a serious disease between the ages of 2 and 18, the foundation aids in granting their wishes. According to Guinness, 650 children's wishes to meet Cena have been granted. Guinness has reported that Cena has been the most desired celebrity for the non-profit organization's wish programme. Cena granted his first wish through the Make-A-Wish foundation in 2002 and has not looked back ever since. The WWE Champion continued to grant around 650 wishes for terminally ill children throughout the world during the next two decades.
Official Announcement
The Guinness World Records made the following announcement on Tuesday:
"New record: Most wishes granted through the Make-A-Wish Foundation – 650 by @JohnCena. The @WWE superstar turned actor has over double the amount of wishes granted than anybody else that Cena had. So far no individual has granted more than 200 wishes, which makes Cena's record even more special."
John Cena On His Contribution
John Cena commented on his involvement with Make-A-Wish by saying, "If you ever need me for this ever, I don't care what I'm doing, I will drop what I'm doing and be involved because I think that's the coolest thing. If I can offer a fantastic experience, I'll be first in line to do my part."
Cena gave Cardon, a fan, Make-A-Wish's 1000th wish in 2012. Children absolutely adore him, and when given the chance to meet him, they frequently pose for pictures with him, and even enter the ring to wrestle alongside their idols in real life. Fans around the world are showering praises for him and with good reason!
Also Read: WWE Confirms Drew McIntyre Vs. Karrion Kross For Extreme Rules 2022