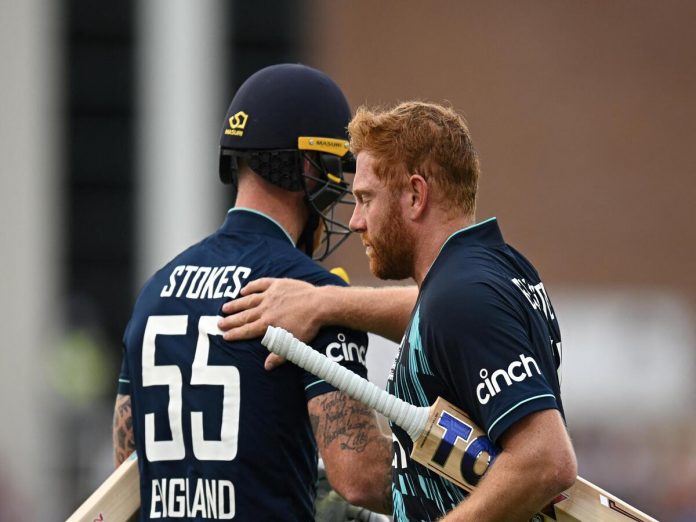 England will play a thrilling seven-match T20I series against Pakistan before the ICC Men's T20 World Cup 2022. For the first time in 17 years, England will go to Pakistan in September–October 2022 to play a lengthy seven-match T20I series. The schedule for the same has already been announced. 
The first four games of the series will be contested between the two teams in Karachi before the action transfers to Lahore for the remaining three T20Is.
The T20I series will serve as the opening phase of England's visit before they head back for a Test series in December following the T20 World Cup. The three games might have a significant impact on the World Test Championship, particularly for Pakistan, which is competing for a top-two finish in the standings.
Bairstow and Stokes likely to be rested
As per the report of The Guardian, Liam Livingstone (ankle) is another injury concern for this T20 squad, which will be announced at the end of the week. Ben Stokes and Jonny Bairstow, who play for the Test team, are likely to be given a break.
England vs Pakistan T20I series – Full Schedule
1st T20I: 20 September, Karachi
2nd T20I: 22 September, Karachi
3rd T20I: 23 September, Karachi
4th T20I: 25 September, Karachi
5th T20I: 28 September, Lahore
6th T20I: 30 September, Lahore
7th T20I: 2 October, Lahore
Preparation ahead of this year's ICC Men's T20 World Cup
To prepare for this year's ICC Men's T20 World Cup in October-November, both teams will need to win the limited-overs series. England and Pakistan are now placed second and third in the ICC Men's T20I Team Rankings, respectively, and are among the favourites for the flagship event later this year in Australia.
Pakistan has a packed home schedule planned, which will get underway when England visits for a T20I and Test series. Then, New Zealand is scheduled to pay Pakistan two more visits: once in April 2023 for five ODIs and five T20Is and once in December 2022–January 2023 for a two-match WTC Test series and three ODIs. The final bilateral series matchups of the home season will be a three-match T20I series against the West Indies.
Also Read: 5 key players to watch in today's match India vs Hong Kong in Asia Cup 2022