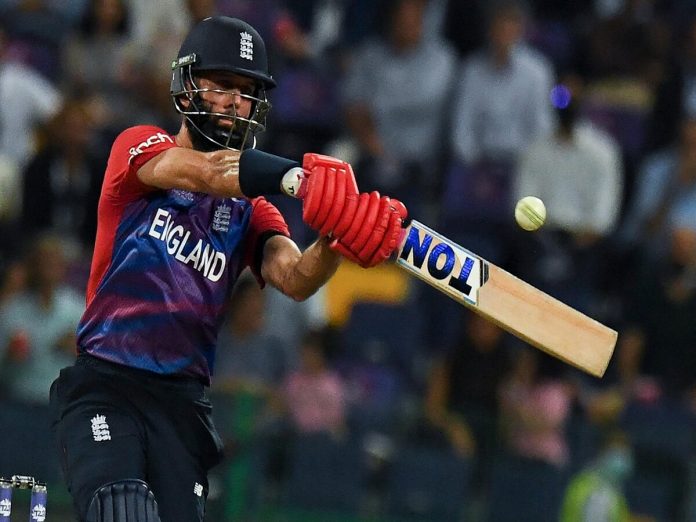 Moeen Ali will captain England on their first visit to Pakistan in 17 years. Jos Buttler, the regular captain, is injured and will most likely miss the start of the tour next month. According to The Guardian, with Buttler out, Moeen Ali is expected to take over as England's captain for the historic series.
Buttler claimed he is eyeing the "back end" of the seven-match Twenty20 international series in Pakistan in order to be prepared for the T20 World Cup in Australia in October after being forced to withdraw from the remainder of the Hundred last week due to a calf issue.
The tour party is slated to travel to Pakistan on September 14 – two days after the projected concluding day of the third Test against South Africa at the Oval – ahead of the first match in Karachi on September 20. Moeen is said to be the favourite to fill in for him.
PAK vs ENG – Complete T20I Schedule
In a seven-match Twenty20 international series, England will face Pakistan in preparation for the T20 World Cup in Australia in October.
Complete England tour of Pakistan Schedule
1st T20I: September 20, Karachi
2nd T20I: September 22, Karachi
3rd T20I: September 23, Karachi
4th T20I: September 25, Karachi
5th T20I: September 28, Lahore
6th T20I: September 30, Lahore
7th T20I: October 2, Lahore
Cancellation of New Zealand's previous tour
Two T20 matches between England and Pakistan were supposed to be played last winter. But due to the cancellation of New Zealand's previous tour due to an anonymous death threat and a conflict with the rescheduled Indian Premier League, the matches were added to this year's trip.
Since Eoin Morgan retired in June, Moeen has captained England in four Twenty20 internationals and has been Buttler's vice-captain. The 35-year-old is another English footballer who has previously competed in the Pakistan Super League.
Also Read: How to watch live streaming of India vs Hong Kong Asia Cup 2022 in India today