Danish Kaneria, the former spinner feels that Mohammad Amir is blackmailing PCB in order to return and play for the national side. The latter bid adieu to all forms of cricket and Amir has applied for British citizenship. The former pacer also revealed that he is going to continue and play franchise cricket.
Advertisement

Mohammad Amir played 36 Tests, 61 ODIs, and 50 Tests and grabbed 259 wickets for Pakistan. In a shocking move, he retired from all forms of cricket back in 2019. And, also claimed that he will not play for Pakistan until the current management is taken over by the new one.
Danish Kaneria Takes A Dig On Mohammad Amir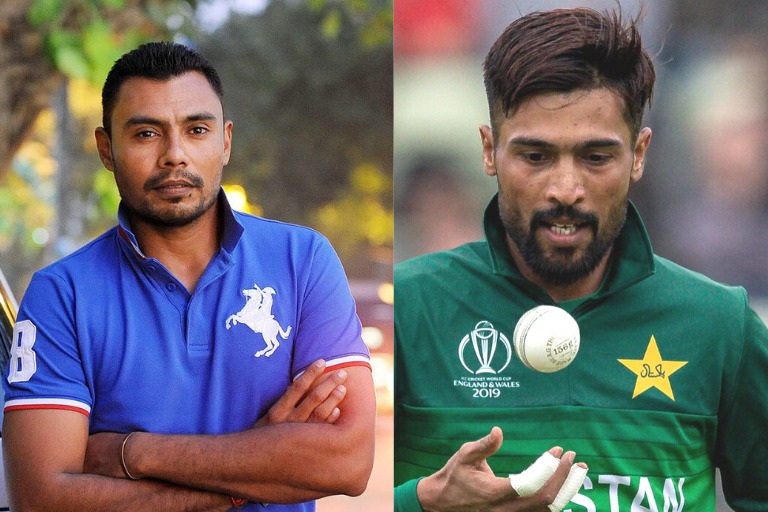 Recently, in an interview, Amir also cleared that he will be permanently living in the UK as he has already applied for citizenship. This will also open the doors of the Indian Premier League for the pacer. Now, Danish Kaneria has come forward and said that Mohammad Amir wants to blackmail PCB.
He asserted that Amir did a great job with the ball for Pakistan. But, in the last couple of years, he has not performed as per the expectations of the management. He added that the 29-year-old should be thankful to PCB, who allowed him to play for the nation after he was found guilty in match-fixing
"I am taking nothing away from Mohammad Amir. Everyone is entitled to their opinion. I feel he is trying to blackmail others with his statements so that he can make a return to the side. From his comments on moving to England and getting citizenship and playing the IPL, you can understand his headspace," Kaneria said in a video on his YouTube channel.
"Mohammad Amir should realize that Pakistan was really kind to bring him back after his spot-fixing scandal. But his performance over the last 1.5 years has been absolutely zero. Agreed he bowled really well in the ICC Champions Trophy, but since then he has been on a steep decline," Kaneria pointed out.