Robin Uthappa, the veteran Indian cricketer is one close friend of MS Dhoni. The former played under Dhoni's captaincy in the 2007 World Cup as well. The duo share a strong bond and Uthappa often comes out talking about the former Indian skipper. Now, the Karnataka-born cricketer has revealed that MS Dhoni has a witty side of him that is not known to many people. He went down memory lane and talked about one of the instances.
Advertisement

MS Dhoni is known for his calm and compose nature on the field. The cricketing fraternity would have very rarely seen former Indian skipper getting angry on the field. However, he is quick to give an answer to anyone on and off the field.
Robin Uthappa Went Down The Memory Lane And Talks About MS Dhoni's Witty Side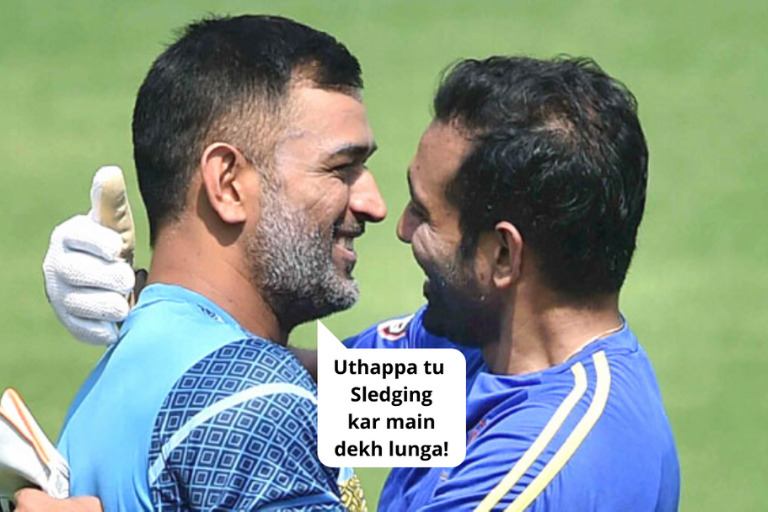 Uthappa said that once MS Dhoni tried to troll Kevin Pietersen when the latter was doing commentary in one of the IPL games. Dhoni said that the former England batsman was still his first Test wicket. Actually back in 2011 in one of the Tests against England, MS Dhoni took the ball in his hands in order to bowl a few overs. Interestingly, he almost got Pietersen's wicket. But, the third umpire adjudged him not out.
"I'll give you an example. MS said to Kevin Pietersen when he sledged him from the commentary box. MS told him 'listen I've gotten your wicket so please keep quiet. So, I think that is proof enough for what he endorses and what he doesn't.
"He's very quick-witted. His wit, if not the same speed of his glove-work, it could be faster. MS' wit is quick," Uthappa was quoted as saying during an interaction with stand-up comedian Sorabh Pant on his YouTube channel 'Wake Up with Sorabh'.
Uthappa also talked about a T20I game between India and Australia back in 2007. He revealed MS Dhoni made him the deputy of sledging Aussie cricketers in ODIs.
"In 2007 when we played a one-off T20 game against Australia, we were at it. MS would put me in charge of sledging some of the senior members of that Australia team like Ricky Ponting. So, in a one-day game, they would make me stand at the silly point just to chew Ricky Ponting and all. It was great fun," he stated.