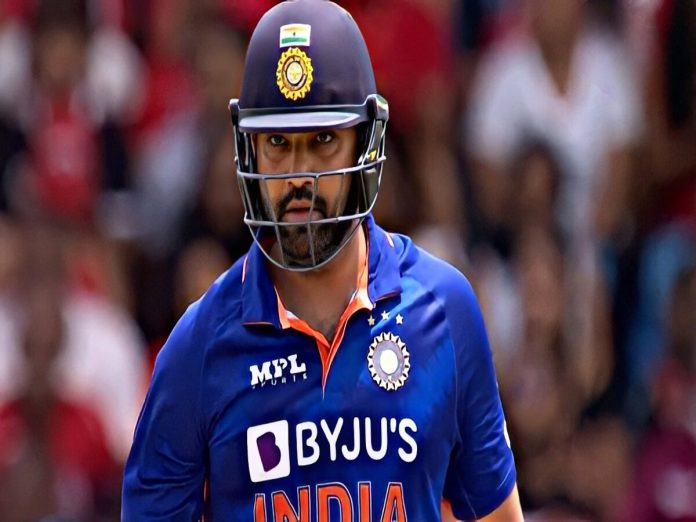 After India's humiliating exit from the T20 World Cup in the UAE last year, a lot of Indian players pointed the finger at the lack of enough rest and the crammed schedule. India exited the event from the group stage following a dismal performance because they were unable to advance to the knockout stages.
After the team was eliminated, the discussion about how to manage the players' workload grew more heated as many of them expressed burnout. Rahul Dravid, the head coach of India, stated on Saturday that there would be no more workload management as the key T20 World Cup approached., ahead of India's match against Pakistan in the Asia Cup.
A month out from the ICC event, Dravid stated clearly in the pre-game news conference that India would like to field their strongest XI regardless of the circumstances.
The injury suffered by Ravindra Jadeja may force India to alter their starting lineup when they face Pakistan. Rishabh Pant might be given the opportunity to play in his maiden match during the current Asia Cup.
Looking to play every single game
"Unless there's an injury or a niggle, or someone needs to be kept out, we've always come here wanting to play our best possible squad or the best possible XI that we can select," Dravid said a day before India's Asia Cup Super 4s game against Pakistan. "The next four games as well, depending on who is available, we will be looking to play our best side.
"There's not going to be any workload management over the next three or four days, unless of course it's forced upon us – for example, Jadeja. Other than that, no. We're looking to play every single game trying to win this tournament and do the best we can. We'll have time after that to manage the workloads. From now on in leading into the World Cup, we want to be playing out best squad as and when possible."
Effort is always there to have all bases covered
Dravid emphasised that while it can be tough to avoid considering the T20 World Cup, India is working to stay firmly in the present and is getting ready to have a squad pool that would be match-ready under various circumstances.
"We are absolutely focused on trying to play these conditions and do this – you should have players in your 15 that irrespective of the conditions you've got to be able to try and play your best XI," Dravid said.
"That's the effort to build the kind of squad that we have. We may succeed and one or two areas you may not get the perfect selection of skills in your 15, but the effort is always there to have all your bases covered," he added.
Also Read: How to watch live streaming of India vs Pakistan Super 4 match in Asia Cup 2022