The unstoppable duo Rassie Van der Dussen and David Miller despite a slow start in India vs South Africa T20I led the green and gold side to victory by 7 wickets. Ishan Kishan spoke to Star Sports after he helped India post a Mammoth target of 211 for 4 against South Africa in the first T20I of this season in Delhi.
Advertisement

Kishan's after-innings assessment revealed that the new ball moved off the seam and it didn't come onto the bat quite as well. Which meant even if Kishan was slightly off the mark and India posted a total of 150 runs then victory would have been within India's clutches. At least that is what it looked like during the chase when South Africa were 86 for 3 and ten overs deep.
Until that crucial junction, Rassie van der Dussen (RVD) was batting a slow start with just 15 off 16. David Miller had just joined RVD and was on 4 off five. South Africa was short of 126 runs – for context, no team has ever scored that many runs, especially not in the last ten overs of a T20I and also managed to win.
Rassie van der Dussen revealed their conversation on the pitch as David made his approach.
"When David came in, I said to him, 'You can play it as you see it but I'm pretty happy to take between 12 and 13 an over in the last ten.' Because if you were on this wicket, you could really capitalise. So we didn't panic at all. We knew even if the asking rate got up to 14-15, we could use that one short boundary with the right-left combination. We knew we could target the bowlers."
With a sound strategy in place, the duo Miller and Van der Dussian did exactly that. Miller, enjoying the best form of his life, knocked Harshal Patel's ball for fours and sixes on consecutive deliveries in the 12th over. In the very next over Axar Patel took to the field, Miller responded by knocking a smashing 4, 6, and 6 like a breeze.
The blue cap bowlers had watched the first innings like a hawk and laid their plans accordingly, in light of a slower new ball. Bhuvneshwar Kumar had dismissed Temba Bavuma with one at the start of the innings, in a spell where he conceded only seven off two overs.
He tried the same strategy again during the 15th over. But by now Miller was warmed up, and he dispatched the slower balls back-to-back for all he could muster. He made a quick 50 off 22 balls which meant South Africa was still very much in the game despite van der Dussen trailing along with 29 off 30 balls.
"I think I (RVD) had put myself and the team under a bit of pressure by not being able to get boundaries early on in my innings, But it wasn't through lack of intent, or lack of planning, or lack of clarity of mind. You know, sometimes it just doesn't come off."
RVD was in a tough spot, he was struggling to time the ball. Just When he got the timing right, he hit it straight to the fielders. Coincidently, fate had something else in store for him, which enabled him to pivot potentially match-losing innings in their favor. South Africa needed 63 off 29 balls, he hit Avesh Khan towards deep midwicket where Shreyas Iyer put down a regulation catch.
"The key for me was that when that catch was dropped, I knew I had to make India pay. I took a good few balls to get in and it was a wicket that got a lot easier once you were in. It was tough to get yourself set. I knew I was in and I had to make them pay. I did put myself and the team under pressure by not being able to hit early boundaries."
Raucous Rassie got 52* runs off 37 balls making India pay, by smashing 45 off the next 15 balls.
Rassie van der Dussen's thoughts on David Miller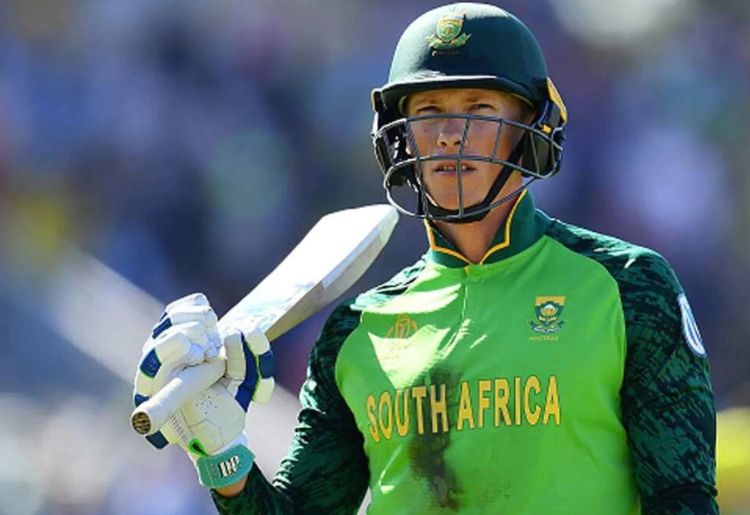 "I've been watching him a lot in the IPL, he has been brilliant," van der Dussen said. "He has got such a good slower ball. So after getting those first two sixes away, I knew he has to go to his slower balls. But still, you have to execute. It's a very tough ball to hit as he gets a lot of dip on it. But again, he is only human and you know that at some stage, he is probably going to miss."
A key takeaway from the India vs South Africa first T20I
Rassie van der Dussen shares some crucial takeaways from this match that stopped India's 12-match T20I winning streak dead on arrival.
"I suppose the other lesson (during the chase) was if you hit a six or two in an over, don't let the guy get away. Keep him under pressure, keep looking for those options because an over of 20 – I think that Harshal over went for 22 – goes a long way in getting it right back under control."
"Sometimes your approach just doesn't come off and other days it does. Some days you're lucky, others you're not. And tonight I was lucky. If Shreyas had caught that ball, it might've been a different game," he said, as quoted by News24.
Harshal brought the target down to 34 needed off 18 balls. India's final hope was Bhuvneshwar but now with both van der Dussen and Miller knocking left and right, he too could do very little. Miller started the over with a six and van der Dussen ended it with 6, 4, 4.
The 17th over, bowled by Harshal Patel, proved to be the turning point of his innings as he smashed him for 22 runs. His partnership of 131 with David Miller meant what seemed like an impossible target at the end of the first innings was achieved with five balls to spare. Both sides will move to Cuttack for the second T20I on sunday.