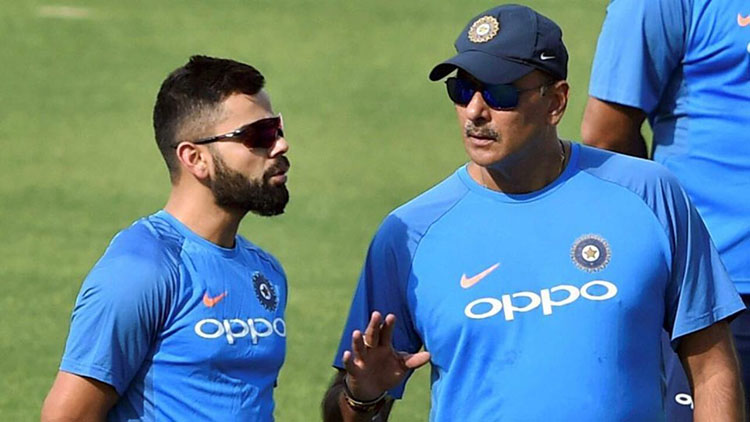 Rohit Sharma and Virat Kohli have been India's backbone during the limited overs. Virat is the team's captain and though Rohit is its vice-captain, he manages to lead effectively when Virat is absent. Last year in 2018, India had won Nidahas Trophy under Sharma's leadership while performing in Sri Lanka. They also won the Asia Cup during the games in the United Arab Emirates (UAE). The efficient duo had recently played in the 2019 World Cup.
Both players performed well. Rohit scored five centuries, which is the highest number reached in any single cricket World Cup edition. After the Indian team's exit in Manchester when they lost to New Zealand in the semi-final, it became widely reported that they had split up as a team into two fragments. Following this news, assumptions are being made regarding animosities between Rohit and Kohli.
During this time, India's head coach Ravi Shastri has referred to such speculations as being an 'absolute nonsense'. Shastri is at his national team's fourth tenure. He shed light on the fact that India's team has been performing brilliantly for five years in a row and the members of the team have always followed work ethics with precision.
I know the way they play, says Shastri
Gulf News quoted Shastri to say that he has been visiting the team's dressing room during these past five years and he knows how the members play on the field. He mentioned how they contribute to the team as a whole and are clearly aware of their ethics. Shastri addressed the rumours as being a complete nonsense.
The head coach backed up India's skipper along with the vice-captain, pointing out the reality by saying that if there were any mutual rivalries between them, then batsman Rohit would fail to achieve his mega event centuries. Shastri also talked about Virat and Rohit's timeless partnership during the matches and how their combined efforts have saved the day.
He went on to question those who speculate this way about Rohit and Virat, asking how it would be possible for Rohit to strike 5 hundreds in his World Cup, or how Virat could manage to keep up his performance while maintaining their partnership so well.
Before their West Indies tour, Kohli was in a press conference and expressed great shock over the current topic. He said that he found it to be baffling and ridiculous to come across such news all of a sudden. He mentioned that he recently attended some public events where the enthusiasm spoke for itself: that the team had played well indeed.