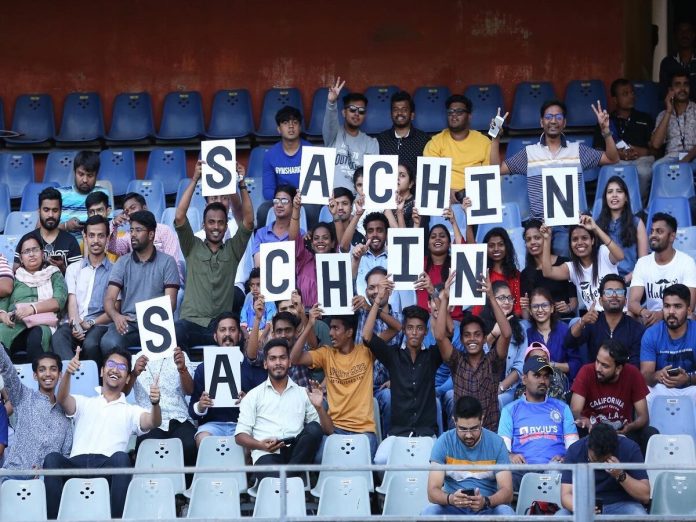 On Monday, the Road Safety World Series 2022 complete schedule was released in its complete. The first match will be contested on September 10 at Green Park in Kanpur between India Legends and South Africa Legends. The India Legends squad won the inaugural season of the T20 tournament, which was created specifically for former cricketers and organised to promote traffic safety in India.
The second edition of this event has eight teams, including India Legends, South Africa Legends, West Indies Legends, Australia Legends, Sri Lanka Legends, Bangladesh Legends, England Legends, and New Zealand Legends. Kanpur, Dehradun, Raipur, and Indore will host all matches.
The opening match will take place on September 10 at 7:30 p.m., with the final match taking place on October 1 in Raipur. Big names including as Sachin Tendulkar, Harbhajan Singh, Yuvraj Singh, Ian Bell, Ross Taylor, Shane Watson, Brett Lee, Jonty Rhodes, Brian Lara, TM Dilshan, and others will return to the field.
India Legends in RSWS – A reunion of the 2011 WC batch
The second edition will include 23 matches, with the defending champions India Legends hoping to repeat their performance from last year and win the trophy for the second time in a row.
Meanwhile, all eight clubs competing in the event have announced their rosters. The league is planned to include more than 100 retired cricketers. The majority of the players are from India, with five of them having represented their country in the 2011 ICC Cricket World Cup.
Sachin Tendulkar
Yuvraj Singh
Munaf Patel
Harbhajan Singh
Suresh Raina
India Legends Squad:
Sachin Tendulkar (C), Yuvraj Singh, Suresh Raina, Irfan Pathan, Yusuf Pathan, Harbhajan Singh, Munaf Patel, Subramaniam Badrinath, Stuart Binny, Naman Ojha (WK), Manpreet Gony, Pragyan Ojha, Vinay Kumar, Abhimanyu Mithun, Rajesh Pawar, Rahul Sharma
When and how to watch Road Safety World Series 2022?
The Road Safety World Series, like the IPL, will be played. On the day of a match, the contest will begin at 7:30 p.m., and on the day of two matches, the first match of that day will begin at 3:30 p.m. This match will be broadcast live on Colors Cineplex, Colors Cineplex Superhits, and Sports18 Khel. This match will be broadcast live on Jio TV and Voot.
Also Read: Road Safety World Series 2022 Prize Money, MoM & MoT Award, Winners List