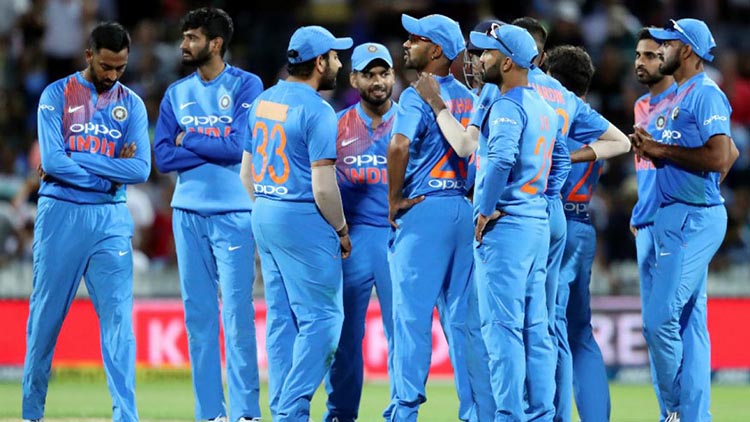 Two-time World Cup champions India have been struggling in recent times when it has come to selections and strategies on the field in their T20 matches.
The most recent example for this would be the fact that Kohli, the Indian skipper, chose to bat in a bowling patch at the Chinnaswamy Stadium this Sunday against South Africa.
With the T20 World Cup taking place next year, Kohli's experimentation with the team may cost the Indians a great deal. Although the results of these experimentation have not been a total loss, it is a great risk for India to continue doing so in every match.
Following the match, Kohli said in the post-match conference that experimentation is important to know what combinations can be used to the fullest. Risks are something one should take during a match of cricket, as nothing is guaranteed before entering the pitch. The only problem with this is that India does not have a fixed team which can be used during every match. Only after a fixed number of players are decided, should the team make choices regarding their experimentation.
Not utilising the good bowlers
Kuldeep Yadav and Yuzvendra Chahal have been the best bowlers for the team since 2018, with an economy of 6.02 with 23 wickets and 8.20 with 20 wickets respectively. But neither of them were named in the squad against South Africa, the excuse for which is that both of these bowlers have been rested. Even then, Yadav has played only 2 ODIs while Chahal was present in only 1 ODI after the country's World Cup campaign had ended way back in July.
Kohli stated that he wants his team to be out of their comfort zone and be ready for the World Cup in Australia next year. But some of these tactics are completely surprising to fans around the world. When asked why these two bowlers were not included in the team, he answered that the team needs to give chances to the batsmen, who might play till 8 or 9 down, to give them the practice and experience.
For example, Washington Sundar, the opener in the domestic games as a Tamil Nadu player, was made to bat way back at number 9 this Sunday. Kohli has often lost his bowling attack because of these strategies.
These tactics might work in some cases and fail in others. One of the prime examples would be that of the Indian Premier League champions Mumbai Indians. The reason why they have been so successful in their IPL journey is because of their amazing batting lineup. Their lower order batsmen were usually Lasith Malinga and Jasprit Bumrah. Even Harbhajan Singh and Mitchel Johnson were given the batting chance and they prove to be quite beneficial as well.
Meanwhile, experienced batsmen like Krunal Pandya and Ravindra Jadeja are being made to bat at number 7 or 8 for the country.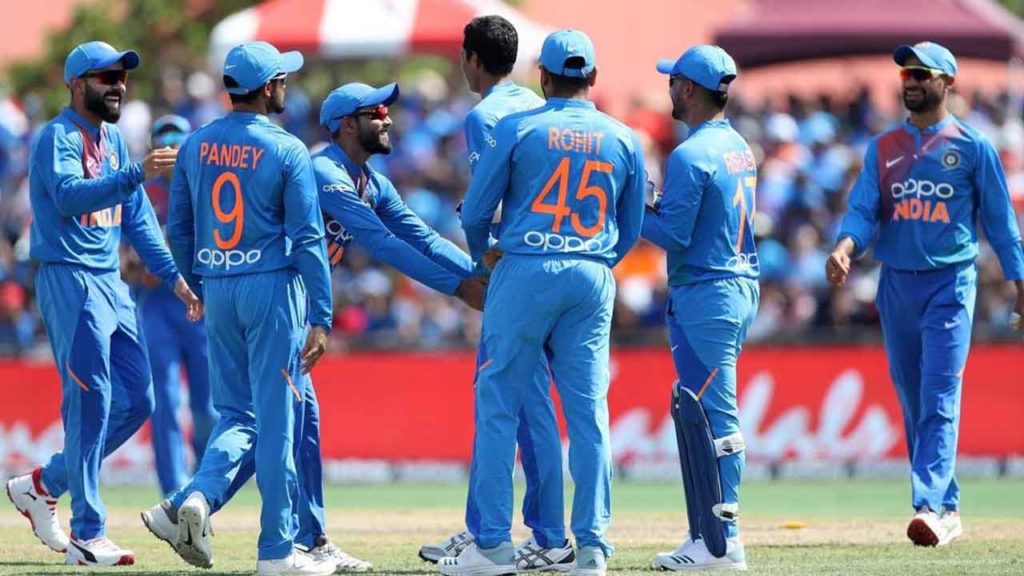 Playing conditions in the second innings
India also failed to capitalise on their second innings during the match on Sunday. While the South African spinners Tabraiz Shamsi and Bjorn Fortuin made brilliant impressions during the match, the Indian spinners did not seem like themselves on the pitch.
Quinton de Kock had faced spinners four times, with Chahal getting him dismissed in three of those occasions and Moeen Ali being responsible for the other one. Instead of having an experienced spinner during the opening, India decided to let Washington Sundar bowl de Kock. Although a good spinner, Sundar relies more on his trajectory and accuracy rather than his spin. The key to getting de Kock out, as seen in his previous T20 matches, is by spinning the ball. But India seemed to ignore this fact and go ahead with Sundar pitching the ball.
The spinners which were on the lineup on Sunday were Jadeja, Sundar and Krunal, who are decent bowlers but are hardly known for their spin bowling.
Problems in the batting lineup
Speaking about India's batting, the decision about Pant coming on at number 4 or 5 was something that cost India the game. Kohli also acknowledged that there was a slight miscommunication regarding Pant's position in the lineup.
Rishabh Pant and Shreyas Iyer, both of whom play for the Delhi Capitals, usually opened for the IPL team. Even with a fixed formula, which had proven to be effective as Delhi made it to the play offs after a long wait, why did these two players not open for the Indian team as well? Instead of opening, Iyer was brought at number 3 while Pant floated between 4 and 5.
Krunal Pandya has been dismissed 5 times during his 16 match T20 career, all of them against pace bowlers. Despite this he was made to face pace bowlers on Sunday. All these decisions regarding the batting lineup clearly shows how poorly India have utilised the resources of their amazing analytical team.
Decisions made in this format of the game
Even KL Rahul, who could be argued to be India's best batsmen when it comes to the 20 over format, with better average, more number of 50s and even a much better strike rate than the current top 3 batsmen in T20 since 2018. To leave a player of this calibre is a huge mistake for the Indian cricket team.
It is definitely shocking to everyone looking up to the team when India makes such baffling decisions regarding the selection of players. It also brings up another problem which India's cricket team have, the lack of understanding the different formats of the game and how to select a squad specific for each format.
India could take inspiration from the West Indies team, who won 2 T20 World Cups because they knew when to choose which player for different formats of the game.
With the World Cup in sight, Kohli and team need to decide quickly as to how they tackle T20 games in the future. All of these decisions come down to the experience of the team management and the leadership, to make sure they approach the short game format with much more importance and determination.