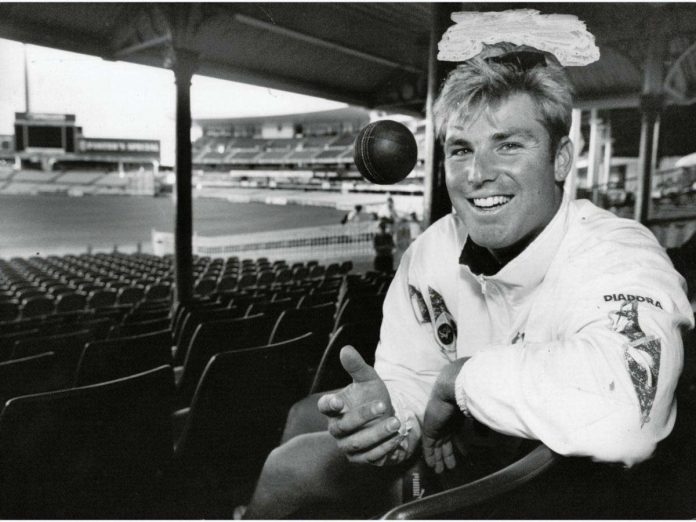 As Sri Lanka gets ready to take on Australia in the upcoming Test series. They have decided to stand to attention in a fitting homage to the Greatest Australian spinner Shane Warne just as soon as the first Test between Sri Lanka v Australia begins on June 29 at the Galle International Stadium.
Sri Lanka Cricket (SLC) Association's big gesture to devote the first Test match in the memory of Warne will indeed be a moving moment evoking memories of the icon's premature passing at the age of 53 on March 4 this year while on a Thailand vacation.
The SLC recognized Warne as a friend of the island nation who provided financial aid during the 2004 Tsunami disaster by personally flying over and visiting the affected regions and making generous donations, especially to homeless cricketer families.
  "When he (Warne) visited the Moratuwa Cricket Stadium where several teenage cricketers were lined up in a guard of honor. He (Warne) voiced his concerns about the welfare of Sri Lankans affected and was upset by the devastation of the Galle Stadium, " a reporter at the stadium shared his experience.
The Galle stadium was a venue closest to the Aussie Champion's heart. After all, that is where He became the first bowler in test cricket history to take 500 wickets. June 29 will trigger a strong memory of the player in cricket fans all over.
Warne's act of kindness indicates how the game of cricket transcends beyond the competition. SLC has recognized his contributions to the game. It is their way of paying tribute to Warne posthumously by dedicating the Galle Test in memory of the legendary cricketer.
Shane Keith Warne was born on September 13, 1969, in Australia. The cricketer brought a style quotient to spin bowling and took it to a new level. Very few batsmen could dominate against his greatness. Sachin Tendulkar was Probably the Only Indian to outplay Warne as witnessed in the 1998 series in India.
The right-arm leg break bowler claimed a record 708 Test scalps from 145 matches and 293 ODI wickets from 194 fixtures.
The Sri Lanka tourism minister Harin Fernando said that the CEO of Cricket Australia confirmed the presence of the Warne family during the match.
Read more: