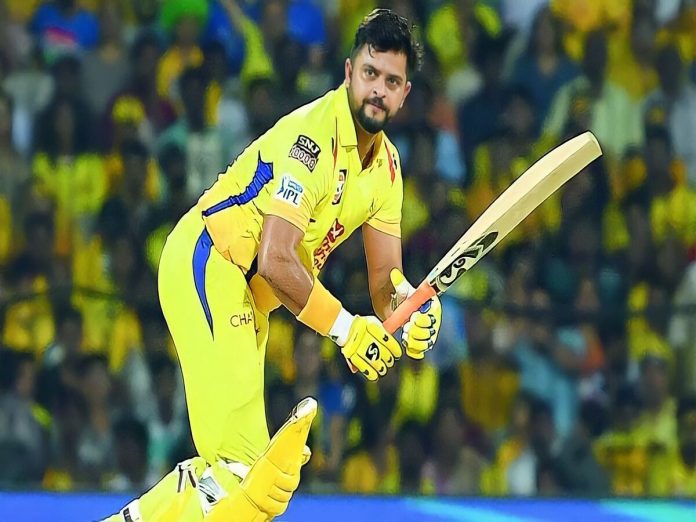 Suresh Raina, a left-handed batter, announced his retirement from international cricket on August 15, 2020, just after MS Dhoni announced his retirement from international cricket. Despite the fact that both legends were eligible for IPL and domestic cricket, Suresh Raina has recently stated that he will not be participating in any tournament linked with the Board of Control for Cricket in India (BCCI).
Suresh Raina, a legendary cricketer who spent years playing for Chennai Super Kings in the IPL, has announced his retirement. According to a report in Dainik Jagran, Raina will no longer participate in the IPL. Raina will no longer participate in domestic cricket games. Over the years, he has served as the backbone of Uttar Pradesh's domestic cricket team.
Suresh Raina retired from Indian domestic cricket – Report
Suresh Raina has told the BCCI and Uttar Pradesh Cricket Association (UPCA) officials that he will not participate in Indian cricket, according to a report in Dainik Jagran. He has, however, also stated that he is capable of playing in foreign leagues and that he will begin with the Road Safety World Series. No team purchased Suresh Raina during the IPL 2022 mega auction.
Will Suresh Raina will play in foreign T20 Leagues?
After receiving the BCCI's NOC, Suresh Raina would be eligible to play in a variety of leagues both domestically and internationally. Yuvraj Singh has played in foreign competitions before and is eligible to play in domestic leagues as well. Suresh Raina informed Vice President Rajeev Shukla and BCCI Secretary Jay Shah that he had received NOC from the UPCA.
Will be a part of the Road Safety World Series
Raina has additionally said that he will participate in the Road Safety World Series, which will begin on September 10. He has been working on his technique for the previous week. Suresh Raina, who played in 205 IPL games, also disclosed that he's been contacted about playing in the T20 tournaments in South Africa, Sri Lanka, and the United Arab Emirates. He can participate in the new T20 league in South Africa for the side that India Cements, the parent business of CSK, purchased.
Suresh Raina and IPL career
Raina was released prior to the auction, hence he was not a part of the Chennai franchise the previous year. He has won matches for the yellow team over the years and ranks among the top run scorers in IPL history. Raina has accrued 5528 runs in 205 IPL games, scoring at a respectable 32.5 average and 136.7 strike rate.
Also Read: MS Dhoni will lead CSK in IPL 2023, confirm CEO of Chennai Super Kings