Moeen Ali and Alastair Cook were recently involved in a heated exchange live on air during BT Sports coverage during Day-1 of the 4th Ashes Test. This all happened after Moeen Ali started talking about the difference between Joe Root's and Alastair Cook's captaincy.
There have been questions raised on Joe Root's captaincy throughout the Ashes 2021-22. England has performed below average in Ashes 2021-22 and a major group has demanded him to leave the captaincy. On Day-1 rain hampered the game but Moeen Ali and Alastair Cook's heated exchange hogged the spotlight all over social media.
Moeen Ali and Alastair Cook involved in a heated altercation live on AIR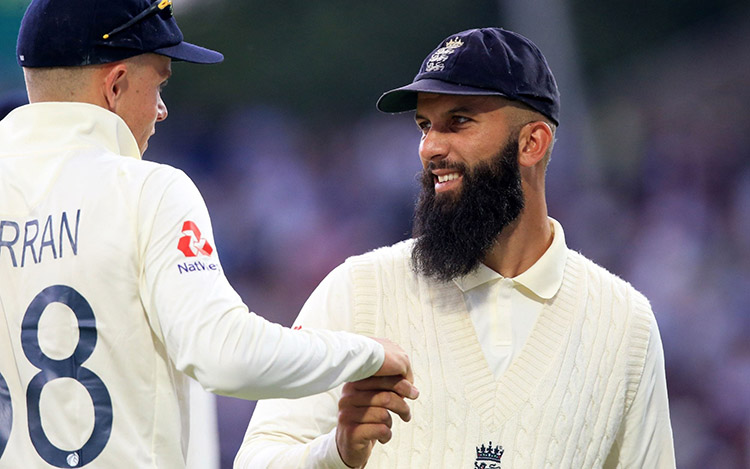 It all started when Moeen Ali began listing out the differences between Joe Root and Alastair Cook as captain. Moeen Ali said that Joe Root is more emotionally attached with players than what was the case with former England skippers.
"Rooty has more of an emotional attachment with the players, he spends more time with the players," he said.
Ali also gave a statement saying that he performed better with the bat under Cook. But, when it comes to bowling it was Root, who brought the best out of him.
"They're both very different, I did do better with the bat under Cooky but with the ball, I was better with Rooty."
In return, Alastair Cook charged on Moeen Ali with a question asking him how many times Joe Root dropped him from the team in comparison to the former's period.
"So you might criticize me but I've never dropped you, how many times did Rooty drop you?"
In reply, Ali asserted that Cook also made him bat between one to nine instead of his preferred position, "That's true but you also batted me from 1 to 9 in my first year of international cricket."
Cook was left with nothing but a reply that he was just trying to fit him in the side, "I was giving you a chance, I couldn't work whether you were a tail-ender or an opening batsman so I just to find the perfect role."
Ali mentioned clarified that in his opinion Root is pretty much supportive in what player wants to do in comparison to that of Alastair Cook.
"Not that Cooky doesn't care but I think Rooty is a bit more 'arm over the shoulder' kind of guy."
Alastair Cook ended the conversation by stating that he don't want to spoil his mood as he just returned from a long holidays and directly bumped into his former teammate.
 "I'm not sure I will take this anymore, I've just come back from a nice holiday and I've walked straight into Moeen Ali off his long run."