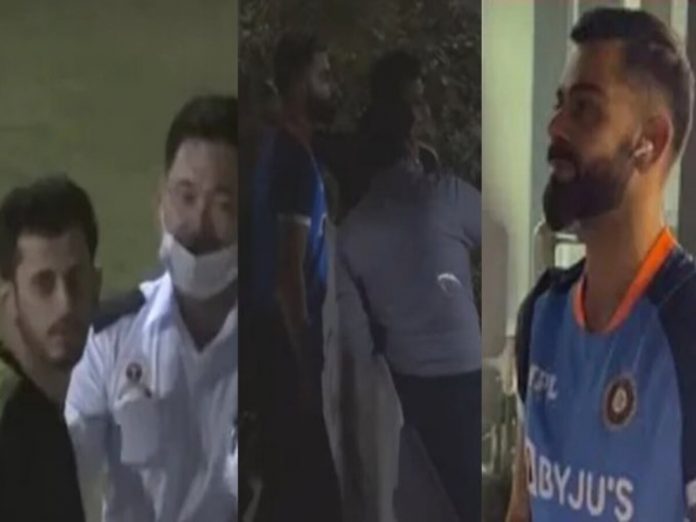 Kohli's stardom has not only been proven in India but also well beyond its borders. He has admirers who are willing to go to great efforts for something as insignificant as a selfie.
Virat Kohli, the star batter for Team India, has once again captured the hearts of his millions of admirers around the world. This time, Kohli did it by making a goodwill gesture toward a Pakistani supporter, India's arch-rival.
Ahead of the explosive match between India and Pakistan in the next Asia Cup, fans are attempting to meet their idols and favourite cricket players.
A fan from the city of Babar Azam, Lahore, ran to the Indian team's van recently after practise to get a photo taken with Kohli. He was then halted by the security personnel. But Kohli made the fan's day.
Fan of Kohli from Pakistan
Prior to the India VS Pakistan Asia Cup match, Virat Kohli stopped on his way home from practise to snap a selfie with a Pakistani fan who had been waiting to meet him for a month. The fan was stopped by security personnel on Wednesday.
The former captain turned around to capture the photo as the Lahore fan called his name at the ICC Cricket Academy in Dubai.
Hear out this diehard fan of Kohli who went all the way to Dubai from Pak just for a selfie 🤍 pic.twitter.com/h1YsgdKLCg

— pasha (@zorawarrr) August 25, 2022
"I am a great fan of Kohli," said a Pakistani fan
Speaking to Pak TV later, Jibran explained his admiration for the Indian legend.
"I'm not a fan of any player in this world but Virat Kohli, for whom I came all the way from Pakistan in hopes of getting a selfie with and waited a whole month for it," he said.
"He was going back to the hotel, but being the extraordinary human he is besides an exceptional cricketer, he agreed to my request for the selfie."
"I am a great fan of Kohli. Came all the way from Pakistan hoping to get a picture with him. I waited for an entire month for this great moment. Kohli is an amazing person and a great cricketer. He agreed to my request and clicked a picture with me. I will cherish the moment ever in my life," said an elated Jibran.
Also Read: IND vs PAK LIVE Watch: Virat Kohli, Rishabh Pant & KL Rahul Chat with injured Shaheen Afridi, extend warm wishes