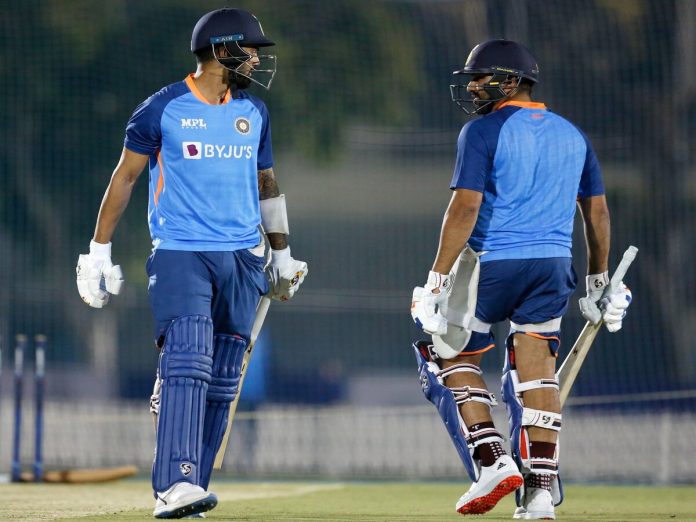 KL Rahul, the standout batter for the Men in Blue, said before India's opening match against Pakistan in the tournament that the loss to Babar Azam and company last year still hurts the Indians, but they would want to get off to a new start on Sunday and avenge their humiliation. He emphasised that the Asia Cup would see both sides starting from fresh, hence the outcome of the game from the previous year would not matter.
KL Rahul, India's vice-captain, spoke openly about the forthcoming Asia Cup match against Pakistan and said it will be a tough test for the players to fight against a strong team.
On August 28, the Indian squad will face their bitter rivals in the Asia Cup 2022 opener. Many believe that this match could serve as a practice run for the championship game.
Rahul interview ahead of Asia Cup 2022 – Watch
The 30-year-old spoke up about the match against Pakistan in a pre-tournament interview, as reported by ANI, and stated that the team and players were looking forward to it because, aside from major tournaments, they don't often get to play them.
"As players and as an Indian team as well, we always look forward to this India-Pakistan clash because we don't play each other anywhere else but these tournaments. So it's always an exciting time and it's a great challenge for all of us to compete against a good team like Pakistan. As we have seen, there's a huge history. The rivalry and the games have always been high intensity. So as players we have all dreamt of playing India-Pakistan and it's a great opportunity for all of us to challenge ourselves," said Rahul.
#WATCH | Dubai: Cricketer KL Rahul says, "…We always look forward to India-Pakistan clash as we don't play each other anywhere else but these big tournaments. So, it's always an exciting time & a great challenge for all of us to compete against a team like Pak…"#AsiaCup2022 pic.twitter.com/7ul1SvfCdT

— ANI (@ANI) August 26, 2022
"Losing any game in a World Cup hurts," Rahul said in a press conference.
"Every team enters the World Cup wanting to start well. Unfortunately, it didn't happen for us. We were outplayed by a really strong Pakistan team. We get an opportunity to play against them once again. It's a contest we are all looking forward to. The game starts from zero. There might be a history of how many times we have played or how many times each team has won, but it doesn't count for anything," he added.
IND vs PAK – Asia Cup Stats
In 14 matches played throughout the Asia Cup between the two nations, India has the advantage with eight victories to Pakistan's five.
Rahul just rejoined the Indian team after missing the recent Zimbabwe tour due to injury, and he led the team to a 3-0 victory in the ODI series. The vice-captaincy for the Asia Cup was then given to him.
Also Read: Asia Cup 2022: 3 Pakistani bowlers who can pose as threats to opposition batters