Fakhar Zaman's run-out in the 2nd ODI has given air to a big controversy. The cricketing fraternity and fans have raised their voice and urged for some strict action to be taken against the Proteas wicketkeeper Quinton de Kock. Now, Shoaib Akhtar, the former Pakistan skipper has also joined the bandwagon. He has clearly said that Proteas player didn't cheat but his act was against the fair gameplay rules.
In the 2nd ODI, Fakhar Zaman emerged as one of the big obstacles between South Africa and their first win of the series. The southpaw scored 193 runs in just 155 balls. Interestingly, he was on the verge of becoming the first Pakistan batsman to score two double tons in ODI cricket. However, a fake act from Quinton de Kock run Fakhar Zaman out. Soon, the social media was flooded with posts from the fans criticizing Proteas wicketkeeper. Many former players also raised voice the voice over the same.
Shoaib Akhtar Looked Unimpressed With Quinton de Kock's Act In 2nd ODI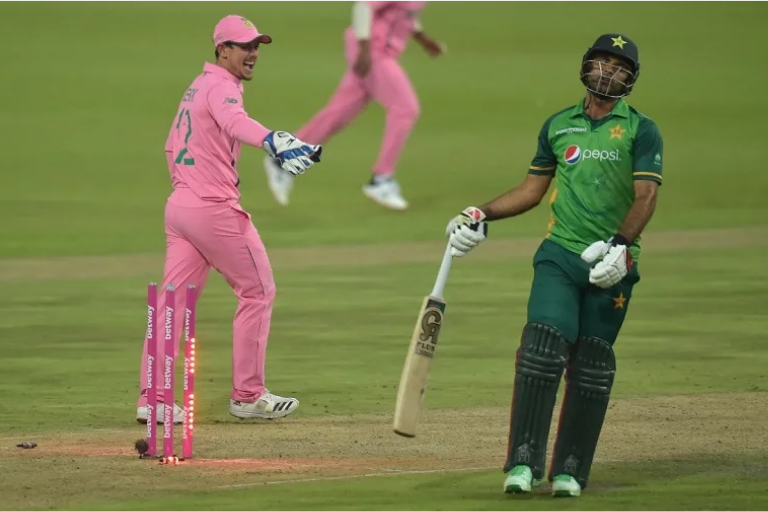 In a Youtube video, Shoaib Akhtar said that we cannot call cheating what Quinton de Kock did in the 2nd ODI. But, it was not within the Fairplay rules of the game as well. He added that Proteas player is not a kid, who committed such acts from behind the stumps.
"What Quinton de Kock did, I wouldn't call it cheating, but it was not in the good spirit of the game. The spirit of the game was hurt, which I didn't like. Quinton de Kock is a great kid, and he shouldn't do it deliberately. Fakhar thought that when the throw was made, it would come to the non-striker's end, and he (Quinton) also made the same gesture," said Akhtar on his YouTube Channel.
Shoaib Akhtar asserted that he wanted Fakhar Zaman to become the first batsmen from Pakistan to score two double centuries in ODIs. As per him, if two runs were awarded to Men in Green would have easily won the 2nd ODI.
"I felt bad because I wanted Fakhar to become the only Pakistani batsman to have two double centuries. If those penalty runs were given to Pakistan, they would have won the game easily. But I was disappointed that the decision wasn't made then and there. There was no awareness of the game," concluded Akhtar.