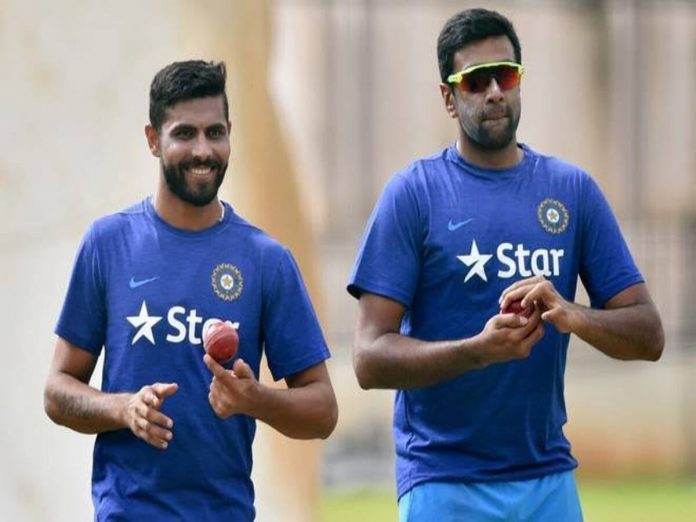 In the Super 4s of the Asia Cup 2022 on Sunday at the Dubai International Stadium, India and Pakistan will square off for the second time in a week. Due to a knee injury, Ravindra Jadeja, who participated in both of the Asia Cup matches against Pakistan and Hong Kong, will not be participating in the competition.
The Indian team's performance at the Asia Cup 2022 has been outstanding. First, against Pakistan, then against Hong Kong, Team India prevailed. In the upcoming Super-4 encounter, India will once again take against Pakistan. But prior to this crucial game, Team India experienced a serious setback as Ravindra Jadeja was forced to withdraw owing to injury.
The key issue facing the Indian team management is who would take the all-slot. rounder's The team now includes Axar Patel. Rahul Dravid, the head coach of India, has hinted that veteran spinner R Ashwin might take Jadeja's place for the crucial match against Pakistan.
Off-spinners could play a crucial role, said Rahul Dravid
"It is great to have someone like R Ashwin in the squad, who has the ability to bowl four overs and bat down the order as well. Off-spinners could play crucial role in the T20 game as well. Teams like Bangladesh and Sri Lanka have quality off-spinners. We will use ours if we need," Rahul said during the press conference ahead of the Pakistan game.
Who will replace Jadeja?
There is still uncertainty on which all-around player will replace Ravindra Jadeja in the starting lineup for Team India. Axar Patel, Deepak Hooda, or Ravichandran Ashwin can take Jadeja's spot. Jadeja missed the Asia Cup owing to a knee ailment, let us inform you. This star player's absence from both of these competitions is a major loss for Team India. No player will be able to readily fill Jadeja's void.
Rohit would anticipate that the intensity of the game is maintained at the same level as it was last Sunday when India won in an exciting final-over finish thanks to Hardik Pandya's one-man performance. The top-cautious order's attitude in the Powerplay overs is one example of the Indian team's fragile underbelly, despite the talent minefield that surrounds them.
Also Read: How to watch live streaming of India vs Pakistan Super 4 match in Asia Cup 2022