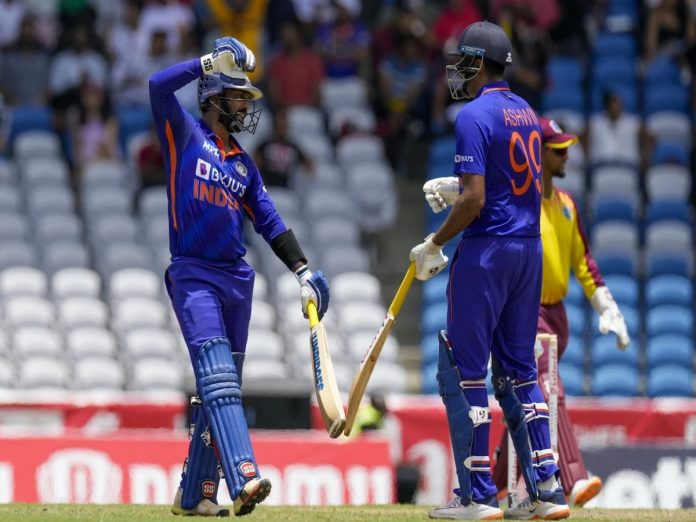 India will meet Pakistan in the first match of the Asia Cup 2022 today, in Dubai. On Saturday, Indian captain Rohit Sharma gave a news conference and discussed the team's players as well as the match against Pakistan.
Actually, both wicketkeeper-batsmen Rishabh Pant and Dinesh Karthik are now on Team India. Dinesh Karthik's current form has been outstanding, with him constantly scoring runs down the order and serving as the team's finisher.
There is now much controversy over whether both Rishabh Pant and Karthik should be included in the Indian playing XI, with many cricket experts believing that it would be best to give only one a chance since if both are included, the team composition may be disrupted.
On the one side, Rohit Sharma stated that Virat Kohli appears to be in terrific shape, working hard on his game, and looking fresh. At the same time, it was evident from what he said about Dinesh Karthik that he may be a member of India's playing XI against Pakistan.
"We will go in with the best possible XI," said Rohit Sharma
When asked whether Rishabh Pant or Dinesh Karthik would be given an opportunity, Rohit Sharma lauded Dinesh Karthik vehemently. Dinesh Karthik has played some key innings for us, and he has not been disappointed with his performance, according to Rohit Sharma.
Rohit Sharma said, "He was brought back because of the ability he possesses. Before he was dropped, he played some crucial knocks. He has done that again now. That is why he is here."
"All the young bowlers stand a chance to get a nod in. We are open to give responsibility and see how they respond. We will go in with the best possible XI. Dinesh off late has done well in recent times," he added.
Playing XI has not decided
Rohit Sharma has stated that the playing XI for the match against Pakistan has not been finalised and would be determined based on the circumstances. That is, it will not be known until Sunday who will be included in the starting XI against Pakistan.
Also Read: Team India new photo shoot for Asia Cup 2022; Rohit, Kohli, Jadeja unveiled new jersey; Watch