| | |
| --- | --- |
| Net Worth | $14 million |
| Born | 24th April 1996 |
| Age | 25 years |
| Country of Origin | Australia |
| Source of Wealth | Professional Tennis Player, Endorsements |
| Last Updated | 2021 |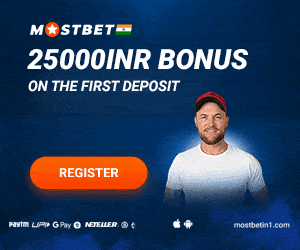 Born on 24th April 1996, Ashleigh Barty is a professional tennis player who hails from Australia. Barty is the current world number 1 ranked singles WTA player. She has also been in the top 10 rankings of the doubles division in the WTA.

Born on 24th April 1996, Ashleigh Barty is a professional tennis player who hails from Australia. Barty is the current world number 1 ranked singles WTA player. She has also been in the top 10 rankings of the doubles division in the WTA.
In this article, we will have a look at Ashleigh Barty's Endorsements, Net Worth, Personal Information, Family, Career details, Controversies, FAQs, etc

Ashleigh Barty's Net Worth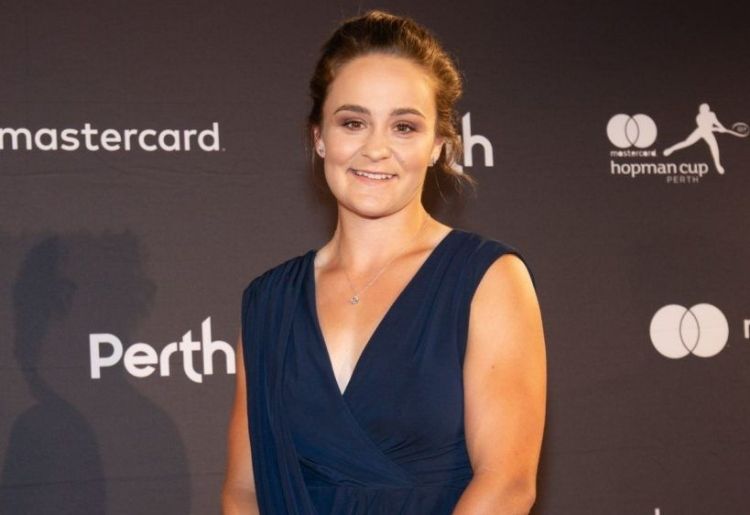 Ashleigh Barty's net worth is estimated to be between $13-14 million (USD). She has amassed this sum playing tennis and through the endorsements which she does.

Ashleigh Barty Endorsements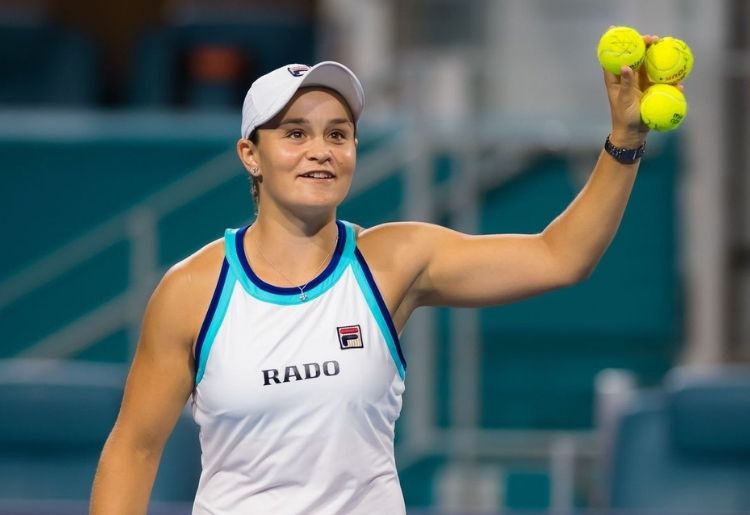 Some of the Endorsements that Ashleigh Barty does includes:
Jaguar
Kayo Sports
Vegemite
Head
FILA
Rado
Banana Boat
Esmi
Tourism Australia
Uber Eats
YoPRO
Gillette Venus
Ashleigh Barty Assets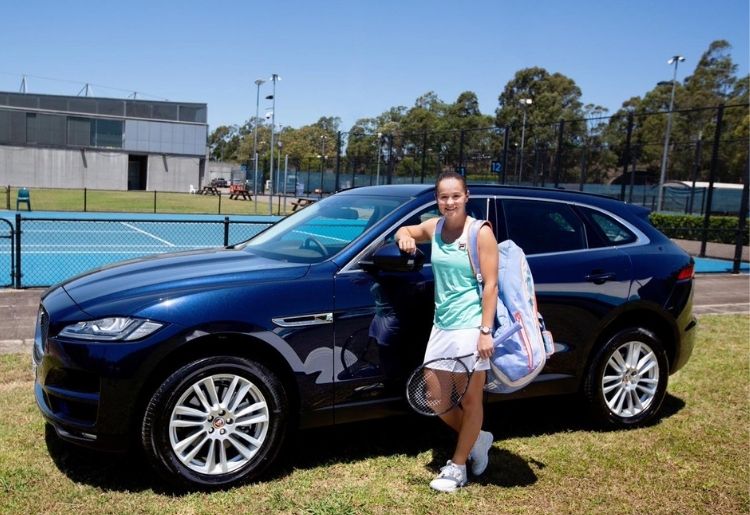 Bartyowns a four-bedroom house in Brisbane. She is rumoured to have bought the house for $650,000 in 2018.
The tennis player has another four-bedroom home in Augustine Heights, which she paid $250,000 for in 2016.
Ashleigh Barty is the brand ambassador for Jaguar, hence she can be driving their cars on most occasions. One of the tennis players' favourite cars is the Jaguar F-PACE.
Also Check: Tony Hawk Net Worth 2021
Ashleigh Barty Playing Style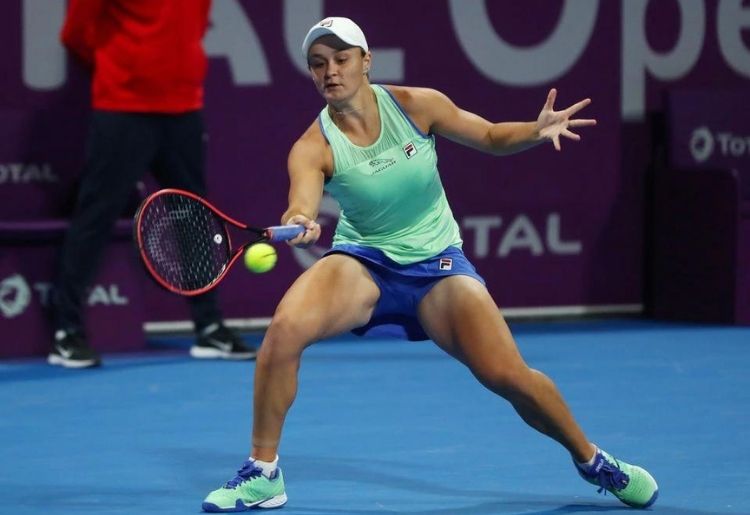 The Australian is an all-court player but has a slight preference towards grass surfaces. Her game is based on solid groundstrokes and a dominant backhand that she uses for her backhand slice to attack and defend.
Barty uses her forehand prowess to create sharp angles on her cross-court shots. She likes to play near the net making herself large, hence playing with the advantage.

Ashleigh Barty Tennis Career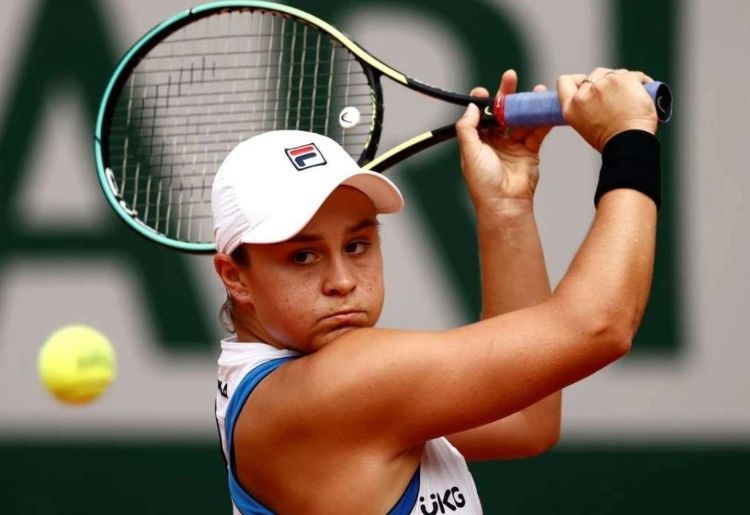 Early years and junior career:
During her early career, Barty took coaching from the likes of Scott Draper and Jason Stoltenberg.
She made her professional debut in 2010 and participated in the ITF junior tournaments. Her first big break came in 2011 when she participated in the Australian Open and It was her first junior Grand Slam. Later she also participated in the junior French Open in the same year.
Barty managed to win the junior Wimbledon title in 2011 which was her only junior Masters' title. She was aged 15 at that time and became the second Australian to do so.
Professional Career:
After struggling to break into any major WTA tournament between 2010-12, Barty made her singles main draw debuts on the WTA Tour in early 2012. Her doubles debut came at Brisbane International in the same year. She started cementing herself in 2012. Owing to appearances in WTA tournaments, she rose to No. 177 in the WTA singles rankings.
Between 2013 and 2014 she became a regular WTA player but failed to achieve a major honor. Barty took a hiatus from the sport in 2014 and switched to cricket for the time being.
She returned to Tennis in early 2016 and played a few doubles and singles competitions & initially competed in ITF competitions before moving into the WTA competition. But her year was cut short due to a bone stress injury in her arm.
2017
Barty entered the Malaysian open tournament and managed to win the competition. This was her first win in the WTA circuit and also took her ranking below 100 for the first time in her career.
2018
A major year for Ashleigh Barty as she managed to win the doubles Tournament in the US open along with CoCo Vandeweghe. They also managed to reach the semi-finals of the Tour Finals that year.
2019
Barty won her first major singles grand slam title by winning the French Open. She also managed to win the Tour Finals in the same year. She also became the WTA world No. 1 owing to her consistency.
2020
She finished as a Semi-finalist in the Australia Open. But then took a hiatus for the majority of the year due to Covid restrictions. She decided not to travel to the French Open, to defend her crown as well.
2021
The year 2021 has been one of the best for the Australian. She managed to win a bronze medal in the Olympic games. She won Bronze in the mixed doubles category, partnering with John Peers. Then she would go on to win her first Wimbledon title beating Karolína Plíšková in the finals.
Ashleigh Barty Career Stats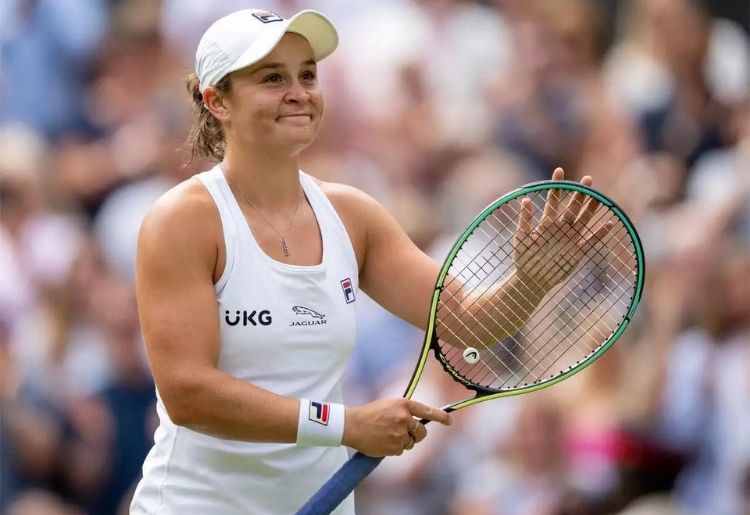 Barty has a career record of 294-102 in singles matches
Barty has a career record of 197-64 in doubles matches
She has 13 career singles titles to her name
Barty has 11 career double titles to her name (All stats as of Nov. 2021)
Ashleigh Barty Accomplishments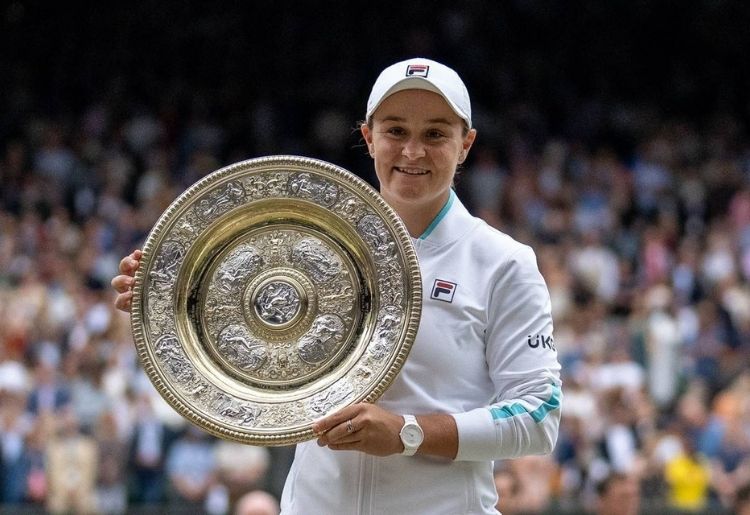 Singles Championships:
French Open (2019)
Wimbledon (2021)
Tour Finals (2019)
Malaysian Open (2017)
Miami Open (2019)
WTA Elite Trophy (2018)
Stuttgart Open (2021) among others
Doubles Championships:
Mixed Doubles Championships:
Bronze – 2020 Tokyo Olympics
Ashleigh Barty Awards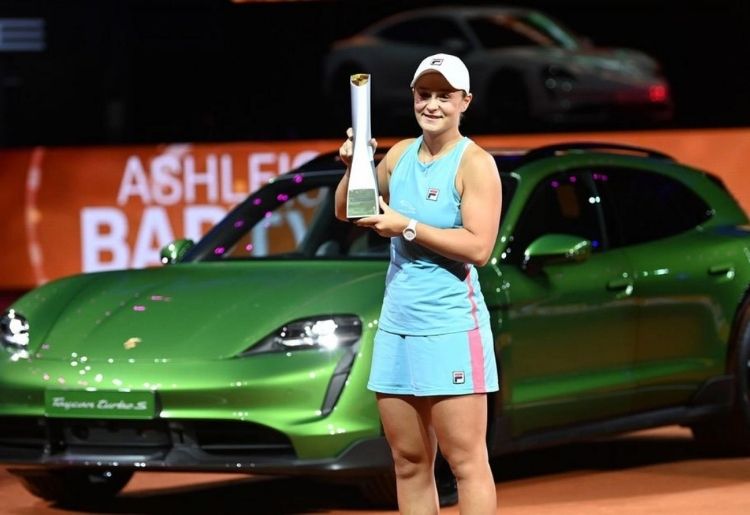 Fed Cup Heart Award (2019)
World Champion (2019)
WTA Player of the Year (2019)
The Don Award (2019)
Newcombe Medal (2017, 2018,2019)
Female Junior Athlete of the Year (2010, 2011, 2012, 2013)
ABC Sport Personality of the Year (2019)
Female Athlete of the Year (2019)
Sporting Moment of the Year (2019)
Australia-Sportswoman of the Year (2019)
Australia-Moment of The Year (2019)
Sportsmanship award: US Open (2018)
Ashleigh Barty Cricket Career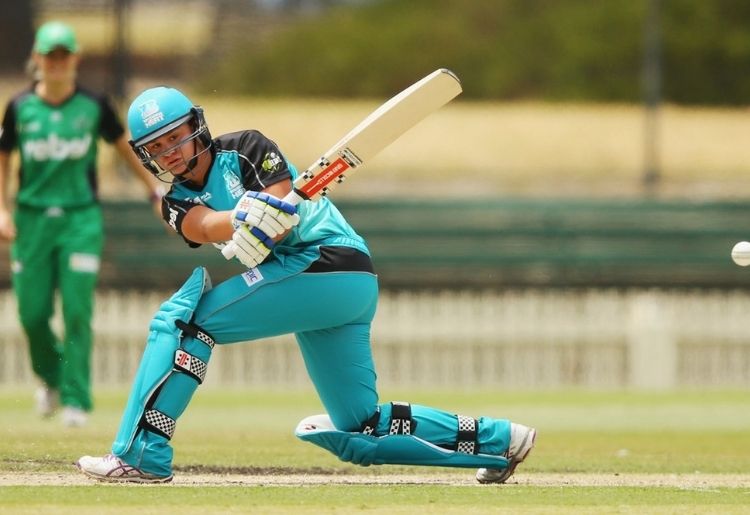 During her hiatus from Tennis, Ashleigh started playing cricket Professionally. In 2015 she became invested in the game and started playing for the Queensland state team. This also led her to be picked up by the Brisbane Heat for the 2015/15 BBL season.
In 9 matches for the Brisbane Heat, she only managed to score 68 runs. With her highest score being 39 runs.
After the 2015/16 season concluded, she returned to Tennis.
Ashleigh Barty Personal Info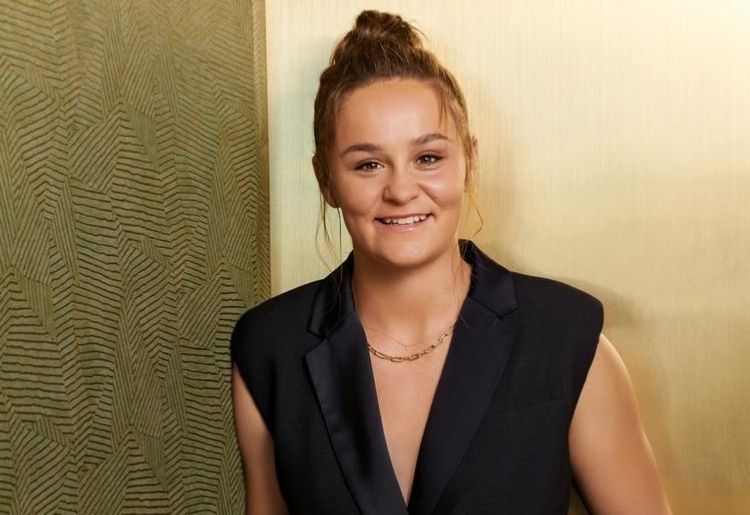 The following is some information about the WTA Number 1, Ashleigh Barty.
| | |
| --- | --- |
| Name | Ashleigh Barty |
| Date of Birth | 24th April 1996 |
| Age | 25 years |
| Place of Birth | Ipswich, Queensland, Australia |
| Parents Name | Josie and Robert Barty |
| Playing hand | Right-handed |
| Turned Pro in | 2010 |
| College | Woodcrest State College |
| Professional debut in | 2011 Australian Open (Junior Grand Slam) |
| Citizenship | Australia |
| Height | 1.66m (5′ 5") |
| Weight | 62kg |
| Boyfriend | Garry Kissick |
| Children | None |
| Siblings | Ali & Sara (Older sisters) |
| Hair Colour | Dark Brown |
| Eye Colour | Brown |
| Religion | Christian |
| Known for | Professional Tennis Player |
Ashleigh Barty Affairs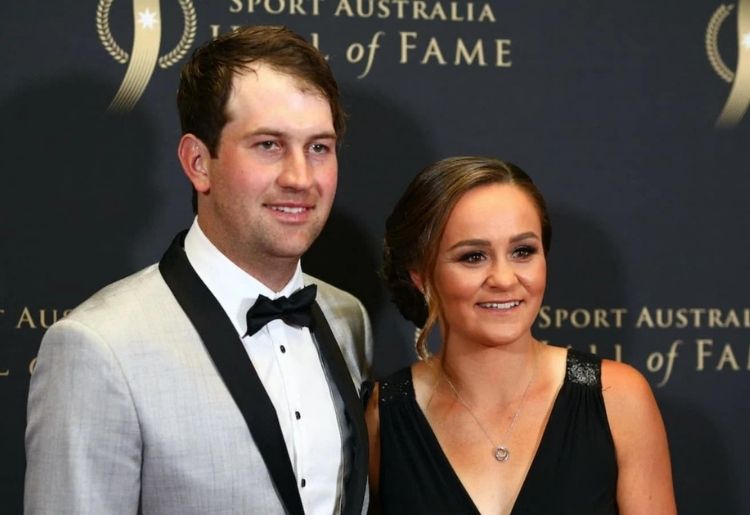 Garry Kissick: Ashleigh is currently dating Garry Kissick. The couple reportedly met in 2016 when Barty visited Brookwater Golf Club in Brisbane to play a round of golf. They made their relationship public in 2017 when they attended the John Newcombe awards together. They both have been together since.
Not much is known about Kissick but reportedly he is an aspiring professional golfer. Kissick works as an irrigation technician for the greens of the Brookwater Golf & Country Club in Brisbane.
Garry Kissick can be seen in Barty's games and he reportedly also helps us during her tennis sessions.
Ashleigh Barty Controversy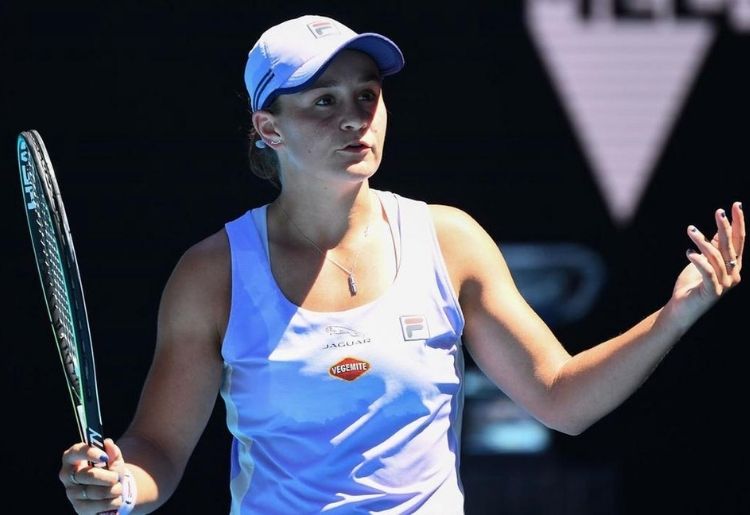 Medical Time-Out controversy: Karolina Muchova played Barty in the quarterfinals of the Australian Open in 2021. Barty was dominating the contest until Karolina took a time out for feeling uneasy. After the timeout, the game turned on its head and Karolina Muchova managed to beat the Australian. This led to the Barty camp and the Australian media criticizing the decision.
FAQ's about Ashleigh Barty
Q. Who is Ashleigh Barty's coach?
A. Craig Tyzzer
Q. Is Ashleigh Barty on social media?
A. Yes, she is available on Twitter & Instagram. Her handle is @ashbarty
Q. Does Ashleigh Barty have children?
A. No, she does not have any children of her own
Q. Did Ashleigh Barty play cricket?
A. Yes, Ashleigh Barty was a professional cricketer once and even played for Brisbane Heat in Australia's Women's Big Bash League.
Q. When did Barty play cricket?
A. The tennis star took a break from her tennis career in 2014. During that time she started playing cricket professionally and a year later signed to play in the Women's Big Bash League, Australia's elite T20 competition.