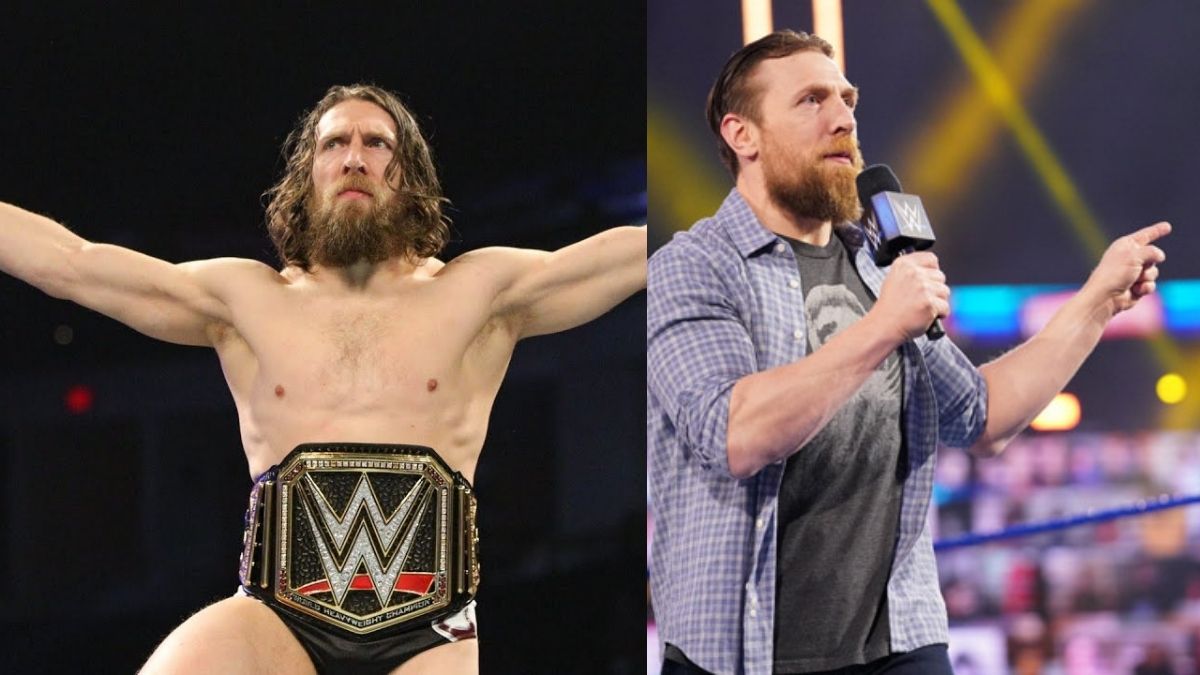 | | |
| --- | --- |
| Name | Bryan Lloyd Danielson |
| Age | 42 |
| Born | Aberdeen, Washington |
| Country of Origin | United States of America |
| Net Worth | $12 Million |
| Source of Income | Professional Wrestling |
When you talk about underdogs in the wrestling business, you talk about Rey Mysterio, CM Punk, 1-2-3 Kid (a.k.a. Sean Waltman). Perhaps even smaller than them but none of them will hold a jar when it comes to none other than Daniel Bryan.
YES! The leader of the Yes movement, the modern-day technical genius, the ultimate underdog, and the unplanned future of WWE no matter what u call him it's all true about Daniel Bryan. The guy who came out of the state of Washington and getting down in Texas with small bucks for learning wrestling from Shawn Michaels, the guy who is in our eyes a legend in the Ring of Honor Wrestling promotion as far as his career in that promotion goes. This guy chose WWE over MMA training in 2010 which later became an accident on his getting over, the guy who won all the titles and ability was better than anyone but was never supposed to get a Mania main event, the guy who came out of retirement from full of injuries and made a successful and a miraculous return to wrestling. This is the guy that everything has happened to him.
This article will look at his career stats, achievements, net worth, car collection, property, and some unknown facts.
Daniel Bryan Career Stats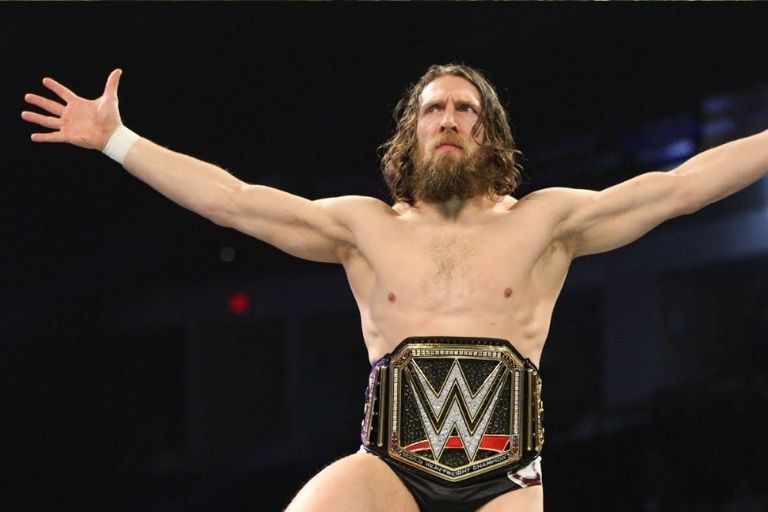 | | |
| --- | --- |
| Total Matches | 1921 |
| Total wins | 1167 |
| Total Losses | 693 |
| Total Draws | 62 |
| Total Singles Matches | 1086 |
| Total wins In Singles | 672 |
| Total Losses in Singles | 364 |
| Total Championship Matches | 187 |
| Total Championships | 30 |
| World Championship | 12 |
| Wrestler he had most matches | Seth Rollins (108) |
| Wrestler he wrestled least | Zebra Kid (1) |
| Total WrestleMania Main Events | 2 (2014,2021) |
| WrestleMania W/L Record | 5 Wins – 5 Losses – 1 Draw |
| SummerSlam W/L Record | 3 Wins – 3 Losses |
| Survivor Series W/L Record | 2 Wins – 3 Losses |
| Royal Rumble W/L Record | 3 Wins – 6 Losses |
Daniel Bryan Accomplishments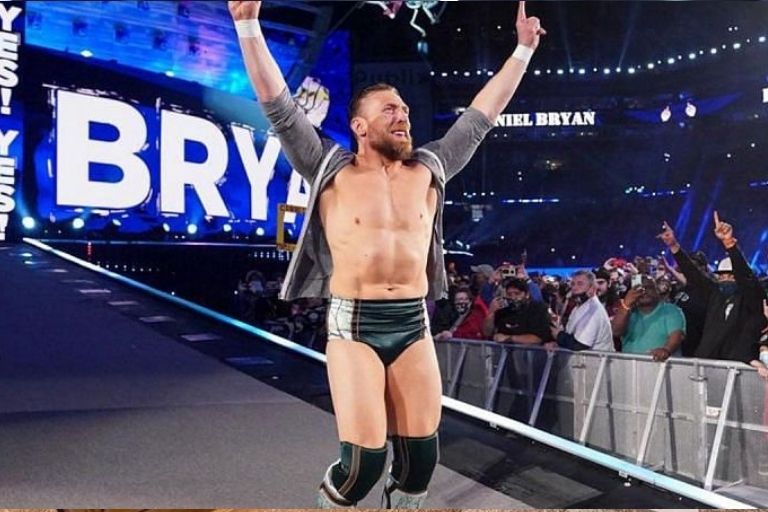 WWE Championship(4 times)
World Heavyweight Championship (1 time)
WWE Intercontinental Championship (1 time)
WWE United States Championship (1 time)
WWE Tag Team Championship (1 time) – with Kane
WWE SmackDown Tag Team Championship (1 time) – with Rowan
Money in the Bank (SmackDown 2011)
Match of the Year (2019) vs. Kofi Kingston at WrestleMania 35
26th Triple Crown Champion
Sixth Grand Slam Champion (under current format; 15th overall)
Slammy Award (12 times)

Beard of the Year (2013)
Catchphrase of the Year (2013) – YES! YES! YES!

Cole in Your Stocking (2010) – attacking Michael Cole on NXT
Couple of the Year (2013, 2014) – with Brie Bella
Facial Hair of the Year (2012)
Fan Participation of the Year (2013) – YES! chants
Rivalry of the Year (2014) vs. The Authority
Shocker of the Year (2010) – The Nexus' debut
Superstar of the Year (2013)
Tweet of the Year (2012) – "Goat face is a horrible insult. My face is practically perfect in every way. In fact, from now on I demand to be called Beautiful Bryan"

Upset of the Year (2012) – defeating Mark Henry and Big Show at the Royal Rumble[
Daniel Bryan Family Life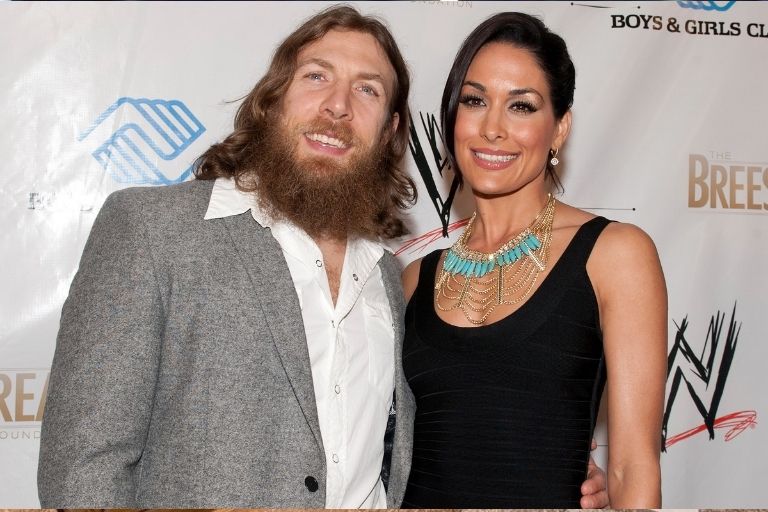 Daniel Bryan was born in Aberdeen, Washington, on May 22, 1981, the son of therapist Darlene and lumberjack Donald "Buddy" Danielson. His mother was pregnant with him for over 10 months. He has an older sister named Billie Sue. His father's job moved the family to Vernal, Utah, then to Albany, Oregon before they returned to Aberdeen.
His parents divorced over his father's alcoholism when Daniel was a child, though they remained on good terms. During his childhood, he was shown a professional wrestling magazine by a friend and has been a fan of wrestling ever since.
Daniel Bryan Relationship Status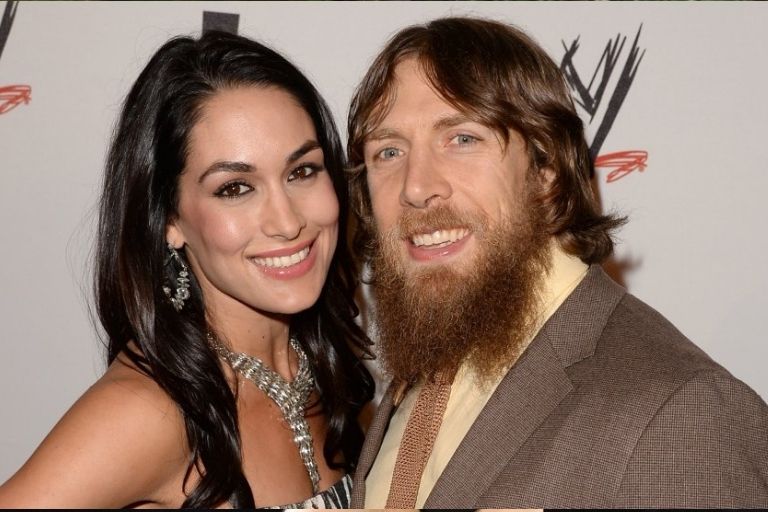 Daniel Bryan is married to Brie Bella on April 11th, 2014. They were dating each other since 2011. The family preparations from Daniel's side were when he announced his retirement from wrestling and 2 months later he decided to make a family which also caused Brie Bella to be semi-retired. They have a daughter named Birdie Joe and a son named Buddy Desert.
Daniel Bryan Net Worth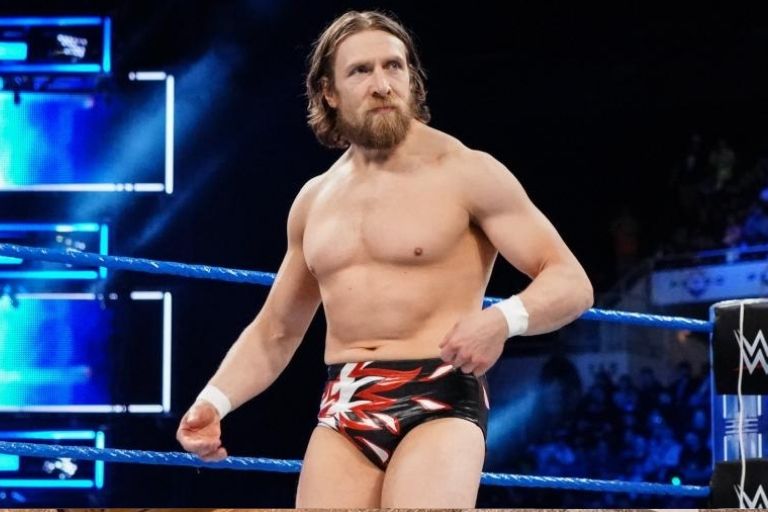 If there is anything that we can't deny is the fact that Daniel has earned every single penny that he deserved and it's all because of his hard work, determination, passion for wrestling, sacrifices, and intelligent and important decisions he made in his life that has led Daniel to the success he has today whether it's wrestling success or financial success.
| | |
| --- | --- |
| Year | Net Worth (US$) |
| 2016 | 2 Million |
| 2019 | 9 Million |
| 2020 | 10 Million |
| 2021 | 12 Million |
| 2022 | 13 Million |
| 2023 | 12 Million |
Daniel Bryan Appearances on Movies and TV Shows
| | |
| --- | --- |
| Show/Movie | Year |
| The Soup (TV Show) | 2004 |
| Total Divas (TV Show) | 2016 |
| Total Bellas | 2016 |
| The Flintstones & WWE: Stone cold Smackdown! | 2015 |
Daniel Bryan Car Collection
| | |
| --- | --- |
| Car | Price (US$) |
| Honda Fit | $16,190 |
Daniel Bryan Property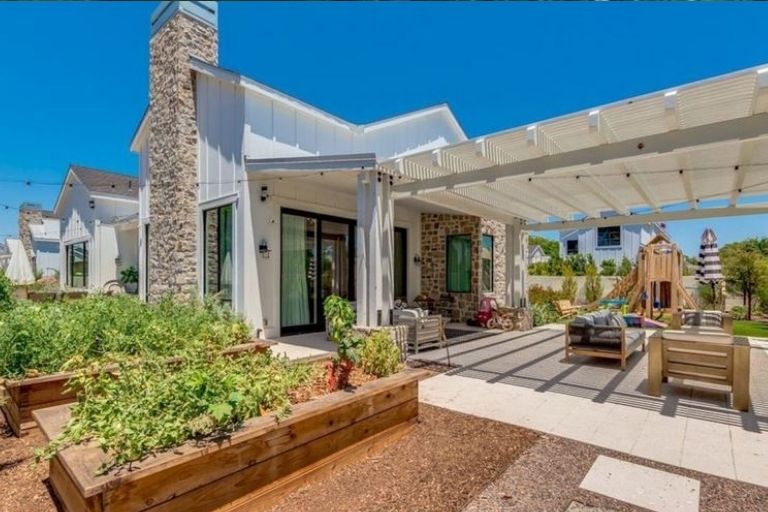 Sometimes the information about the properties of wrestlers is very hard to find out. In this case, there is very little information except there was a little sneak peek on the Total Bellas program about his house in which he lives with his wife Brie, and 2 children Birdie and Buddy. Brie calls that home "The Forever Home". The house is in Seattle, Washington.
Unknown Facts about Daniel Bryan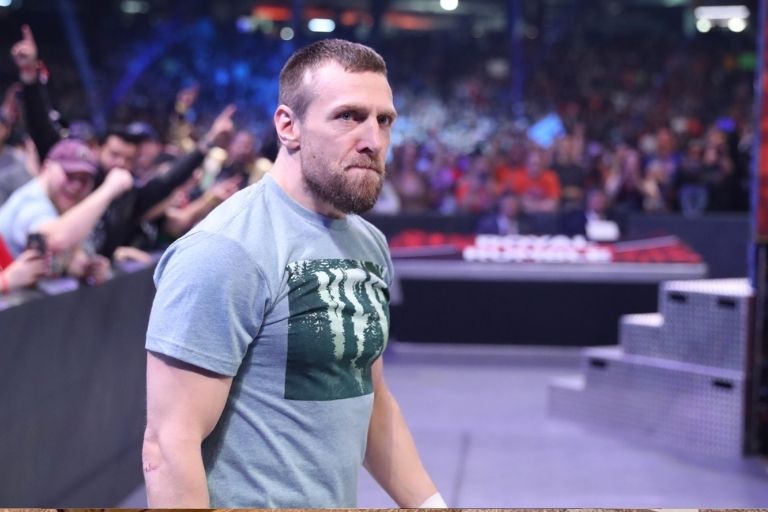 In 2009, Bryan was living in Las Vegas where he began his MMA training at Xtreme Couture Gym owned by Randy "The Natural" Couture.
He spent some time in NJPW Dojo in 2003 with Lyoto Machida and Shinsuke Nakamura.
Daniel was a Vegan since 2009 after suffering from Elevated Liver Enzymes and several Staph Infections until 2013 when Bryan admitted that the travel in his WWE schedule cannot let him live on a vegan diet.
January 13th is Daniel Bryan Day in Washington.
Daniel has won 28 championships in 18 different promotions.
He was a badass neutral character after winning ROH World Champion in 2006.
FAQs about Daniel Bryan
Q. Who is Daniel Bryan's wife?
After three years of relationship, Daniel Bryan married Brie Bella on April 11, 2014.
Q. Why did Daniel Bryan get fired?
WWE had to fire Daniel Bryan just after his debut in the main roster for 'being too violent. Apparently, WWE sponsors didn't like Bryan strangling ring announcer Justin Roberts with his own necktie and it led to the termination of Bryan's contract.   
Q. Is Daniel Bryan retired?
Daniel Bryan temporarily retired between 2016-2018. Since making his return to active competition last year, he has been WWE World Champion and SmackDown Tag Team Champion.
Q. Does Daniel Bryan have kids?
Daniel Bryan and Brie Bella have one daughter, Birdie Joe Danielson, who was born on 9th May 2017.
Read More:-