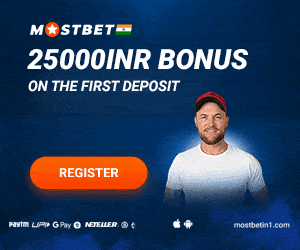 There are a lot of ways to describe Jeff Hardy. Usually, people call him a daredevil, a freak, a psycho and some even call him an enigma but the most important description this man can have in one word is Inspiration. This term is totally applicable because of what the modern style of professional wrestling is today. Wrestlers nowadays have a very dangerous approach as far as their repertoire goes and in generation grew up watching guys like Jeff Hardy.

The more ground-based attack is now more aerial and career-threatening and some careers did end because of that approach but the sport has grown more in all these years with guys like Jeff Hardy being one of the key pioneers.
In this article, we will see Jeff Hardy's career statistics and achievements, his net worth, his lifestyle and residential status, his musical career, and some unknown facts about the charismatic enigma.

Jeff Hardy Net Worth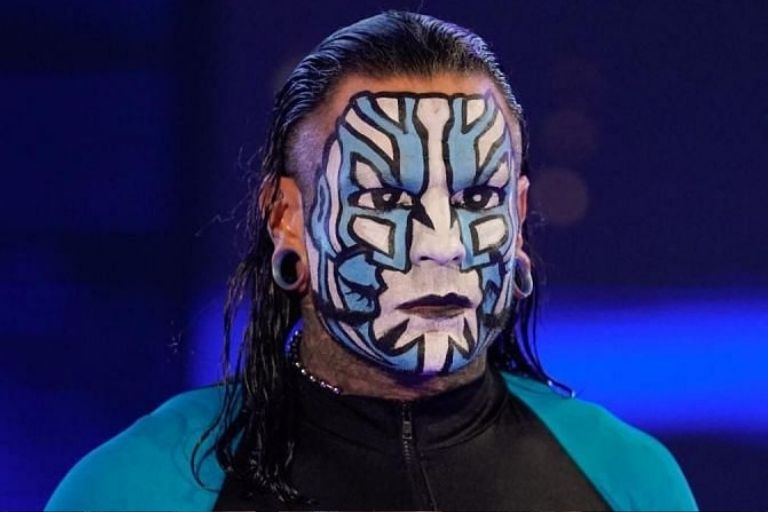 There was a time in Jeff's life where he once lied to Vince McMahon about his age saying that he was 18 even though he was 16. This was the time period when Hardy boys (he and his brother Matt) were wrestling for a little amount of money. They kept their head up and continued their path to glory with their hard work, determination, willpower, focus, and paying their dues. Jeff over years earned a lot of money years working for both TNA and WWE. As of this year's reports, Jeff has a net worth of $12 Million dollars (₹88,97,40,000)
Jeff Hardy Car Collection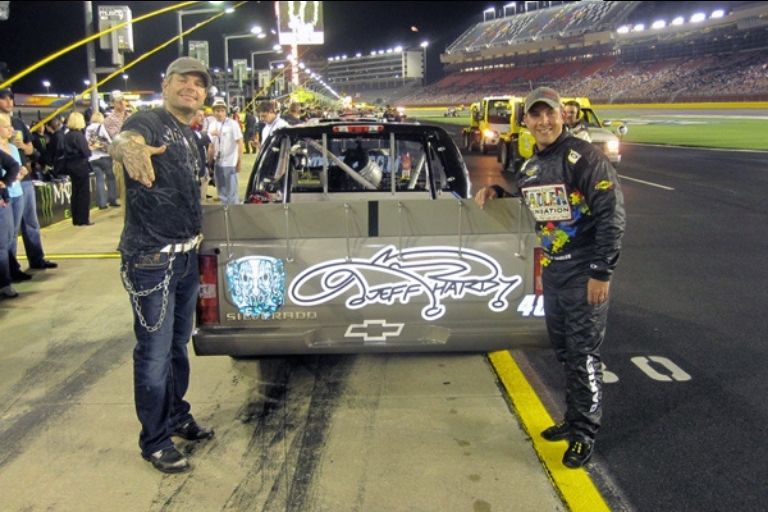 Jeff Hardy doesn't have a collection of cars as he only has one car which is nothing shorter than a beast. He owns a Lamborghini Aventador. This sports car is in production since 2011. This car costs around $300,000 in the United States.
The other cars that Jeff possesses are Chevrolet Corvette C5 ($22,735) Cadillac Escalade (approx $100,000)and a Nascar Replica Truck.
Jeff Hardy Residential Profile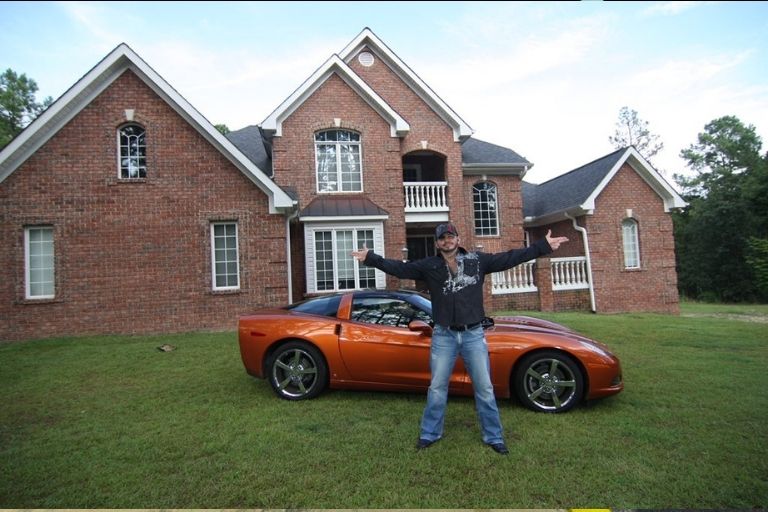 In 2008, Jeff Hardy was living in his hometown of Cameron, NC. He was living with his then-girlfriend and now wife Bret Britt and he used to have a dog. In late 2008, Jeff was suspended from WWE for 60 days for another drug violation and around the same time, his house was burned to the ground due to catching fire. The damages were very fatal as it caused almost everything permanent. These damages included the death of their dog Jack.
As of now, they have a reconstructed home in Cameron, NC in the family-owned compound. In that compound, both brothers have their separate homes and also a lake called the lake of reincarnation.

Musical Career
Jeff Hardy is a person who carries a lot of interests with him. We discussed earlier with his interests in different sports before choosing professional wrestling. This interest has made a 2nd career for Jeff. In 2003, Jeff formed the musical band called "PeroxyWhy?Gen". At that time the band had members Burnside 6 and it also included members of Moore who eventually left. His recording studio was a trailer where he learned to play guitar from himself and purchased a drumset later.
The first album of his band was Plurality of Woods in 2013 which was released through TNA Music. Their next project was the album Within the Cygnus Rift on July 27th, 2015. Then the third album was released which was Precession of the Equinoxes in 2017.
Besides that, he had done 4 extended plays in his career since 2012. The four plays are:-
1) Similar Creatures (2012)
2) Spawn of Me (2016)
3) Individuals (2019)
4) Human Forms (2020)
Jeff Hardy Career Statistics
| | |
| --- | --- |
| Total Matches | 2033 |
| Total Wins | 1160 |
| Total Losses | 823 |
| Total Draws | 50 |
| Total Singles Matches | 921 |
| Total Singles Wins | 554 |
| Total Singles Loss | 341 |
| Total Singles Draws | 26 |
| Total Titles | 38 |
| Total World Titles | 7 |
| Most Matches with 1 opponent | Edge (208 matches) |
| Least Matches with 1 opponent | Zelina Vega (1) |
| WrestleMania Main Events | 0 |
| WrestleMania W/L Record | 1 Win – 5 Losses |
| SummerSlam W/L Record | 0 Wins – 7 Losses |
| Survivor Series W/L Record | 4 Wins – 3 Losses |
| Royal Rumble W/L Record | 3 Wins – 8 Losses |
Jeff Hardy Career Achievements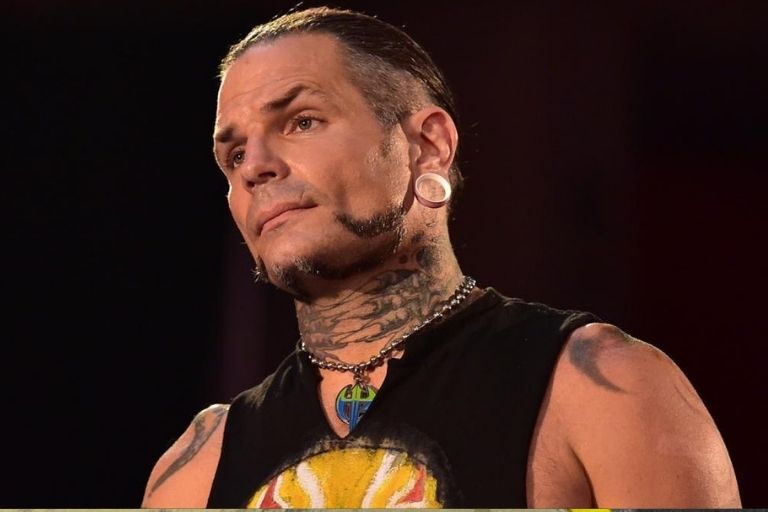 22x Tag Team Champion with Matt Hardy.
1x WWE Champion
3x World Heavyweight Champion
8x WWE Tag Team Champion with Matt Hardy
1x United States Champion
5x Intercontinental Champion
Youngest Intercontinental Champion (23 Years Old)
3x TNA World Heavyweight Champion
2x TNA Tag Team Champion with Matt Hardy
Jeff Hardy Family Life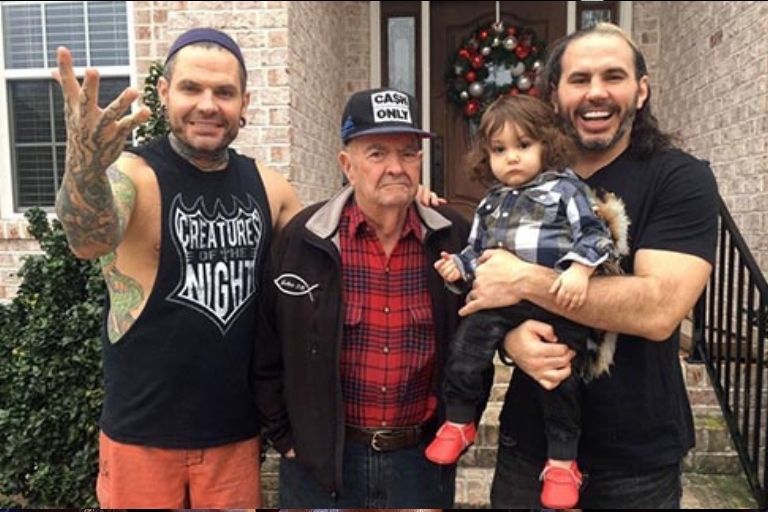 Jeff Hardy was born on August 31st, 1997 in Cameron, NC. He is the younger brother of Matt Hardy. He is the child of Gilbert Hardy and his mother Ruby Moore. The Hardy family had a hard time when Jeff was 9 as his mother in 1987 died due to brain cancer. He had an interest in motocross at 12 which led him to have his first bike which was a Yamaha YZ-80.
He was also a baseball player during his young days but it was over as he crashed in a motocross race which led to an arm injury. His next sport was American Football in high school where he played as a fullback and a linebacker but as time flew the decision of Jeff's for choosing pro wrestling caused him to stay out of it.
Jeff Hardy Relationship Status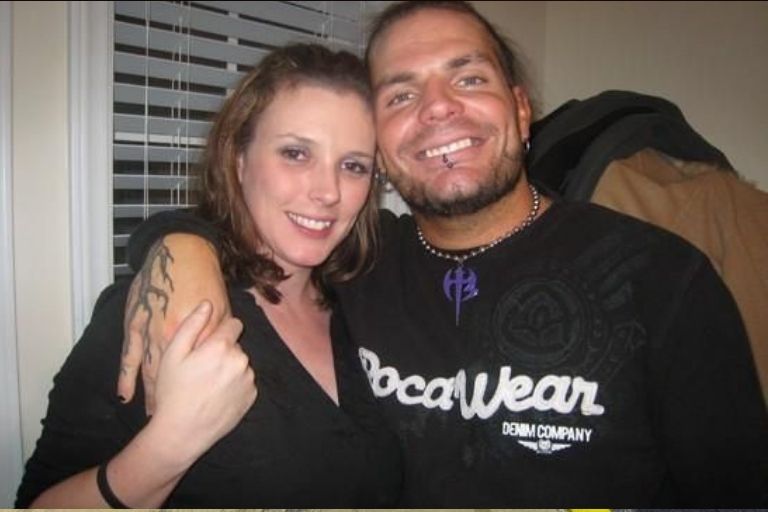 Jeff in his life only dated his current wife Bret Britt. They met in 1999 at a club in Southern Pines, NC, and dated for 12 years. In 2011, Hardy and Britt knot ties of marriage. The date was March 9th, 2011. They had their first child on October 10th, 2010 who is a girl named Ruby Claire Hardy as she is named after Jeff's mother. The 2nd child was born on December 31st, 2015 who is a girl named Nera Quinn Hardy.
Unknown Facts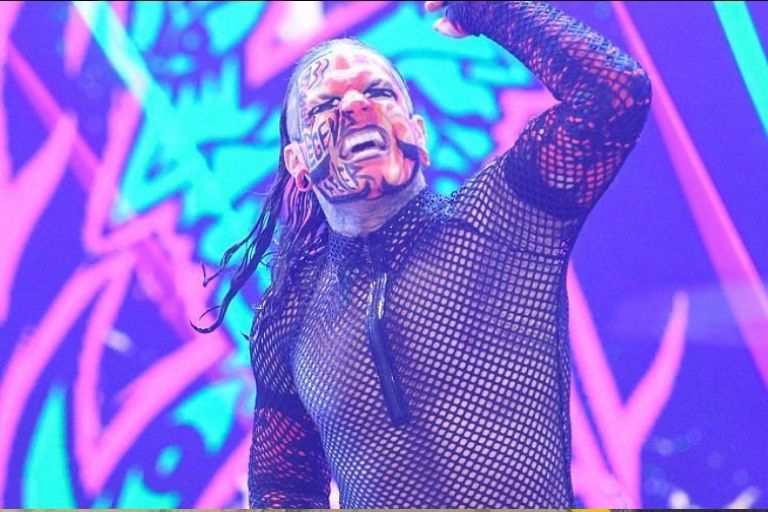 Hardy considers Vanilla Ice as a big influence on him
He has a nickname given by Scott Hall. It's called "ICE".
In 1994, Jeff debuted in WWF where he lied about his real age which was 16 and he told Vince McMahon it was 18.
Jeff Hardy has never won a Tag Team Championship in his entire career without his real brother Matt Hardy
Jeff and his brother Matt with Thomas Simpson created their own promotion called Organization of Modern Extreme Grappling Arts (OMEGA). This promotion consisted of talents like Shannon Moore, Gregory Helms, Joey Mathews, Steve Corino. He was the NFC Champion and Tag Team Champion with Matt in that promotion. This promotion was defuncted in 1998 when Jeff and Matt were signed by WWF.
Read More:-