Magnus Carlsen is arguably the greatest chess grandmaster the world has ever seen. He has been the top-ranked player in FIDE World rankings since 2010 and is only behind Garry Kasparov in time spent as the highest-rated player. Carlsen holds three championships at the moment and is World Chess Champion, World Rapid Chess Champion, and World Blitz Chess Champion.
Magnus is Norwegian by birth but has lived in many countries in his childhood because of the regular transfer of his father. His father Henrik is a chemical engineer and his mother Sigrun is an IT consultant. They lived one year in Espoo and had to move to Finland, then to Belgium, and finally returned to their homeland Norway in 1998.
Magnus was a gifted child from childhood and could solve 50-piece jigsaw puzzles at age of 4 only. His father was also an amateur chess player and he was the one who introduced him to this game at the age of just 5. At first, he didn't like chess much but in the desire to defeat his sister, he started taking chess seriously and ended up falling in love with chess.
He got an opportunity to get coached by Norway's renowned chess player Simen Agdestein. Simen not only improved his game but inspired him to be best of bests at a very early age. Carlsen has been a keen learner from an early age and 2000 year was his breakthrough year. He rose from ratings 904 to 1907 within a span of 3 months which completely shocked everyone as he was just 10 years old.
Before entering the center stage in Chess, Carlsen participated in many national tournaments and European tournaments which nurtured his skills, and in 2004, the world finally got glimpses of the supremacy of Magnus Carlsen. In 2013, the biggest moment in his career was when he defeated Viswanathan Anand to win the World Chess Championship.
In 2014, he again defeated Anand to defend his title. Magnus is still undisputed World Chess and is writing his own legacy in the world of Chess. In this article, we will look at his achievements outside the chess game like his net worth, personal life, house, etc.
Magnus Carlsen Net Worth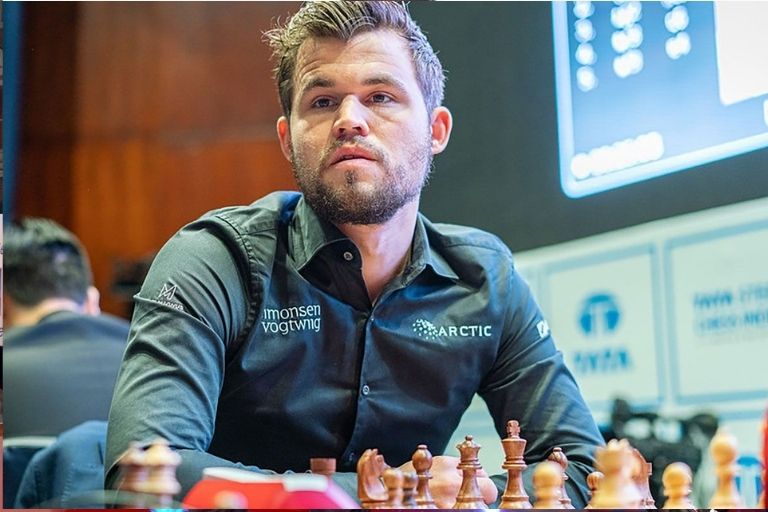 Magnus Carlsen's net worth is estimated to be around $8 Dollars which is around 60 crores in Indian rupees. Carlsen has been a reigning world champion since 2013, and most of the income he generates is through tournament prize money. He also owns a YouTube channel which is another source of income for him and Carlsen also endorses many brands
Magnus Carlsen Net Worth overview
| | |
| --- | --- |
| Name | Magnus Carlsen |
| Net Worth | 60 Crores |
| Salary per month | Approx. 2 Crore |
| Profession | Chess Player |
| Year Active | 2004 |
Let's now go into details of Magnus Carlsen's net worth.
Magnus Carlsen's Brand Endorsements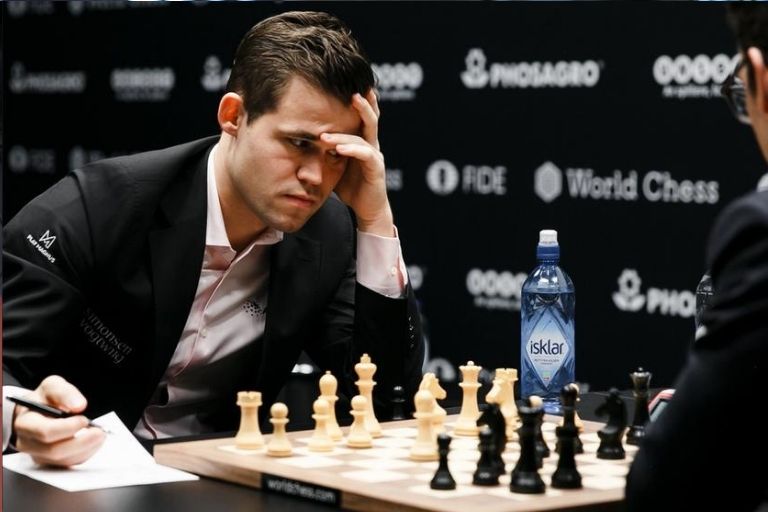 Magnus Carlsen is one of the finest players to ever play chess and is arguably the greatest of all time. His brand value is very high and he has endorsed many big brands throughout his illustrious career. In 2020, he signed a record deal with Unibet which made him the highest-earning chess player in the media world. He reportedly earns $2 million through endorsements.
Unibet
Simonsen Vogt Wigg
Arctic Securities
Mastercard
Skilling
Instaforex
Magnus Carlsen Social Media Appearance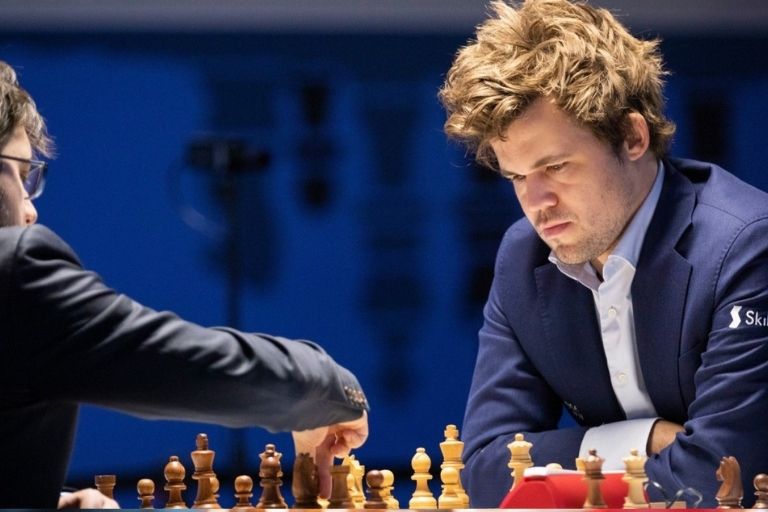 Magnus Carlsen is a very calm and composed personality like a typical chess player. Although, he is a very fun-loving type of guy in real life. He is not that active on Social media platforms like Instagram, Facebook, and occasionally posts but he is very active on YouTube world. He takes various adventurous challenges with his fans and people passionately follow his youtube channel. He earns $1 million through YouTube.
| | |
| --- | --- |
| Social Media Platform | Followers |
| Instagram | 628K followers |
| Twitter | 663K followers |
| Facebook | 556K followers |
| YouTube | 615K followers |
Magnus Carlsen Cars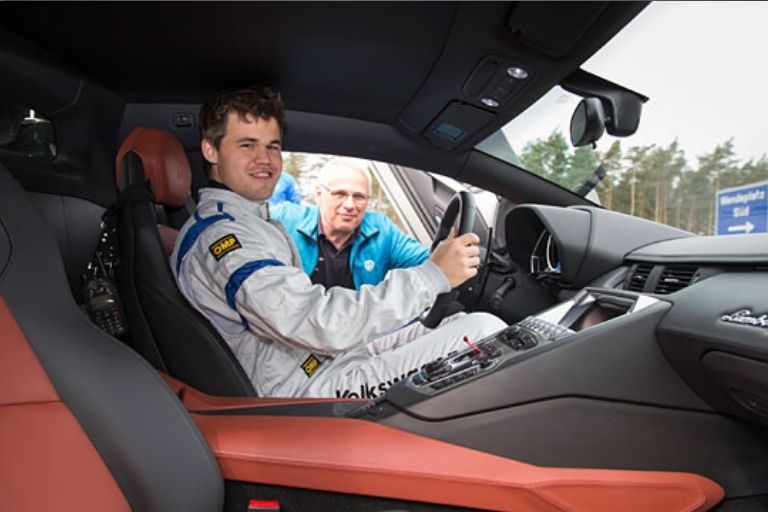 Magnus Carlsen is fond of cars and was even invited by Volkswagen in 2015 for a special invitation to their car racing unit. He is a fan of car racing and is often snapped on various racecourses across Norway. He himself owns many vintage cars and usually uses his Lamborghini to travel around the city with his Girlfriend.
Magnus Carlsen's Property
Magnus Carlsen lives in Olso with his family. He purchased his dream house in 2015 and has given tours of the exotic houses in many interviews. In Childhood, his family had to live in various countries in Europe and his house specifically depicts various living cultures of European countries. Like he has built his roof design according to Swiss-Style and his bedroom has been designed as per eastern nations. He counts his house as his biggest achievement yet and the value of his house is still under consideration.
Personal life and Family life of Magnus Carlsen
1. Family and Personal info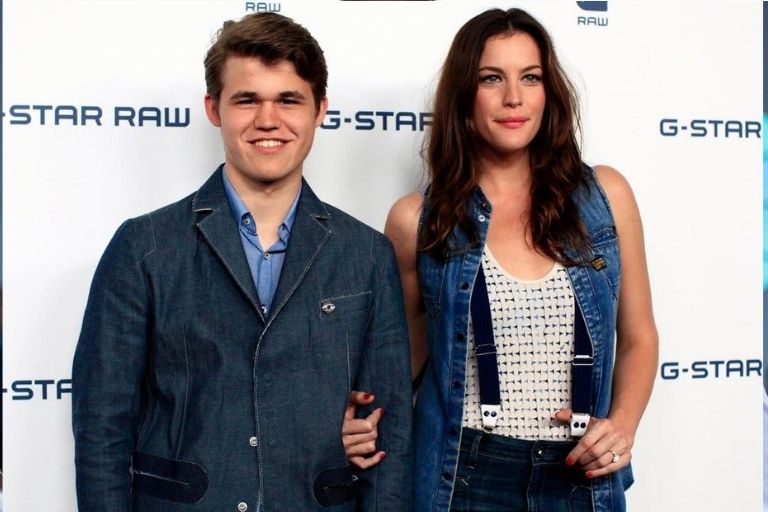 Magnus Carlsen was born on 30th November 1990 in Tønsberg, Norway. His father was a chemical engineer and had to shift across many European countries for his work purposes but they finally moved back to Norway in 1998. His father was the one who introduced him to chess as he himself was an amateur chess player during his days. His mother was also an IT consultant and he is very close to his family and still lives with them
| | |
| --- | --- |
| Full name | Sven Magnus Øen Carlsen |
| Date of Birth | 30th November 1990 |
| Birth Place | Tønsberg, Norway |
| Father | Henrik Albert Carlsen |
| Mother | Sigrun Øen |
| Siblings | Ingrid Carlsen, Ellen Øen Carlsen, Signe Carlsen |
| First International Tournament | 2004 Corus chess tournament |
| World Champion | 2013- Till now |
| Highest Rating | 2882 in May 2014 |
| World Number 1 rank | 2010- Till now |
| Current Rating | 2885 (October 2021) |
2. Favourite Things: Hobbies, Friends, etc
| | |
| --- | --- |
| Favorite Game after Chess | Football |
| Favorite Club | Real Madrid |
| Favorite Social media platform | YouTube |
| Favorite food | Italian food |
| Favorite Actress | Ingrid Berdal |
| Favorite Actor | Aksel Hennie |
| Favorite Holiday Destination | Switzerland |
| Favorite Color | Black |
| Hobbies | Football, Tennis |
3. Affairs and Marriage
Magnus Carlsen is in a relationship with Elisabet Lorentzen Djønne and they met in 2017 in the Isle of Man International Tournament. He won that tournament and thanked Elisabet for his lucky charm. They have been dating for almost years and in January 2020, Magnus made his relationship official on Instagram. Elisabet is a Norwegian model and has even taken part in many beauty pageant competitions.
Achievements of Magnus Carlsen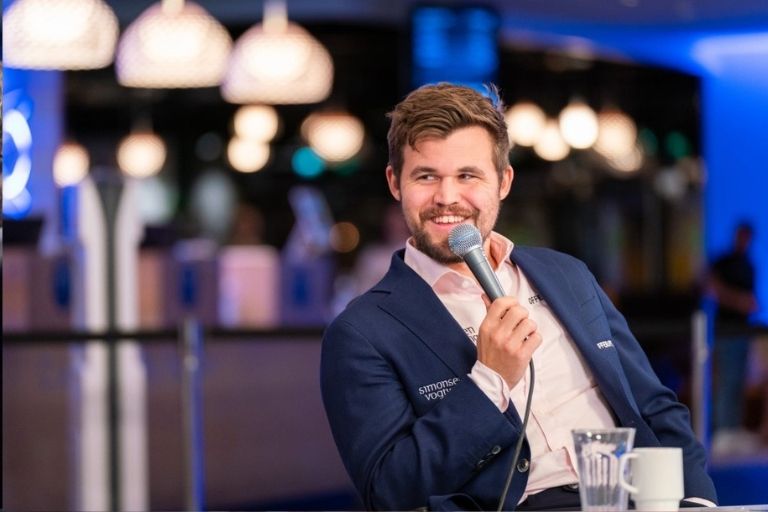 Magnus Carlsen won the World Chess Championship in 2013 and is still the champion.
He won the Rapid and Blitz Chess Championship in 2014.
He has an IQ over 190
Magnus Carlsen is the highest rated Chess player of all time.
Magnus Carlsen became the 2nd youngest World Champion in 2013.
Unknown Facts about Magnus Carlsen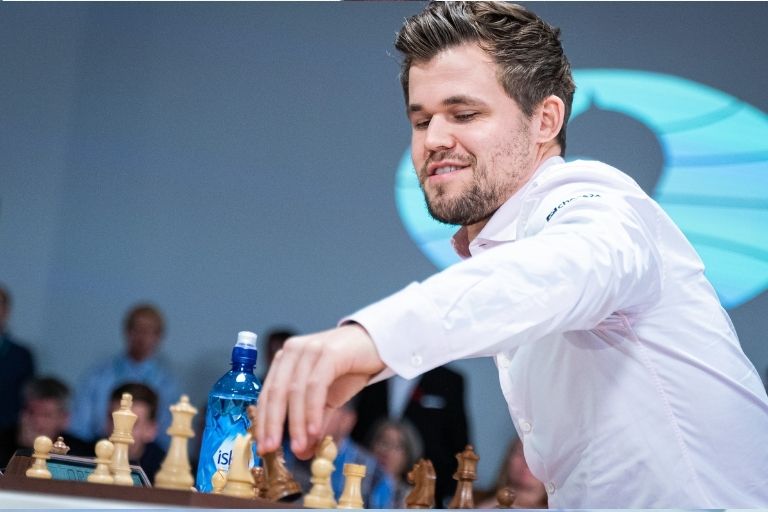 Magnus Carlsen was awarded as "sexiest men of 2013″ by Cosmopolitan.
In 2016, a Documentary based examining his life was released named "Magnus".
He is a big fan of Real Madrid.
He took the honorary kickoff in Real Madrid's Laliga Game in 2013 after winning the World Chess Championship.
He is father is also a amatuer level Chess Player
Magnus Carlsen once was ranked 1 in Premier League's official fantasy football table in 2019.
Magnus Carlsen finished as 10th best fantasy football manager that season.
He regularly plays Sunday league football in his hometown.
FAQs about Magnus Carlsen
Q. Magnus Carlsen is from which country?
Norway
Q. Is Magnus Carlsen married?
No
Q. Is Magnus Carlsen Highest Ranked Player in Chess History?
Yes he achieve that feat in May 2014
Q. Is Magnus Carlsen World Champion since 2013?
Yes
Q. Is Magnus Carlsen Chess World Champion?
Yes
Q. Is Magnus Carlsen a fan of Real Madrid?
Yes
Q. What is the age of Magnus Carlsen?
30
Q. Does Magnus Carlsen have a Youtube Channel?
Yes
Read More:-