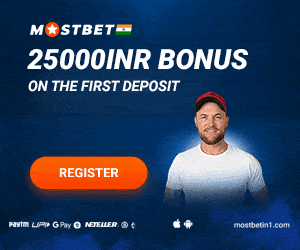 Sonya Adams, better known as Sonya Curry is the mother of NBA superstars Seth and Stephen Curry. She is also the ex-wife of Dell Curry, with whom she separated in 2021.

Sonya was born to Cleive and Candy Adams on 30th May 1966. She grew up in Radford, Virginia, and studied at Virginia Tech college where she also happened to meet her future husband Dell Curry. She was seen in almost all of the games that Dell played in the NBA as she would travel with her family to watch her ex-husband play.
Sonya Curry's Net Worth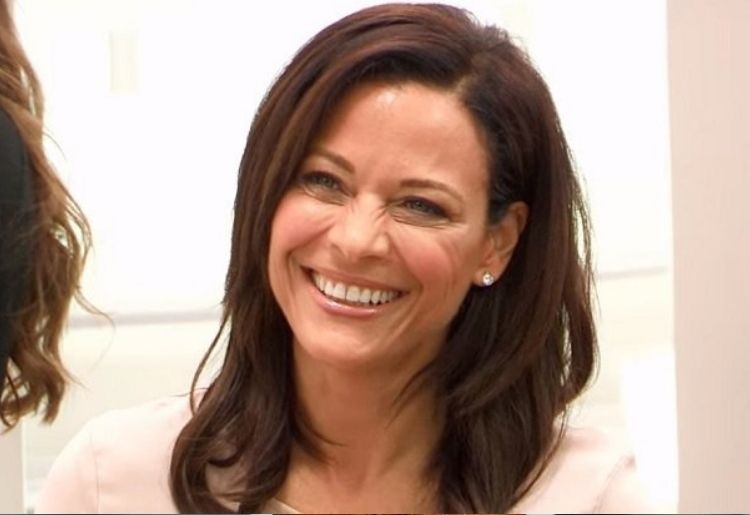 Sonya Curry's Net Worth is estimated to be around $5.5 million. Most of which has come from endorsements that she did along with her ex-husband and children. It is not known if she got any settlement from her divorce with Dell Curry.

| | |
| --- | --- |
| Net Worth | $5.5 million |
| Born | 30th May 1966 |
| Age | 55 years |
| Country of Origin | United States of America |
| Source of Wealth | Endorsements, Work as a school President |
| Last Updated | 2021 |
Assets: Sonya owns the Christian Montessori School at Lake Norman along with her ex-husband Dell Curry. She is also the current President of the School.

Salary: It is not known how much salary Sonya gets as the President of the Christian Montessori School if any.
Sonya Curry's College
Sonya graduated from Virginia Polytechnic Institute and State University which is also known as Virginia Tech. She got a degree in Education and reportedly graduated with flying colors.
Sonya Curry's Sports Career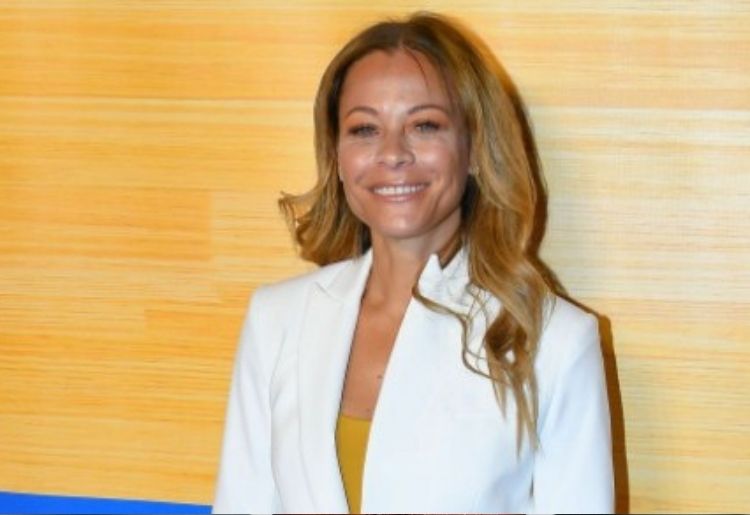 Sonya has always had a liking for sports. In high school, she used to play Volleyball, Basketball and was also a track and field athlete.

She did her graduation from Virginia Tech where she was a Volleyball player for the Hokies. Sonya was reportedly one of the best players on her team and was one of the main reasons why the Virginia Tech team was so successful in women's Volleyball at that time. She also earned all-conference honors in the Metro Conference as a junior.
In her junior year, she tallied 57 aces, which was the sixth-most in a season at that time. Sonya reportedly stopped playing Volleyball after graduation and focused more on her husband and her children.
She is a mother to two NBA superstars and one National level Volleyball player. So, it's safe to say that she instilled the spirit of sportsmanship into her children.
Sonya Curry's Work Career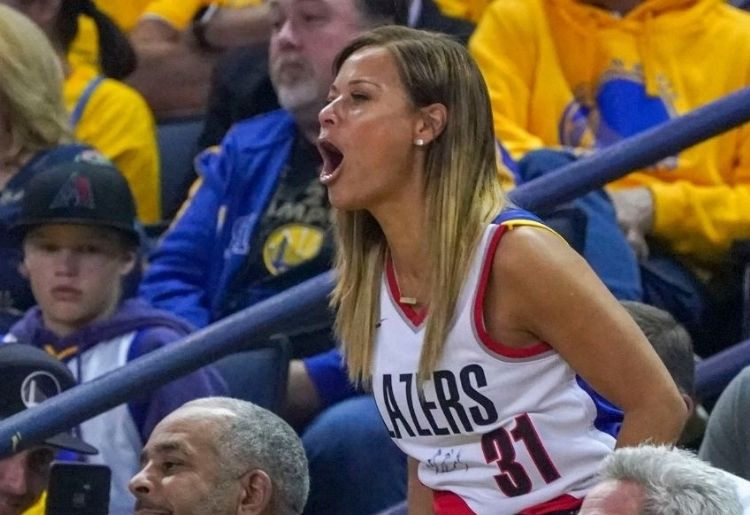 Sonya reportedly received a degree in Education from Virginia Tech and always wanted to have a career in the field.
She founded the Christian Montessori school along with Dell Curry in 1995. Sonya is now the president of the School which is in Huntersville, North Carolina. The Montessori School is a non-profit Christian school dedicated to following Christ as well as the spiritual upbringing and academic development of children through the Montessori method of education.
Her Children, Stephen, Seth, and Sydel Curry also studied from this very school.
Also Check: Shroud Net Worth 2021
Limelight on Sonya Curry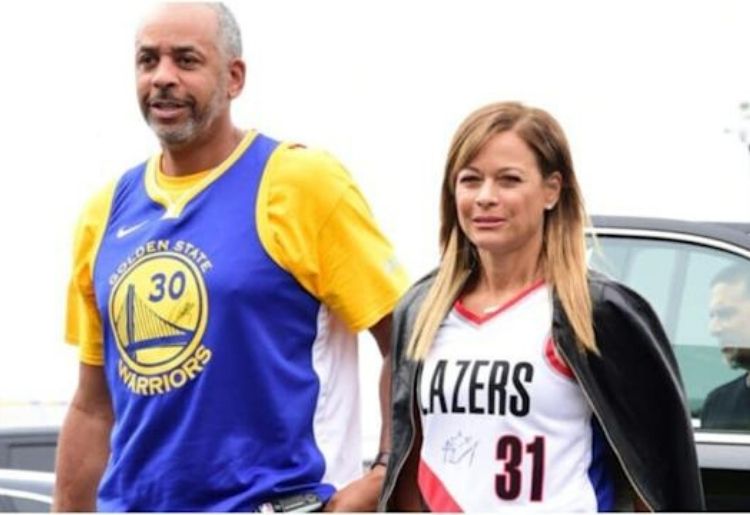 Sonya has always been in the limelight since marrying Dell Curry.
The former Volleyball player was regularly seen supporting her husband in his Basketball games during his playing career. Sonya would attend most of her husband's NBA games and was always his biggest Cheerleader.
Nowadays, she can regularly be seen in the games of the 76ers and the Golden state warriors where her sons Seth and Stephen play respectively. Sonya is one of the most recognizable people in any NBA game that she attends.
Sonya Curry's Personal Information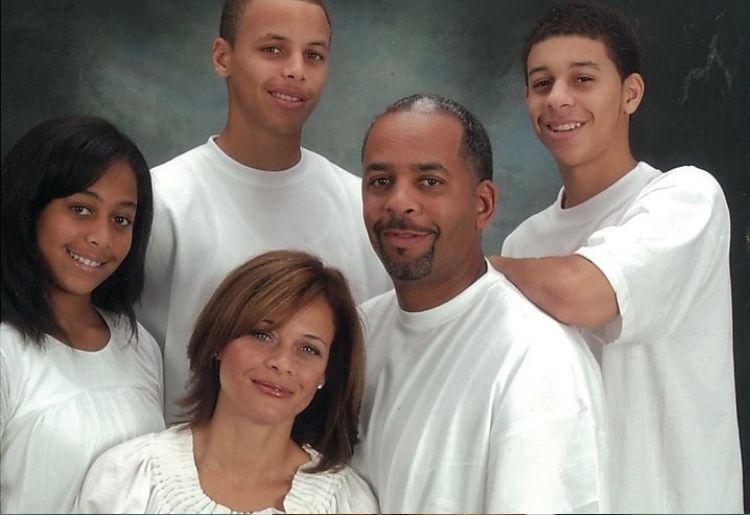 The following are some personal information about Soya Curry:
| | |
| --- | --- |
| Name | Sonya Alicia Adams |
| Date of Birth | 30th May 1966 |
| Age | 55 years |
| Born in | Radford, Virginia, USA |
| Parents Name | Cleive Adams and Candy Adams |
| Occupation | Educator |
| High-School | Virginia Polytechnic Institute and State University |
| College | Virginia Tech |
| Ex-Spouse | Dell Curry |
| Citizenship | American (United States of America) |
| Height | 1.60 m (5 feet 3 inches) |
| Weight | 54 kg |
| Divorced on | August 23, 2021 |
| Children | Stephen, Seth, and Sydel Curry |
| Played volleyball for | Virginia Tech Hokies |
| Hair Colour | Dark hair |
| Eye Colour | Blue eyes |
| Grandchildren | Riley Curry and Ryan Curry |
| Known for | Dell Curry's ex-wife, Stephen, Seth Curry's mother |
Sonya Curry's Affairs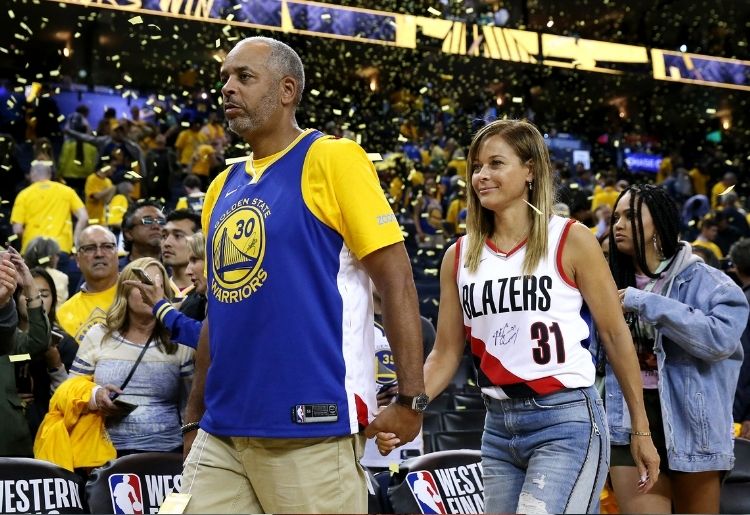 Dell Curry: Sonya met Dell Curry when they were studying at Virginia tech. The couple got married in 1988 and had three children together. Right from their courtship days, Sonya was always by Dell's side, accompanying him to every game of his. After their wedding, the family frequently traveled from Cleveland to Utah for the Basketballers games. The couple announced that they would be parting ways and finally divorced from each other in 2021 after 33 years of Marriage.
Steven Johnson: Dell Curry accused Sonya Adams of having an affair with former NFL player, Steven Johnson for many years. Dell said this in the court proceedings during their divorce. Sonya denied this and said that she got into a relationship with him after her relationship ended with Dell Curry. She also accused Curry of cheating on her many times during their 33-year marriage.
Sonya Curry's Children
Sonya Curry has three children, her eldest son Stephen currently plays for the NBA side Golden State Warriors and has won the NBA title three times.
Seth Curry, her second son also plays in the NBA and represents the Philadelphia 76ers. Her daughter, Sydel played volleyball at Elon University and has also appeared on the American TV show Say Yes to Dress!
Sonya Curry's Controversies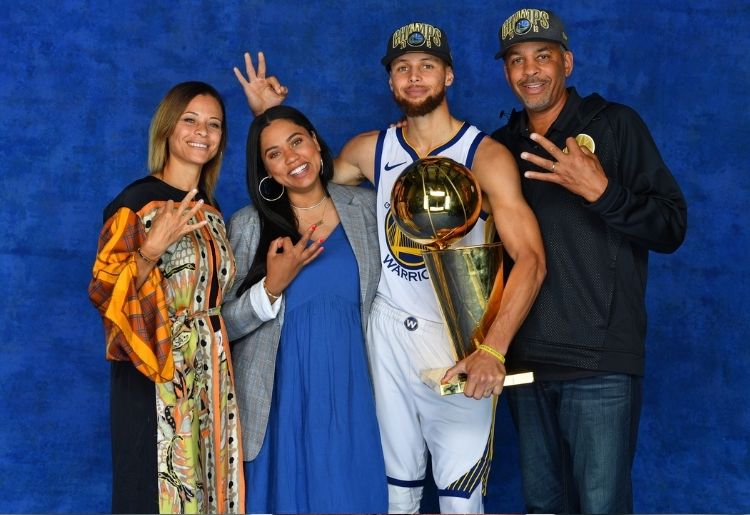 Divorce with Dell Curry: Sonya Adams' divorce with her husband and college sweetheart Dell Curry was controversial as the couple ended their marriage after staying together for 33 years.
In the court, both of them blamed the other for infidelity. Dell Curry blamed Sonya for allegedly having a relationship with NFL star Steven Johnson. Sonya denied this and said that the relationship started after the couple had mutually agreed on the divorce. Sonya then blamed Dell Curry for having extramarital affairs. She said Dell was unfaithful throughout their marriage with different women and his infidelity was well known to family and close friends.
FAQs about Sonya Curry
Q.

Are Dell and Sonya still married?
No, the couple got divorced in 2021 after 33-years of marriage.
Q.

What does Sonya Curry do for a living?
She is an administrator and the president of the Christian Montessori School.
Q.

Where does Sonya Curry live?
She lives in Radford, Virginia, U.S.A.
Q. Where did Sonya Curry do her high schooling

?
Virginia Polytechnic Institute and State University
Q.

Who is Sonya Curry dating now?
Sonya is reportedly dating Steven Johnson after her divorce from Dell Curry
Q.

What is Sonya Curry's name after her divorce?
Sonya Adams is her birth name and she would most probably use this after his divorce
Read More:-