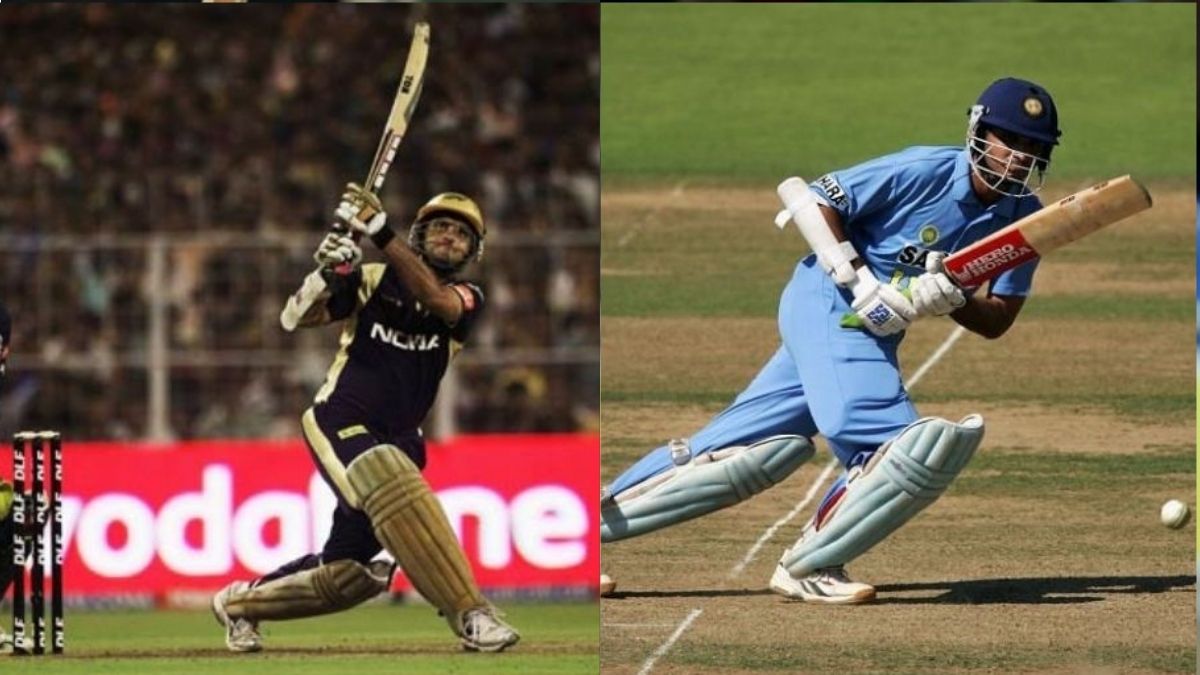 Indian cricket history is replete with Ganguly's contributions. It was at once his biggest fear and biggest love to play for the team during one period of his playing days. The most noteworthy aspect of his captaincy tenure has to be the history that was written. He is most remembered for what he did as a captain in guiding a young team to success, not his proficiency on the offside or his prolific partnership with Sachin in ODIs.
During the tumultuous days following the match-fixing scandal, he brought together Rahul Dravid, Sachin Tendulkar, and Anil Kumble to form a team that would be formidable at home and more than competitive overseas. India's admirable display in away tours resulted from his relationship with John Wright, the first foreign coach to coach India.
A key component of Ganguly's approach was to show courage and to lead by example. As a result of his ability to get under opponents' skin, Ganguly earned quite a few calls into the match referee's cabin. However, he stayed steadfast and maintained that the attitude helped India grow. The performances he put up on the field matched his actions. The 2003 World Cup final was the most successful tournament of his career.
Though he had a successful captaincy career, his batting form deteriorated. In 1996, Ganguly dominated the English cricket world with several hundred-plus scores. He then began opening the innings in ODIs with Sachin Tendulkar. They formed the most dangerous opening partnership ever in ODI cricket, but their success in the shorter format didn't translate in the same way to the longer format.
Bowlers and captains worldwide picked up Ganguly's deficiency against short-pitched bowling, and he was labored over by the bowlers in the longer format. His troubles were beginning, however.
Greg Chappell became India's coach in 2005 after John Wright stepped down. The two opinionated people began to have a strained relationship over time. Media outlets made Chappell's dismissive mail to the BCCI regarding the then captain's leadership abilities public.
The senior members of the team had to calm down the hurt Ganguly so that he could continue on tour. The poor form of his batting didn't help either, and Ganguly received little public support. In the last two years, he hadn't scored much. Ganguly's long-drawn-out drama finally ended when Dravid was named Ganguly's successor and Ganguly was dropped from India's national team.
He was on and off in the team throughout the season but failed to secure a permanent spot. He was recalled to a team in 2006 that had just exited the Champions trophy humiliatingly after losing to Australia.
As an ex-captain and returning to the game after a long break, Ganguly was desperate for runs that could restore his reputation. As the highest run-scorer in the series, he batted calmly. In 2007, he was ranked as the second-highest run-getter behind Jacques Kallis in the ODIs. Following a Man of the Series win against Sri Lanka, he improved in ODIs too.
A series of two-day tests in Bangalore also saw Ganguly set a career-high of 239 points against Pakistan. However, these performances did not earn him a spot in the CB series in Australia in 2008, as the selectors chose a young, dynamic team. The selectors went for a young team with an eye to the future in the 2008 CBC series in Australia when he was not selected. In the Sri Lanka series, he failed to produce the big scores, and his inclusion for Australia's tour was once again questioned.
In response to the questions, Ganguly retired after his final series in Australia. In an emotional farewell, the captain MS Dhoni handed over his captaincy during his last Test match in Nagpur, 2008.
Ganguly's waving of his shirt on the Lord's balcony during his playing days, his coming late for the toss, etc., attracted attention. In 2004, he received an award called the Padma Shri, which ranks as one of the highest civilian honors in India. In 2004, he received an award called the Padma Shri, which ranks as one of the highest civilian honors in India.
Even after retiring from playing, he remains an active player on the domestic circuit and plays both in the Ranji Trophy and the IPL successfully until 2012.
Sourav Ganguly Net worth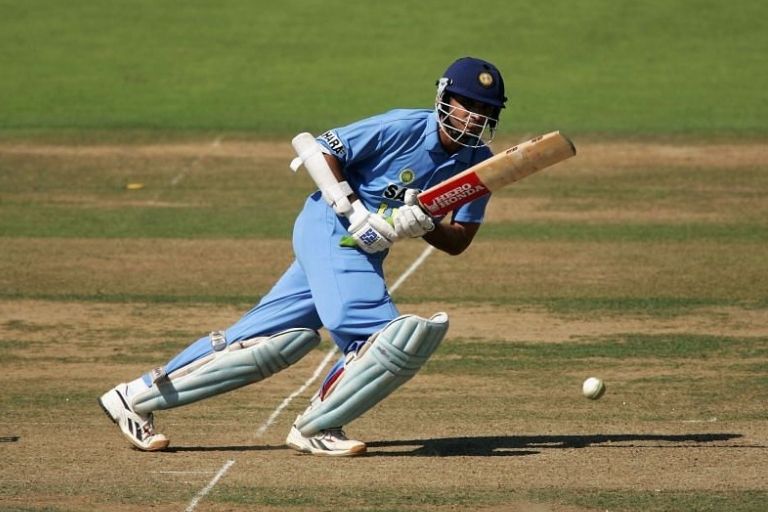 Sourav Ganguly is one of India's wealthiest cricketers, and his entire net worth is estimated to be $50 million, which is 365 crore Indian rupees in local currency. Cricket was the primary source of income for Sourav during his playing days. He is the President of BCCI now, and his brand value has grown exponentially; He also makes money through brand endorsements. The total average income per Year is Rs.26 Cr.
Sourav Ganguly Net worth through the years(INR)
2017
261cr
2018
287cr
2019
313cr
2020
339cr
2021
365 Cr
Let's now go into details of Sourav Ganguly's net worth
Sourav Ganguly's Source of Income
IPL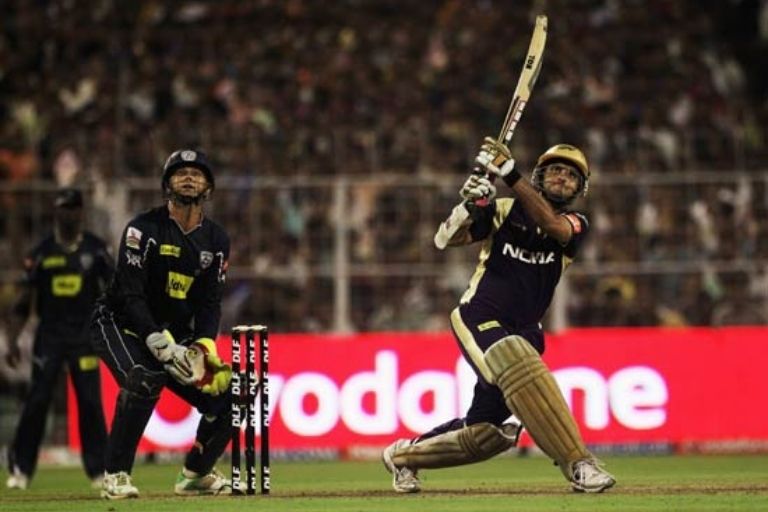 Sharukh Khan's Kolkata Knight Riders (KKR) franchise roped him in as their skipper. He was picked up by the Pune warriors later in 2011 and played with them till 2012.
His overall batting average in the IPL is 25.43, and his strike rate is 106.80. He has played in 59 matches and scored 1349 runs. He has scored seven half-centuries in the IPL.
Sourav picked up ten wickets ay an economy rate of 7.89 (overall)
| | | |
| --- | --- | --- |
| Year | Salary (in rupees) | Team |
| 2008 | 43,700,000 | KKR |
| 2009 | 43,700,000 | KKR |
| 2010 | 43,700,000 | KKR |
| 2011 | 18,400,000 | PW |
| 2012 | 18,400,000 | PW |
| | | |
| Grand Total | 167,900,000 CR. | |
Saurav Ganguly's Brand Endorsements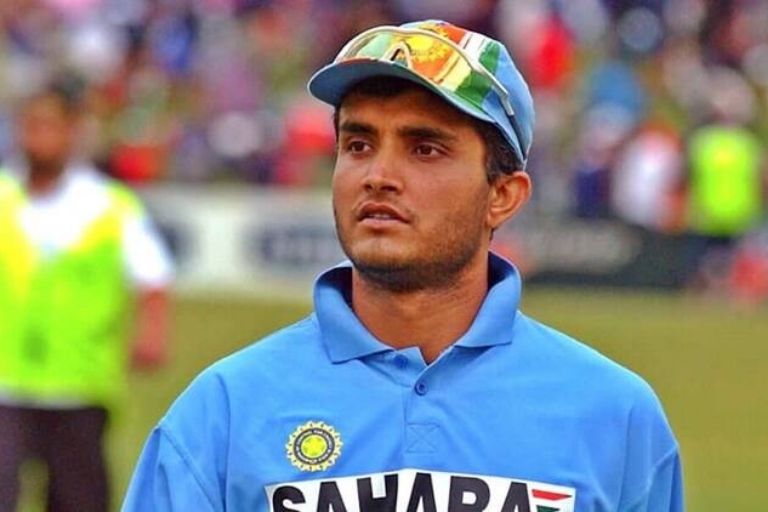 Sourav is a huge brand name that sells in India. Multiple Corporate have roped him in for their advertisements. He has been in this business for nearly 20 years now. Here are the products he endorses.
JSW Cement
• Ajantha Shoes
• My 11 Circle
• Tata Tetley
• Senco Gold
• Aguilar Lens
• Fortune Oil
• Puma
• DTDC
Sourav Ganguly Social Media Appearance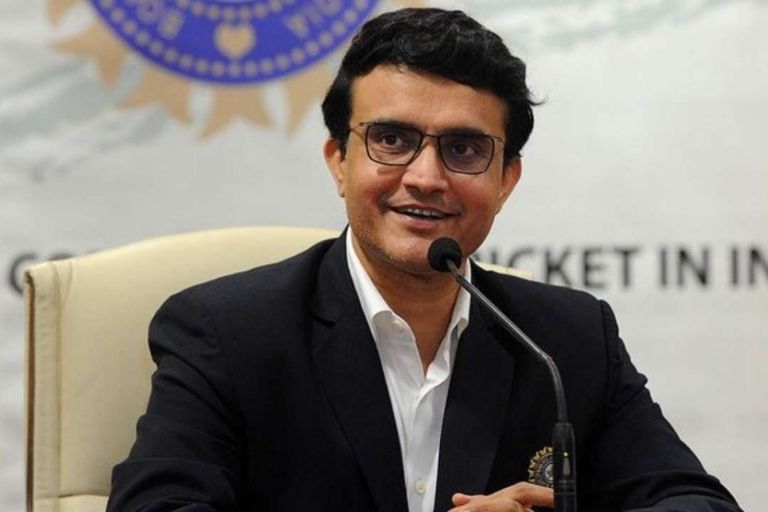 The former Indian Captain Sourav Ganguly is sought after by numerous followers on social media. His popularity has not diminished after his retirement and has risen after becoming the BCCI president.
Sourav Ganguly Cars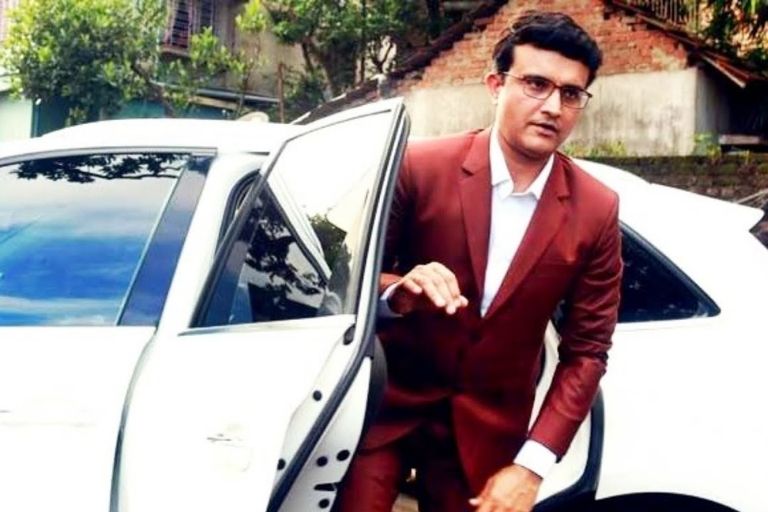 Sourav Ganguly has some luxurious cars in his collection and is proud of many big brands like BMW and Mercedes Benz. The value of the cars collectively is at 4.70 Cr.
| | | |
| --- | --- | --- |
| Range Rover – | Evoque | INR 61.94 Lakhs |
| Mercedes-Benz | Mercedes GL 77.82 | INR 77.82 lakhs |
| Audi. | Q5 | INR 56 lakhs |
| Mercedes-Benz | CLK convertible | INR 84 lakhs |
| BMW | 730 D | INR 55.99 lakhs. |
| BMW | 730 LD | INR 1.32 crore |
Sourav Ganguly's Property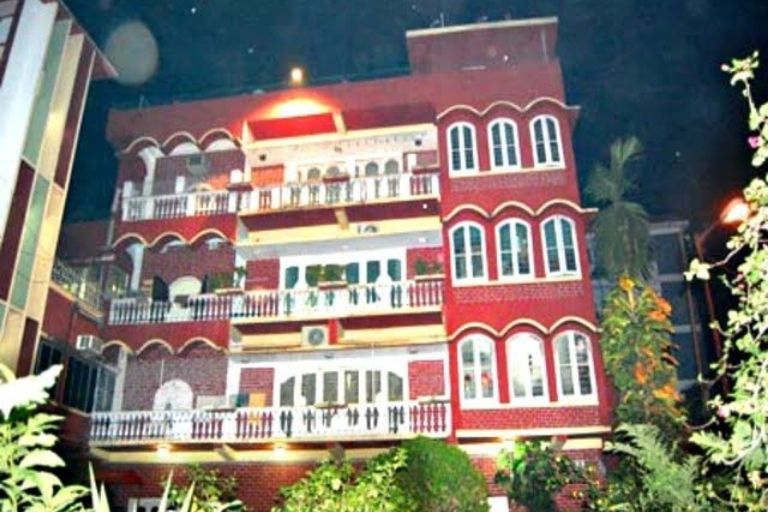 He owns many properties in India and England.
Sourav Ganguly's Investment
None
Personal life, & Family of Sourav Ganguly
| | |
| --- | --- |
| Full name | Sourav Chandidas Ganguly-(or) Sourav Gangopadhyay |
| Date of Birth | July 8 1972 |
| Birth Place | Kolkata, West Bengal |
| Father | Chandidas Ganguly- |
| Mother | Nirupa Ganguly |
| Wife | Dona Ganguly |
| Daughter | Sana |
| Domestic Cricket debut | Ranji season in 1990–91 |
| IPL Debut | IPL 2008, |
| TEST Debut | June 20, 1996, v England |
| ODI Debut | January 11, 1992, v West Indies |
| T20I Debut | NA |
| | |
| --- | --- |
| Best Friend | _ |
| Nickname | Dada, Prince of Calcutta, Maharaj, God of the Off Side |
| Favorite Actor | |
| Favorite Actress | NA |
| Favorite Singer | NA |
| Favorite Social media platform | All Three platforms |
| Favorite food | |
| Favorite song | _ |
| Favorite Cricketer | David Gower |
| Favorite Sportsperson | _ |
| Favorite Coach | John Wright |
| Hobbies | Playing Football and music |
| Favourite Stadium | |
Affairs and Marriage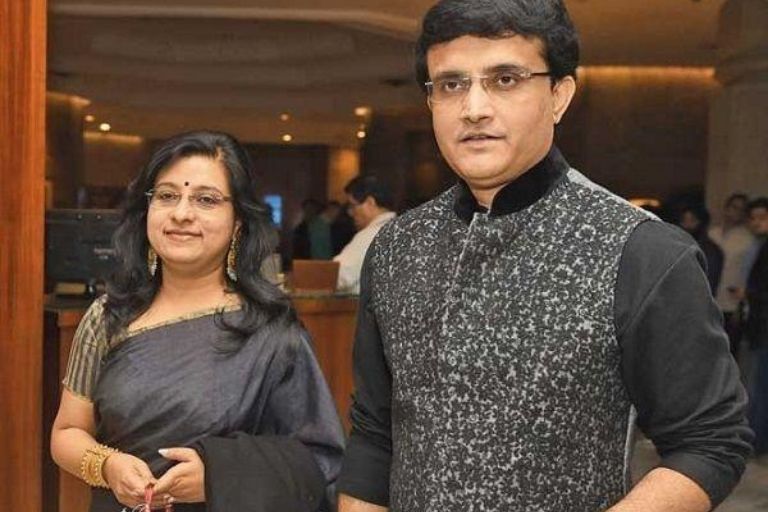 Dona Ganguly and Sourav Ganguly have a love story that deserves to be written. I would like to share some details about Ganguly's personal life and his twenty-year relationship with his wife. During their childhood, Sourav Ganguly and his wife Dona Ganguly were neighbors.
Although the relationship between the two families was not as good as it could have been, Ganguly and Dona still developed a strong affection for one another. The friendship between the two eventually developed into love.
Not many are aware that Dona Ganguly, Sourav Ganguly's wife, is an Indian Odissi dancer. In 1997, she eloped with and married her childhood friend Ganguly. In a 1996 report by Zee News, Ganguly proposed to Dona before leaving for England.
In August 1996, the two were legally married in court. In the beginning, their families were unaware of the marriage. The couple was married again, following proper rituals and family blessings a year after their court marriage.
Controversies surrounding Sourav Ganguly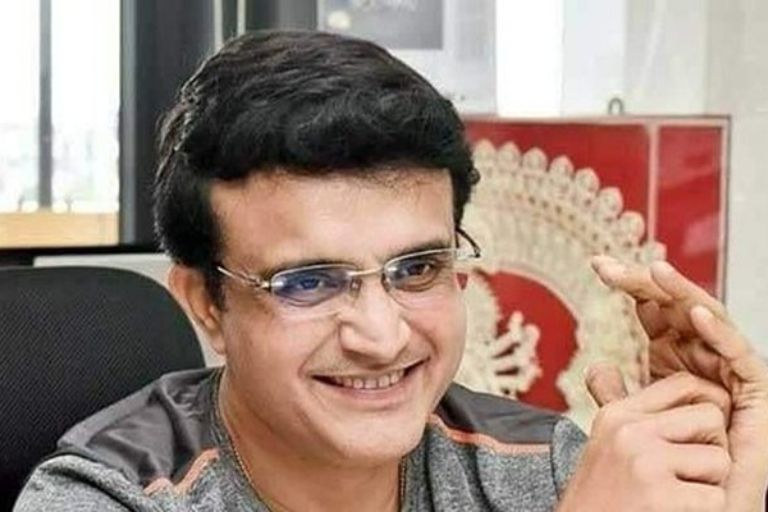 During that tour Down Under, Ganguly was accused of refusing to carry drinks, a role reserved for benched players. Ganguly denied these allegations years later. In a recent interview, Rediff quoted him as saying, "I am not sure where this story has come from. In 1992, we had a manager with us on the trip to Australia, Mr. Ranbir Singh. He is probably the worst person I have ever met. Our long tours to India have been hampered by managers like him. A shame for Indian cricket, a shame for the country."
In one account, he allegedly handed his sweater to teammate Michael Atherton so he could carry it beyond the boundary as a display of "princely behavior." Others were purported to have carried the kit bag he had expected others to carry.
In early 2001, several rumors regarding Ganguly's relationship with actress Nagma began to circulate as India prepared for their home series against Australia. They performed a puja designed for married couples at a South Indian temple. In the face of these circumstances, Dona Ganguly stood by her husband, telling Sify, "This is rubbish.". As a result of the way some newspapers have smeared us, I am extremely angry. Sourav's unfortunate to be the victim of such things."
He turned up late for a toss with Steve Waugh.
Mike Denness came down hard on the Indian players at the second Test against South Africa in 2001 played at Port Elizabeth. In addition to being charged with ball-tampering, Tendulkar received a suspension for failing to maintain control of his players on the field. Shiv Sunder Das, Deep Dasgupta, Harbhajan Singh, and Virender Sehwag were also suspended for over-appealing. After some off-the-wall media and government backlash, only Sehwag was allowed to serve his ban. It is evident that the Indian team, although Ganguly escaped, was gradually adopting Ganguly's style of play and not being meek anymore.
What sort of person would dare to perform such a feat on the hallowed turf of Lord's? Would anyone dare to strip off to reveal their upper bodies, then wave their shirts in celebration? Ganguly did just that in 2002. Ganguly's team celebrated the NatWest series victory by removing his shirt on the Lord's balcony as he waved it as his team chased down 326 runs.
The Indian team management changed in 2005 as coach Greg Chappell took over from John Wright. During Ganguly's tough run at the crease, pressure mounted. He was told quite frankly by Chappell during Zimbabwe's tour that captaincy was perhaps affecting his performance as a batsman, negatively affecting the team. He revealed later that he had been asked to resign after hitting a difficult hundred in the first Test. Greg Chappell's email to the board detailed a saga of disagreements between himself and Ganguly.
It snowballed into a big affair. As a result of the tour, Ganguly was dismissed from the one-day squad and was cut from the captaincy. As a result of the tour, Ganguly was dismissed from the one-day squad and was cut from the captaincy. After nearly a Year on the sidelines, he regained his spot. It remains one of the tensest times in Indian cricket. During the ODI against a Dravid-led Indian team, fans in Kolkata were not pleased with this and cheered for the South Africans. After being knocked out of the ICC Cricket World Cup 2007 first, the Chappell era ended in disgrace.
Stats of Sourav Ganguly career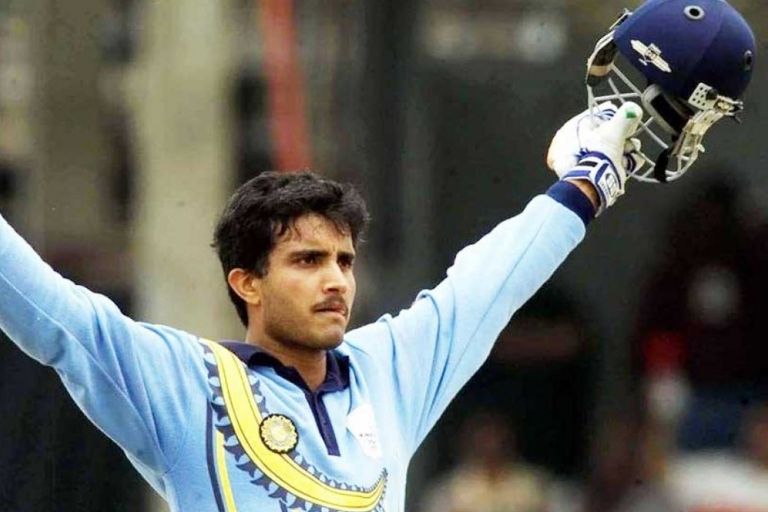 | | | | | | |
| --- | --- | --- | --- | --- | --- |
| Format | Matches | Runs | The 50s | 100s | Wickets |
| Test | 113 | 7212 | 35 | 16 | 99 |
| ODI | 311 | 11363 | 72 | 22 | 171 |
| T20I | 59 | 1349 | 7 | 0 | 20 |
Achievements of Sourav Ganguly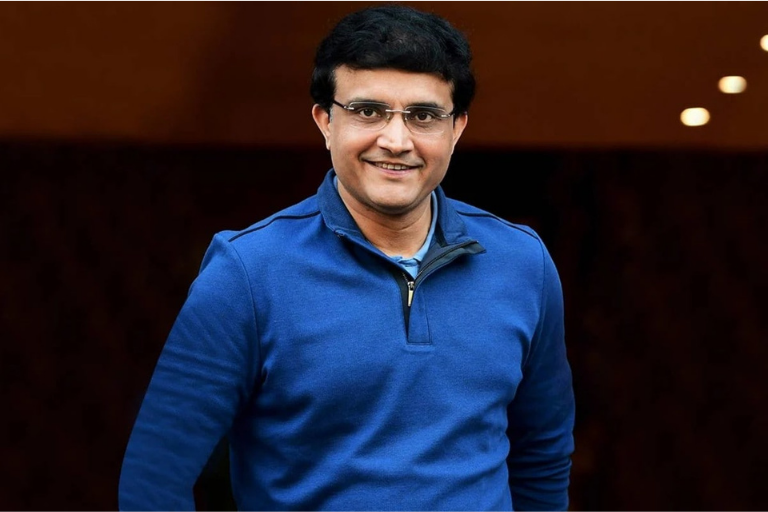 Ganguly achieved 10,000 runs in an ODI faster than Sachin Tendulkar.
Ganguly is a good one-day player because of his average of 40 and strike rate of 73.
Sourav Ganguly debuted in the Test match against England on June 20, 1996, while he played his last Test match against Australia on November 6, 2008. Ganguly failed to score in his last Test match. Thus, Sourav Ganguly is the only batsman to score 100 in a debut Test match and had his last innings ended by the first delivery.
Throughout his time as India's Test captain on foreign soil, he enjoyed great success. Ganguly captained 28 matches, out of which the Indian team won 11; Kohli broke this record in August of this Year. For the Cricket World Cup, Ganguly still holds the record for the most points scored by an Indian batsman.
The record for the highest individual score in the Cricket World Cup belongs to Ganguly-183 runs
Until AB de Villiers of South Africa broke his record in 2017. He was the fastest batsman to score 9,000 runs in ODIs.
The only cricketer to achieve the unique feat of scoring 10,000 runs, taking 100 wickets, and catching 100 balls in one-day international cricket.
The only nine cricketers in history to score a century and take four wickets in the same game is Sourav Ganguly.
It is one of the 12 feats of talented cricketers globally that Sourav Ganguly has achieved.
In terms of runs scored in a series, Sourav Ganguly is already the 5th highest scorer.
In addition, he is the first player in the history of the ICC Champions Trophy to score three centuries.
During the ICC Champions Trophy final, he recorded an individual batsman's highest-scoring individual score (117).
Among the 14 cricketers in the world who have played 100 or more Tests or 300 or more ODIs.
Sourav Ganguly has won numerous awards for his contributions to sports.
A few of these awards include the Padma Shri 2004, the CEAT Indian Captain of the Year, the Arjuna Awards, the Arjuna Awards for the Sports Star of the Year, the Ramma Roy Awards.
The Board of Control for Cricket in India (BCCI) elected Sourav Ganguly as President in October 2019 due to his outstanding leadership skills.
Unknown Facts about Sourav Ganguly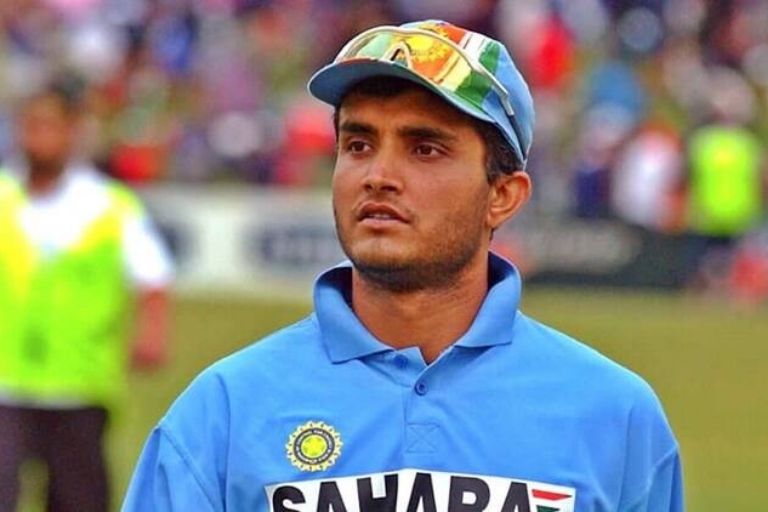 When he was a kid (and still is!), Sourav was an avid football fan. While Sourav was on vacation during class 10, Snehashish forced him to attend a cricket academy. In the wake of his successful tour of England, Sourav eloped with childhood sweetheart Dona. The deeply religious Sourav fasts every Tuesday. Sourav's name is credited to an apartment complex in Calcutta, India. 'Sourav Housing Complex' is where it is located. The people of Kolkata know how to respect their icons! As part of the city's annual Rajarhat Gopalpur Festival, he unveiled a plaque to announce the street's new name: Sourav Ganguly Avenue.
FAQs about Sourav Ganguly
Q- What is the net worth of Sourav Ganguly?
Ans- Sourav Ganguly's total net worth is around $50 Million (Rs.365 Crores)
Q- What is the real age of Sourav Ganguly?
Ans- Currently, Sourav Ganguly is 48 years old (July 8 1972)
Q- What is the Salary of Sourav Ganguly?
Ans- Sourav Ganguly earns an estimated salary of Rs. 24 crores Per Year.
Q- What is Sourav Ganguly Height?
Ans- The Height of Sourav Ganguly is 1.8 M (5′ 9").
Q- What is the name of Sourav Ganguly's Wife?
Ans- Sourav Ganguly Wife name is Dona Roy (m. 1997)
Read More:-