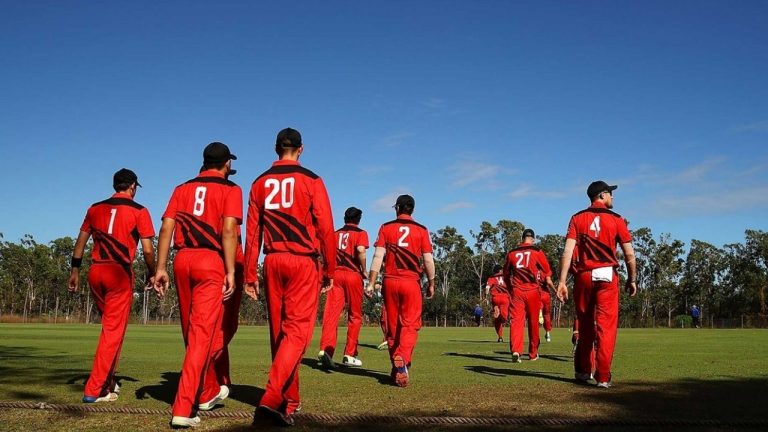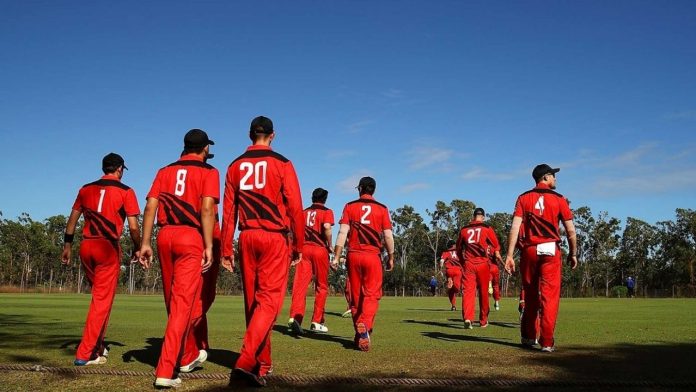 Date- 7th April 2022
Time- 09:30 PM IST
Venue- Sharjah Cricket Stadium, Sharjah, UAE
Match format- T20
Weather Forecast- Clear, 35-36 °C
Karwan Strikers will take on Dubai Aviators in their first match of the Sharjah Ramadan T20 League. Sharjah Cricket Stadium in Sharjah will host this fixture on April 7.
Dubai Aviators are coming after two consecutive losses in the last two games they played. They faced Ajman Heroes in their recent outing and suffered defeat by 64 runs. Batting first, Ajman scored 182 with the loss of eight wickets. Faras Khan picked four wickets while Chetan Rane got two scalps for Aviators.
In the chase, Aviators were knocked over at a paltry total of 118. Azlam Azeez top-scored 44 off 37 while Rajram Subedi amassed 28 off 13. After the dismissal of these two, the whole batting order faltered to the Ajman bowlers.
On the other hand, Karwan Strikers will be playing their first game of the tournament. They won all three matches last year at the Sharjah Ramadan Cup 2021 but were eliminated by MGM Cricket Club in the knockout stages.
Top Batsmen for KAS vs DUA
Azlam Azeez (DUA)- 80 Runs in 2 Matches, 123.08 Strike Rate
Saqib Azeem (KAS)- 89 Runs in 3 Matches, 11.25 Strike Rate
Muhammed Usman (KAS)- 60 Runs in 3 Matches, 111.11 Strike Rate
Top Bowlers for KAS vs DUA
Babar Iqbal (KAS)-8 Wickets in 4 Matches, 8.24 Economy
Faras Khan (DUA)- 4 Wickets in 1 Match, 9.25 Economy
KAS vs DUA Today Match Prediction Scenarios
Scenario 1- If KAS bats first
First Innings score prediction- KAS is expected to score 160.
Result prediction- KAS will win the match by 4 wickets.
Scenario 2- If DUA bats first
First Innings score prediction- DUA is expected to score 130.
Result prediction- KAS will win the match by 6 wickets.
Who Will Win?
KAS to win.
Karwan Strikers are a well-balanced side than Dubai Aviators at least when the batting department is concerned. The Aviators lost both their games while Strikers would be looking to start their campaign with a win.
KAS vs DUA Probable Playing 11
Karwan Strikers Playing 11
F.Khalil (wk), F.Nawaz, Fayyaz-Ahmed, A.Lakra, A.Hamza, T.Mehmood, N.Khan, B.Iqbal, S.Ahmed, H.Ur Rehman, F.Mohammad
Dubai Aviators Playing 11
Mohammed Shihan Faris (WK), Ridge Menzies, Azlam Azeez, Rahul Kataria, Sunny Ravikumar, Chetan Rane (C), Azim Golandaz, Rohit Sharma, Sihab Mohammed, Sourav Shah, Sagheer Hussain.
Squad for KAS vs DUA, Match 23
KAS
Fahad Nawaz, Jahandad Khan, Aryan Lakra, Abdul Malik, Babar Iqbal, Furqan Khalil, Hafeez ur Rehman, Niaz Khan, Sagar Kalyan, Asif Hayat, Tariq Mehmood, Farooq Muhammed, Shiraz Ahmed, Ameer Hamza, Moazzam Hayat, Fayyaz Ahmed
DUA
Mohammed Shihan Faris (WK), Ridge Menzies, Azlam Azeez, Rahul Kataria, Sunny Ravikumar, Chetan Rane (C), Azim Golandaz, Rohit Sharma, Sihab Mohammed, Sourav Shah, Sagheer Hussain, Mandeep Singh-I, Rajaram Subedi, Altaf Hirani, Rahul Kataria, Saraansh Jain, Muhammad Naeem-III, Tarique Shafi, Sagheer Hussain-I
Read More:
RR vs RCB Today Match Prediction, Match 13, TATA IPL, 5th April 2022
SRH vs LSG Today Match Prediction, Match 12, TATA IPL, 4th April 2022