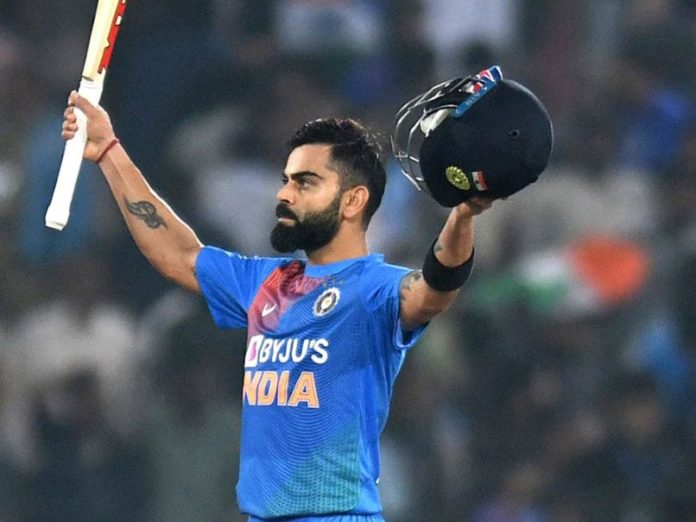 Legendary Indian cricket team batter Virat Kohli most certainly has the Midas touch in cricket. An undisputed monarch of world cricket, Virat Kohli's blazing blade breathes fire. He is the only international cricketer to once have a 50+ average across all 3 formats. Virat Kohli is undoubtedly one of the greatest ambassadors of the sport. However, a thick cloud of poor form has engulfed the talismanic former captain of India.
Even though Virat Kohli has time and again scored sensational half-centuries and quality knocks, 100s have eluded his bat for almost 3 years now.
Also read: IND vs ZIM 2022: 3 players to look forward in the ODI series
Kohli also resigned from T20I captaincy and Test captaincy and was replaced by Rohit Sharma in the ODI format. Subsequently, Sharma took over the entire Indian cricket team captaincy. With Kohli approaching the twilight of his glittering career, there might be an outside chance that he hangs up his boots from the shortest format in international cricket. Here are 3 reasons why Kohli might retire soon from T20Is:
3. Increasing workload
Workload management has been one of the key methods to survive in the jam-packed cricketing schedules post-Covid. High-profile cricketers have been rested time and again and Virat Kohli falls into this category. With the truckload of matches played by Team India, the workload keeps increasing for all cricketers. To prolong his playing career, we might see Kohli hanging up his boots from the T20I format. After the ICC T20I World Cup, Virat Kohli had been rested for the T20I series against New Zealand, South Africa, Ireland and West Indies (going on now).
2. Slight dip in form
Virat Kohli has set unreal standards in the cricketing world. At one point in time, the cricketer from Delhi used to rule the roost with the bat and scored centuries for fun. But post-Covid, he hasn't been at his ideal best. He hasn't scored a century since November 2019. He finds himself in a storm of bad luck as he nicks most of the deliveries outside off-stump and gets out in unlucky manners.
1. To focus on the Test format
Virat Kohli has been quite vocal about the fact that Test cricket is his favourite format and that he can relate the format with life. Till the end of 2019, he had been in beast form in the Test format and had an average close to 55. But since 2020, his form has been woeful in the longest format of the game. In the 18 Test matches that he has played so far, he has mustered only 872 runs with a paltry average of 27.25. To get back to his usual best in the Test format, we might see Virat calling it quits from the T20I format.