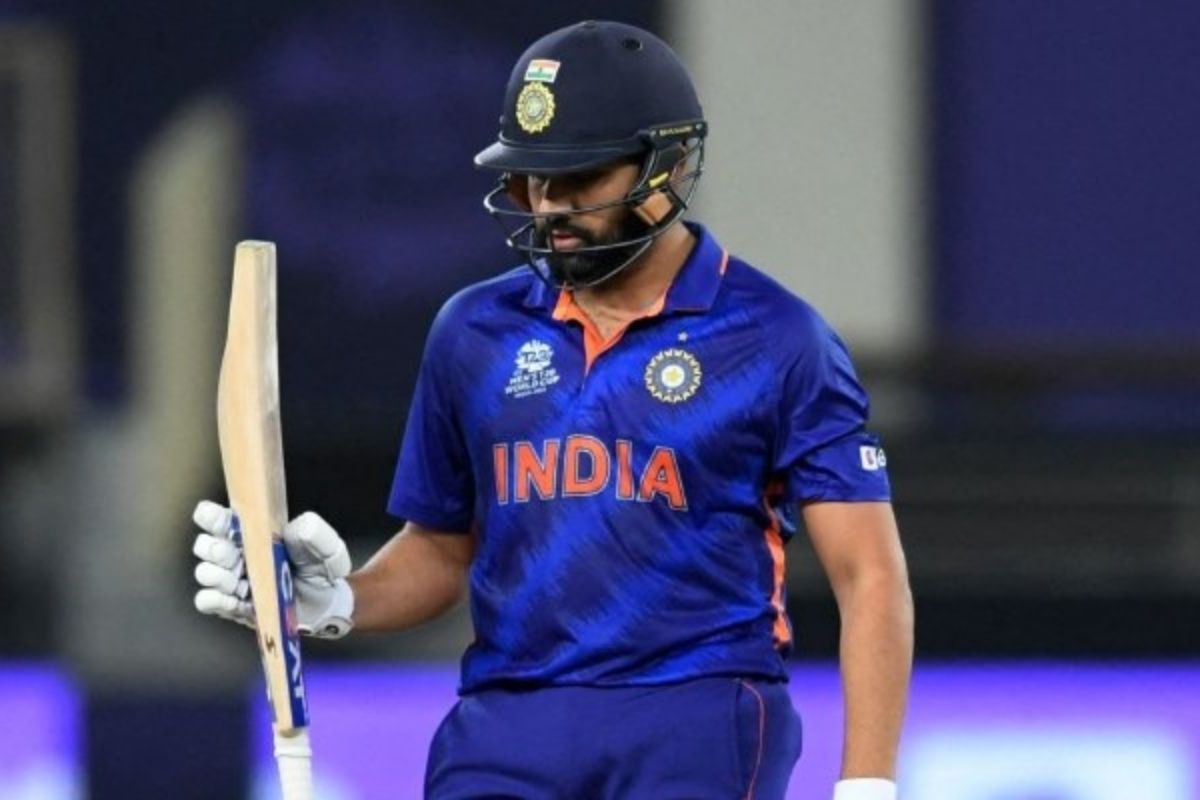 Team India suffered a major blow after India skipper Rohit Sharma left out the pitch while batting against West indies on 11-runs in the 3rd T20I where he suffered a minor scare after smashing a massive six and a four, having pulled his muscle on the very next ball of Alzarri Joseph and had to leave the field immediately. However, after the match during a post-match presentation, he said, "At the moment, it's okay. We've got a few days till the next game, hopefully, it should be okay" and the entire must have breathed a sign of relief.
However BCCI also quickly gave the update regarding the same, "Rohit's injury, confirming that it was a back spasm. "Team India captain Rohit Sharma has a back spasm. The BCCI medical team is monitoring his progress," they tweeted.
Now as we are just 24 days away from the 15th Asia Cup 2022 and Rohit Sharma's injury would be a massive concern for team India since we all know his value to the team as a batter, captain and fielder, him losing out of the team may cause India's chance of performing well in Asia Cup he brings that experience with him. In terms of stats and even with his one less than dozen run also helped him achieve a 3-personal milestone in yesterday's match.
As he overtakes Virat Kohli's most sixes tally as T20I skipper of 59 and now Hitman has 60 sixes as a skipper. However, he was also involved in the most win as a player in T20I with 88, surpassing Shoaib Malik's 86. He also got his 28th win out of 34 T20I matches as an India skipper which is most for any skipper in the given matches as Rohit Sharma captained the side.
Rohit Sharma Injury Updates:
Also Read: Rohit Sharma provides injury update after retiring hurt in 3rd T20I against Windies
However many believe that this minor injury of Rohit may come as a boon for Ishan Kishan and Shubman Gill, who is in good touch for this Windies he also won the man of the series against Windies for scoring 205 in 3-match ODI series with an average of 102.50. Moreover, he also had a very decent IPL campaign in 2022 where he scored 483 runs for Gujarat Titans, trailed just by captain Hardik Pandya of the side who scored 487 runs in that campaign. Seeing Gill's recent performance he would be pleased if he has given this opportunity to play in Asia Cup 2022 in place of skipper Rohit Sharma.
On the other hand 24-year-old left-arm opening batter Ishan Kishan is also very much in the line to replace Rohit Sharma if he is not recovered from injury before Asia Cup. Kishan is known for his aggressive and attacking nature and he has opened the inning with Rohit Sharma many times both these players also play for the same IPL franchise Mumbai Indians as well and both know each other very well. However, Ishan Kishan just had an average IPL season this time where he scored 370 runs in 13 matches for MI but he would not mind if he gets this opportunity to replace his skipper and give some contribution to the national side.
Nevertheless, there are lots of if and but, but honestly as a cricket fan nobody wants Rohit Sharma to be left out of the Asia Cup and we hope that he recovers soon from his injury to continue his amazing form for India.